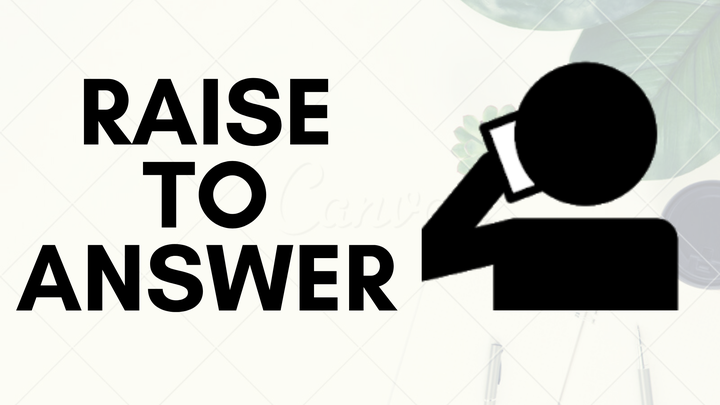 Raise to Answer is a simple but premium ads-free app for receiving calls without actually swiping the answer call button on your screen. During an incoming call, just hold your phone to your ear and your call would be automatically received. Of course, there are other features for customization.
Key Features of Raise to Answer
1. Simply hold your phone to your ear to answer an incoming call or flip it over to decline a call. Both features can be individually enabled or disabled.
2. When enabled the app will beep twice on an incoming call after taking the phone out of your pocket, then three high-pitched beeps for answering or three low-pitched beeps for declining.
3. No ads, no unnecessary permissions, and no unnecessary battery drain. Easy to enable and disable. Doesn't replace your incoming call screen, so you don't need to learn anything new.
How to Activate  this Feature
1. Download the app from Play Store (Click on download to download  the app)
2. Enable the necessary Permissions
3. Open Phone Master > Tools > Auto-start Management  and Allow Raise to Answer
Content created and supplied by: Ahiadzro (via Opera News )