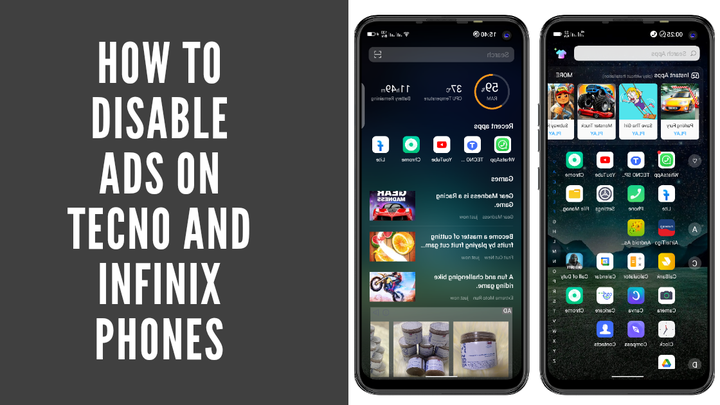 Advertisements or ads are one of the unwanted features no one wants on their phones apart from bloatware. If you don't know your way around this, it could be tricky whiles they deprive you of your data.
Below are ways to get rid of ads on either your Tecno or Infinix devices.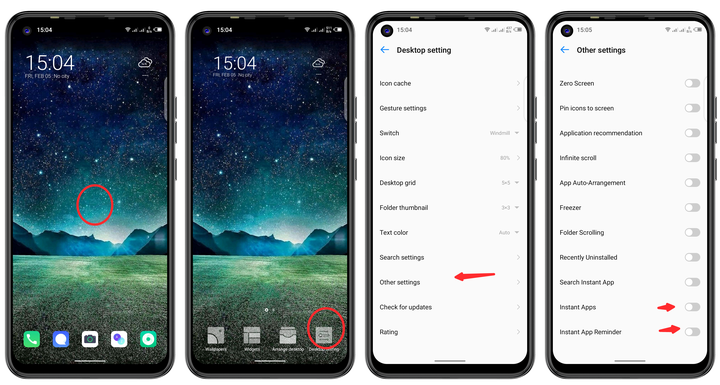 1. Tap on the Home Screen for a while >  Desktop Settings > Other Settings, and put everything off (Instant Apps, Instant App Reminder, or Zero Screen)
2. Go to the main screen or app drawer to select your apps > click on the three dots called the ellipsis and hide instant apps. (Lower versions)
3. Go to Settings > Locate Theme and Lock screen and put anything under Magazine Lock Screen Settings off. (Clear cache and data if you have to for this service or simply change your screen saver.
4. Open Phone Master  > Me > Settings and toggle off anything of no use to you.
Note: You can simply download a third-party launcher such as Microsoft Launcher or Nova Launcher. For a tutorial video, click here!
Content created and supplied by: Ahiadzro (via Opera News )