Being born into the 21st century were are very familiar with technology. Life for us has been made significantly easier than that of those before us. It's a fact that doesn't even call for a debate.
Synonymous to technology is our exposure to radiations and other health hazards. Almost every is exposed to blue light on a daily basis. Take about 10 people and 8 of them own smart phones or laptops and are exposed to blue light every day.
Have you ever wondered what at all 'blue light' is? It's a visible light spectrum. With a short wavelength of 380 to 500 nanometers. Of all visible light blue light has the highest energy. Blue light is a component of sunlight. It helps keep us awake and active. It does so by inhibiting the secretion of melatonin the sleep hormone, thus plays a vital role in regulating our circadian rhythm. Our circadian rhythm is a regulation of your sleep and wake cycle in simple terms. Naturally blue light is completely harmless. It only becomes hazardous when it comes from artificial sources in larger quantities especially.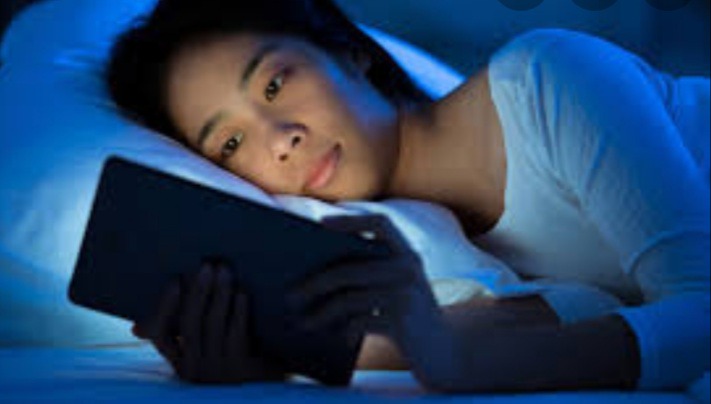 As aforementioned blue light inhibits the secretion of the sleep hormone, melatonin. To get a good night's sleep it's advisable to not use your phone or laptop at least 30 minutes before so. Else you'll find yourself rolling all over the bed waiting for sleep to take you but it won't.
How does blue light affect our eyes? The eyes' cornea and retina aren't able to block blue light. It reaches deep into the eye than even UV light. Just think about it! Your eye tissues are very delicate and are susceptible to damage when greatly exposed to blue light. Overtime our eyes become weaker and our sight is affected.
How do you prevent this? Reduce time spent on your smartphones, laptops and other blue light emitting devices, turn on your blue light filter of your phone if it has the feature, or better still you can consult an ophthalmologist to help you get a blue light filter pair of glasses to protect your eyes.
Thank you so much for reading. Is there any point I didn't add? Feel free to add it in the comment section. Kindly like and share this. Do follow me as well. Keep safe and mask up. Till next time be safe. Bye!!
Content created and supplied by: Mandeiya (via Opera News )