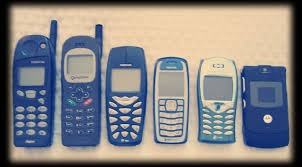 The use of mobile phones has grown so fast than anyone could imagine.
When phones were first brought to Ghana, it was only high profile people that were using it. But over a very shot period, phone usage increased at an unexpected rate.
At first when phones were not common, those having phones were highly respected by their peers.
Actually the use of phones has saved Ghanaians from the old way of communicating with their loved ones through post office.
The old system of posting letters always delay a message for even up to months before the sender receives feedback.
The first cellular phone service in Ghana was initiated by Mobitel in 1992. In that year alone, 19,000 Ghanaians owned mobile phones.
In 1998 the number of mobile phone users in the country increased to 43,000 and by the middle of 1999 the number increased to 68,000.
Around 1999 and 2000 four companies were competing for cellular customers, and the usage rose from 22,000 to 132,000 subscribers.
There are four main mobile phone providers in Ghana including: MTN Ghana, Vodafone, Tigo and Airtel.
In April 2017, the total number of mobile voice subscriptions was 35,984,280.
Within 2017 and now, is only 4 years difference and almost all youth in Ghana are using or owning their own phone.
Considering how the numbers increased from the start in 1992 to date, it's clear that a time will come where every Ghanaian will own a cell phone.
Content created and supplied by: Mr.Blazing (via Opera News )