Rx health info systems is a private health and programming institution specialized in developing system applications.
The new HEALTHKER app was introduced by the RX HEALTH INFO SYSTEMS and launch in their head office at Accra in December 2020.
The HEALTHKER app intends to help the general public skip the hustle and the hectic traffic in order to seek medical attention.
All you have to do is to download the app from the Google or apps store into your phone, and all that you need for health care will be on your finger tips.
From the app, you can request for a lab test, book an appointment with your doctor, buy drugs or inquire about the price of a certain drug online, request for an ambulance at the convenience of your home, check the status of your health insurance as well as check for promos and discounts.
The good thing is that you can even request for a coronavirus test online and it will be delivered to your doorstep.
All these services can be done in the comfort of your home anytime anywhere..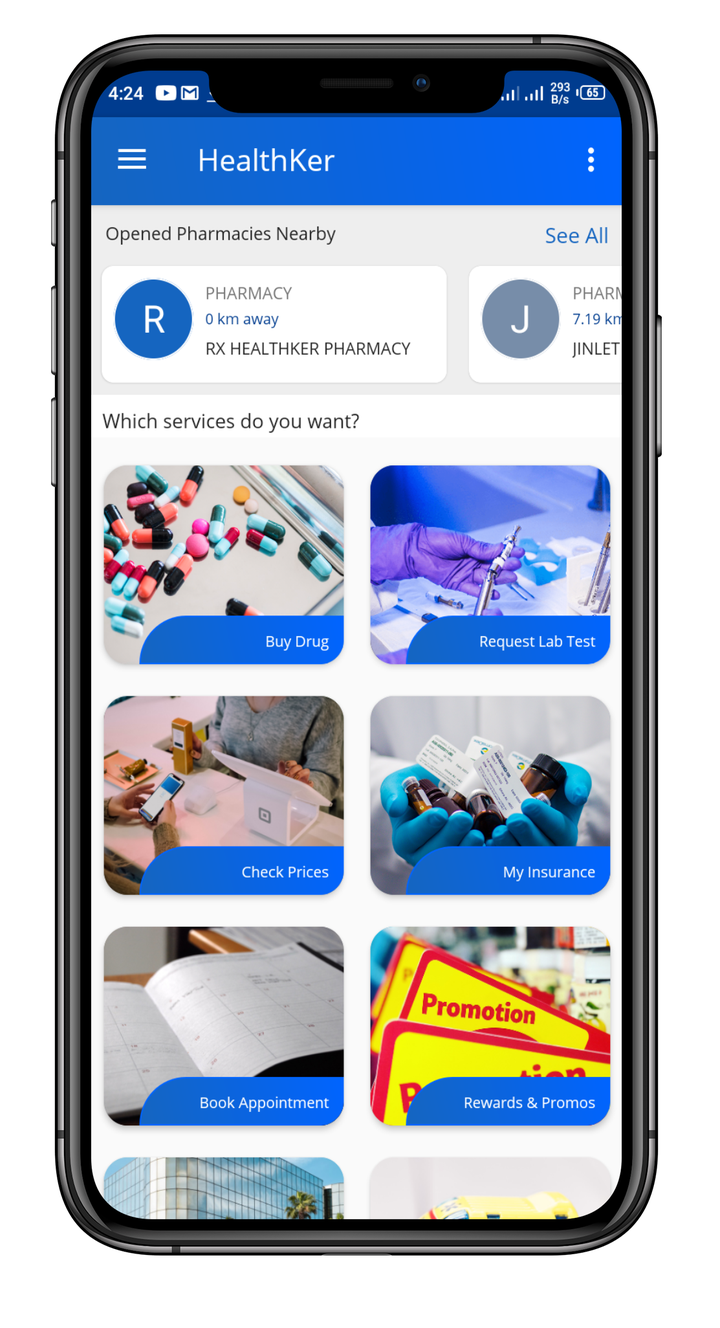 Your thoughts and comments are welcome as well and don't forget to follow and subscribe to my channel for more interesting updates.
Thank you for reading
Content created and supplied by: Ghananews5 (via Opera News )