A renowned market place and shopping district in the centre of the city of Accra, Makola Market proposes a wide array of products, from car parts to land snails. The market, dominated by women traders, sells fresh produce, manufactured and imported foods, clothes, shoes, tools, medicines, and pots and pans. Jewelry made from locally handcrafted beads can also be found for sale in the market.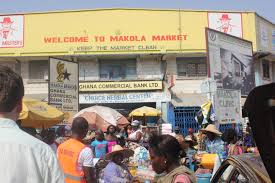 Unlike typical markets that you may be used to where there is a street an area and some order. Makola market is an experience. As you venture into the district before you know it you are swamped in the throng of people, stalls, hawkers and the vibrancy begins. In adjectives all we can say is that it is hot, noisy and insistent, it is an initially bewildering sprawl of kitchenware, jewelry, textiles, shoes and anything your cedi might be able to buy.
Dominated by women traders selling fresh produce, manufactured and imported foods, clothes, shoes, tools, medicines, and pots and pans. and Jewelry made from locally handcrafted beads it could be said that Makola has something for everybody.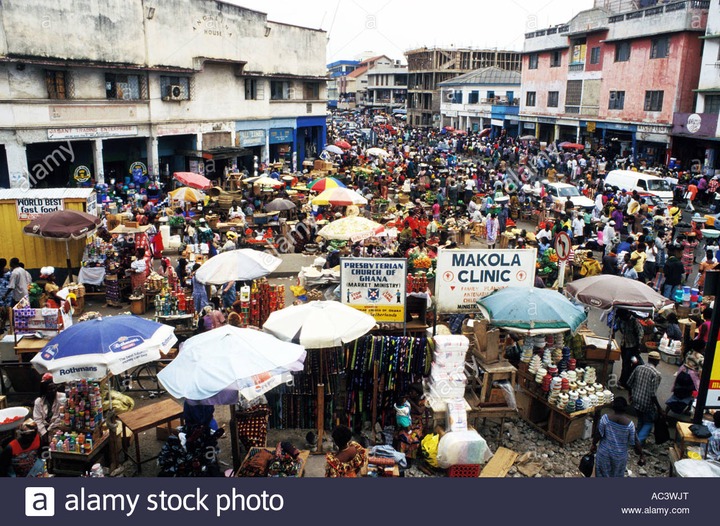 Makola Market was constructed in Accra in 1924 and stood at the heart of the urban Ghanaian life. The market was the main wholesale and retail marketplace in Accra, the epicenter of trade in the country and one of the nation's most important social and cultural institutions. Itbis beleived that part of it was demolisehd and transformed into a car park by the Rawlings government for contributing to the economic woes of the country afte rsome 55 years of its establishment.
Makola Market is currently under the observation of Transaid, which is developing a project Transport and Trade for Market Women, designed to improve the livelihoods and security of female market traders through the development of Women's Transports Co-operatives in Accra. For travelers going to Makola Market, keep in mind that photography of the market it not allowed.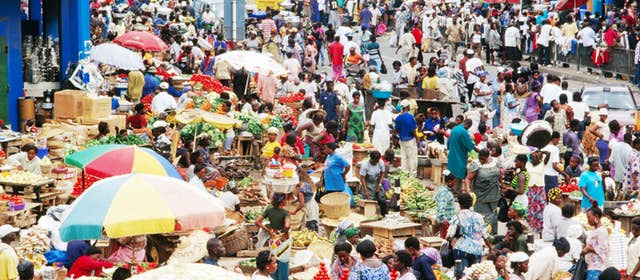 Today, despite the existence of many other markets and shopping malls in Accra, it is still the centre of trade activities, with thousands of people from far and wide to buy and sell. Agricultural produce from the other regions of the country and other countries, like La Cote D'Ivoire and Burkina Faso, come to Makola before they're distributed to smaller markets in the city. The major sections remain open all week round, from 6am to 8pm. The busiest days are Wednesdays and Saturdays, when most of the shops restock their inventories.
When visiting, whether for sightseeing or to make purchases, it's advisable to find a guide, as most of the streets tend to be crowded with hawkers and pedestrians competing for space on the narrow pavements. Also, the subsections are not well labelled, so it's easy to get lost in the crowds while searching for something to buy.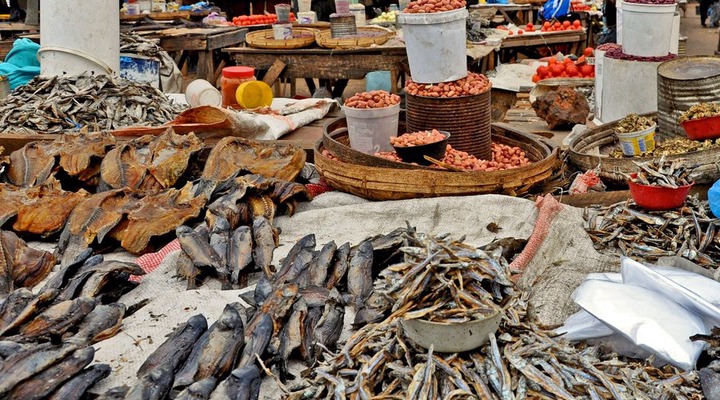 Shopping in Makola also requires patience if you want to get the best prices. Due to the competitive nature of the market, traders employ aggressive means to lure customers. But be patient, and carefully inspect whatever it is you want to buy, then negotiate for a good price.
Places you should not miss when visiting Makola Market include Kantamanto, Ghana's largest second clothing market. Here you can find all sorts of clothing items like winter jackets, work overalls, Kente cloth, vintage sports jerseys and cowboy boots. When tired from roaming the market, you can visit the food stalls at Rawlings Park to enjoy some of Accra's indigenous cuisine, and also view the memorial garden built in honour of Nii Tackie Tawiah III, one of the chiefs of the Ga people (inhabitants of Accra).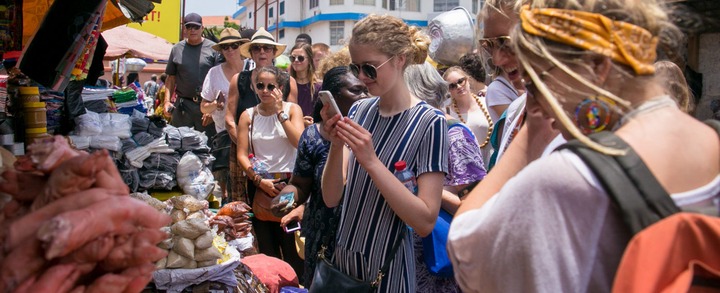 Makola Market can be overwhelming, especially for someone who's never visited it before. There's no welcome sign or directions to guide you, so you can easily get sucked into the hustle and bustle. But, ultimately, if you get to know the people and explore all the market has to offer, you'll find it well worth your time.
Content created and supplied by: PoliticalNewsRoom (via Opera News )