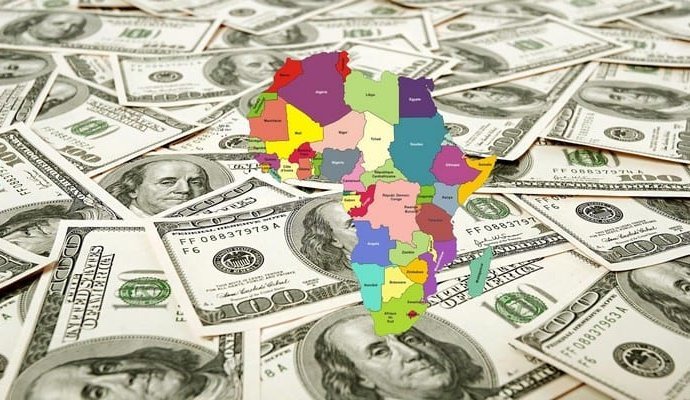 The African continent has a large number of wealthy personalities. These celebrities who own big fortunes are often businessmen and entrepreneurs who have invested in various industries. Discover the top 18 richest men in Africa.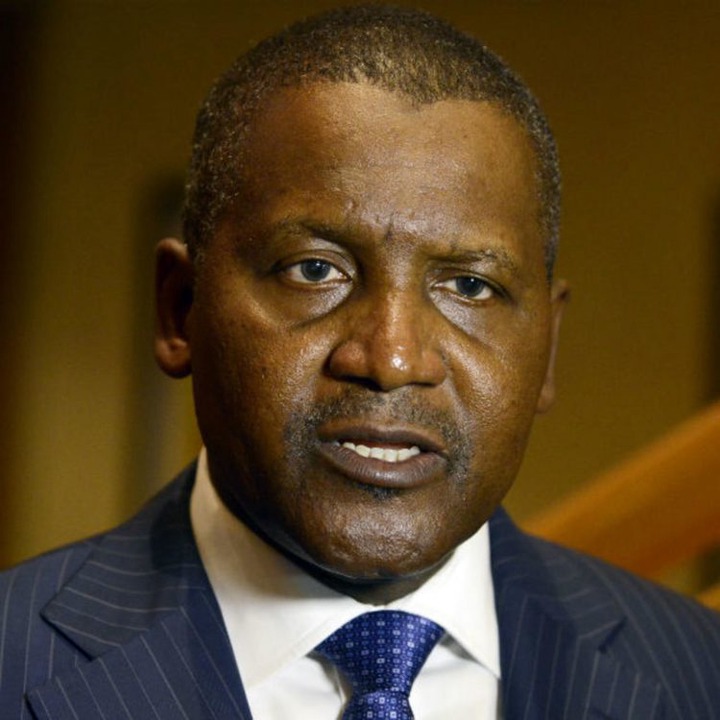 The Nigerian businessman has been the richest person on the continent for ten years now. He founded and chairs "Dangote Cement", the continent's largest cement producer. He owns 85% of the shares of the company which is listed on the stock exchange. The company produces 45.6 million metric tonnes per year and operates in 10 countries across Africa. Dangoté also owns shares in listed salt and sugar manufacturing companies. Its refinery has been under construction since 2016 and is expected to be one of the largest oil refineries in the world when completed. He currently has a fortune worth $ 12.1 billion, up $ 2 billion from 2020 thanks to an approximately 30% rise in Dangote Cement's share price.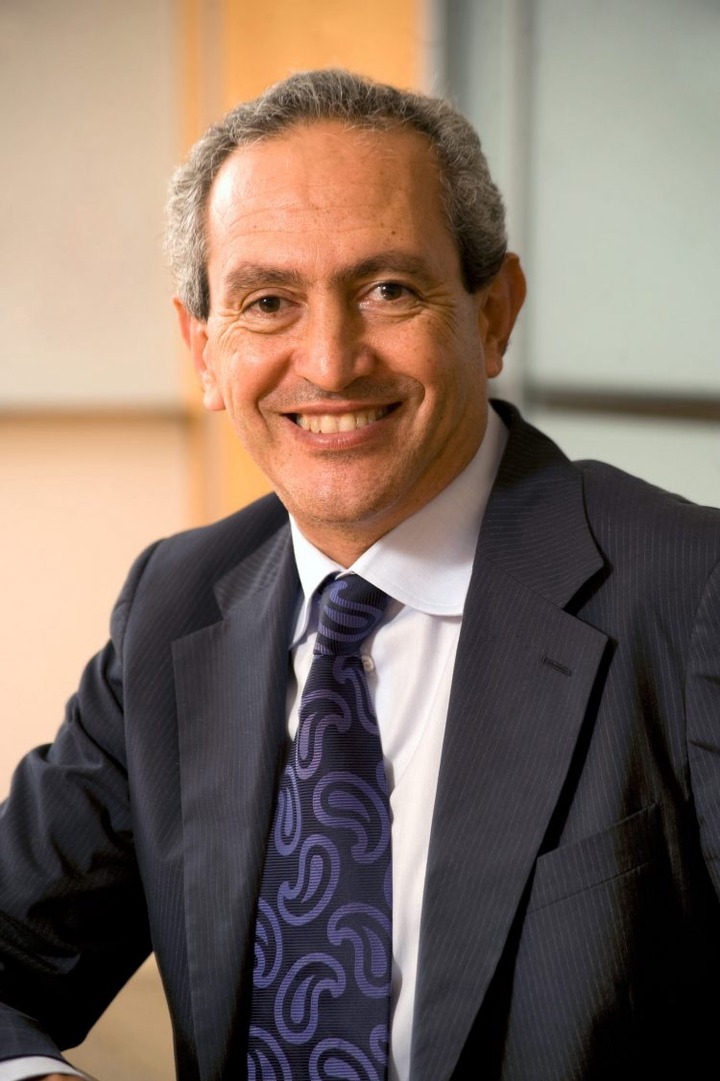 Second in the rankings is the Egyptian entrepreneur, whose main asset is an almost 6% stake in sportswear brand Adidas. He is a descendant of the richest family in Egypt. Sawiris split Orascom Construction Industries into two entities in 2015: OCI and Orascom Construction. He currently runs OCI, one of the largest nitrogen fertilizer producers in the world with factories in Texas and Iowa. Orascom Construction, an engineering and construction company, is active on the Cairo Stock Exchange and Nasdaq in Dubai. It also owns shares in the cement giant Lafarge Holcim. As a graduate of the University of Chicago, he donated $ 24.1 million to the school in 2019 to help Egyptian students and fund an executive training program. He also partnered with Wes Edens of Fortress Investment Group to buy Aston Villa football club. His current fortune is estimated at $ 8.5 billion.


3. Nicky Oppenheimer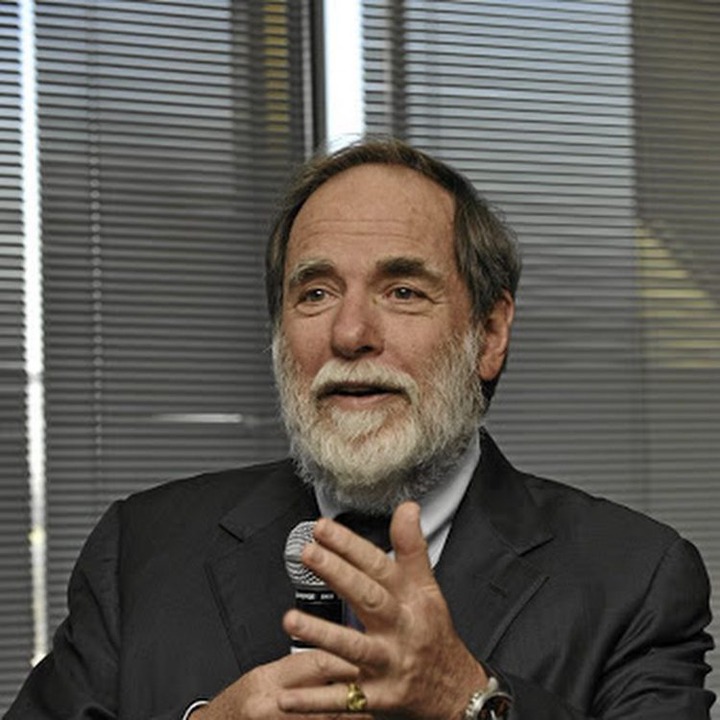 In third place is the South African entrepreneur who inherited from his family's fortune a stake in the DeBeers diamond company which he managed until 2012, where he sold the 40% stake to the mining giant AngloAmerican for $ 5.1 billion. In 2014, it launched Fireblade Aviation in Johannesburg, which operates charter flights with its fleet of three planes and two helicopters. It has at least 720 square miles of protected land in South Africa, Botswana and Zimbabwe. Oppenheimer also owns Tswalu Kalahari Reserve, South Africa's largest private game reserve. The amount of his fortune is 8 billion dollars.
4. Johann Rupert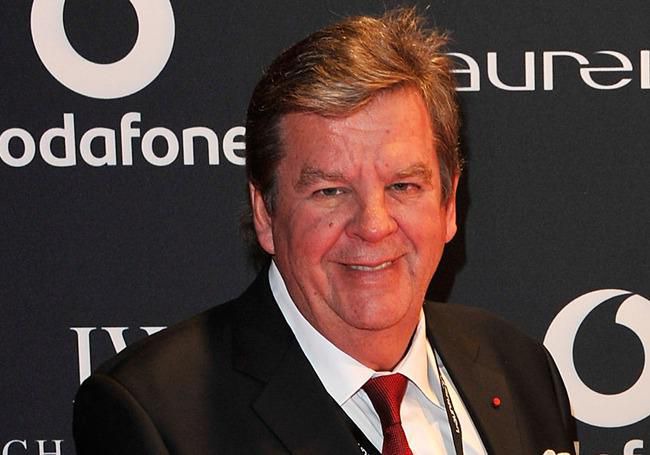 The South African businessman with a fortune equivalent to $ 7.2 billion is the chairman of the Swiss luxury goods company "Compagnie Financière Richemont", which is best known for the Cartier and Montblanc brands. He owns a 7% stake in the diversified investment company Remgro, which he chairs, as well as 25% of Reinet, an investment holding company based in Luxembourg. In recent years, he has been a vocal opponent of plans to allow fracking in the Karoo, an area of ​​South Africa where he owns land. He also owns part of the English rugby teams "Saracens" and "Anthony Rupert Wines".
Mike Adenuga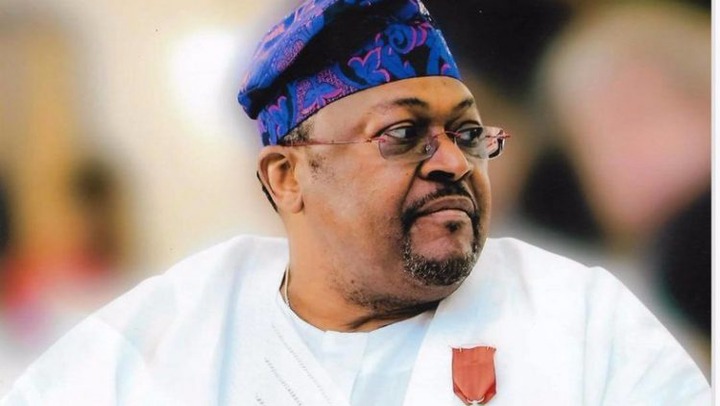 Nigeria's second richest man built his $ 6.3 billion fortune in telecommunications and oil production. Its mobile phone network, Globacom, is the third largest operator in the country with 55 million subscribers. Its oil exploration company, Conoil Producing operates six oil blocks in the Niger Delta. He received an MBA from Pace University in New York, supporting himself as a student and working as a taxi driver. He made his first million at the age of 26 by selling lace and distributing soft drinks.
6. Abdul Samad Rabiu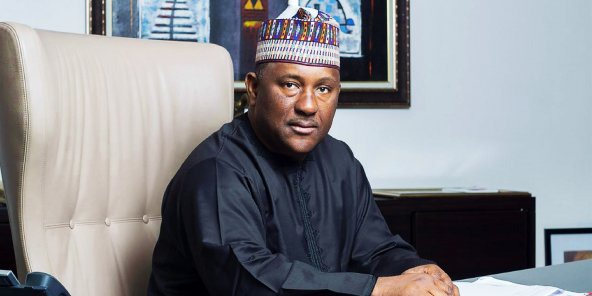 The biggest winner this year is another Nigerian cement mogul. The founder of BUA Group, a Nigerian conglomerate active in cement production, sugar refining and real estate, saw the shares of his BUA Cement PLC, which was listed on the Nigerian Stock Exchange in January 2020, double in value. 'last year. He merged his private company Obu Cement with the listed company Cement Co. of Northern Nigeria which he controlled. This drove Rabiu's fortune to the extraordinary sum of $ 5.5 billion. He and his son together own around 97% of the company.
7. Issad Rebrab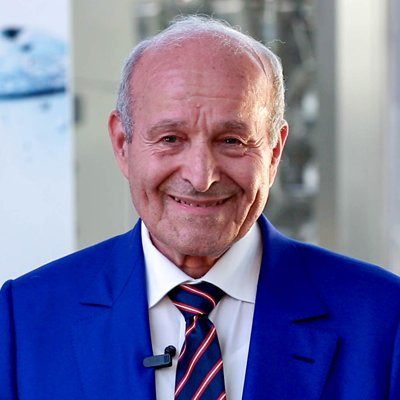 The Algerian entrepreneur is the founder and CEO of Cevital, Algeria's largest private company. Cevital has one of the largest sugar refineries in the world with a production capacity of 2 million tonnes per year. Cevital owns European companies, including the French manufacturer of household appliances "Groupe Brandt", an Italian steel plant and a German water purification company. He has a fortune of $ 4.8 billion.
Naguib Sawiris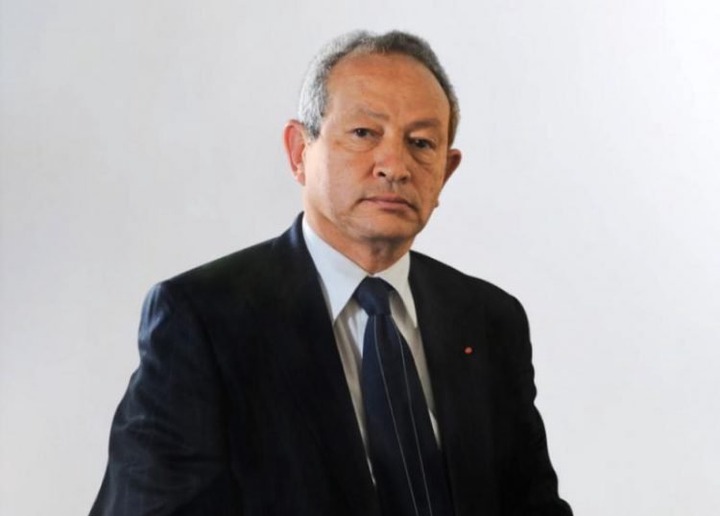 He too is part of the richest family in Egypt, as is his brother. He built a fortune in telecommunications by selling Orascom Telecom in 2011 to Russian telecommunications company VimpelCom in a multi-billion dollar transaction. He is chairman of Orascom TMT Investments, which owns shares in an asset manager in Egypt and in the Italian company Italiaonline. Thanks to its Media Globe Holdings, Sawiris owns 88% of the pan-European pay television and video information network Euronews. He also developed a luxury resort called Silversands on the Caribbean island of Grenada. He helped found The Free Egyptians, a liberal pilitical party at the start of the Egyptian uprisings in 2011. His fortune is worth $ 3.2 billion.
9. Patrice Motsepe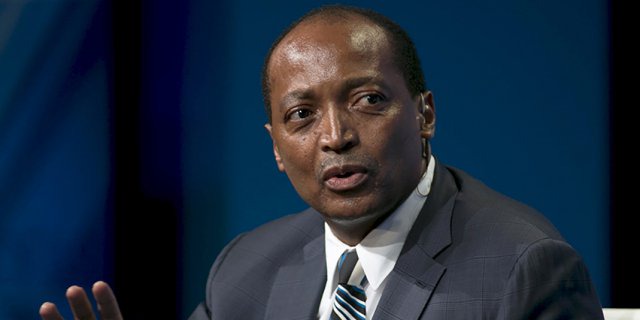 The South African entrepreneur who is the founder and president of African Rainbow Minerals, was the first black African to be on the Forbes list. In 2016, he launched a new private equity firm, African Rainbow Capital, focused on investing in Africa. He also owns a stake in "Sanlam", a publicly traded financial services company, is the president and owner of Mamelodi Sundows Football Club. In 1994 he became the first black partner in the Johannesburg law firm Bowman Gilfillan, then started a contract mining company. In 1997 he bought low-production gold mine shafts and then made them profitable. His fortune is equal to 3 billion dollars.
10. Koos Bekker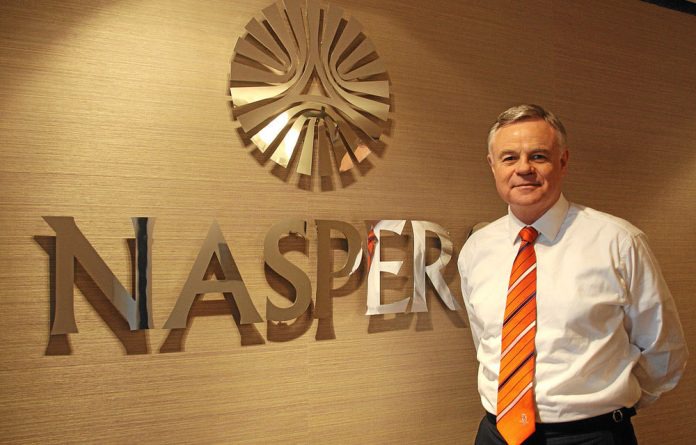 The South African entrepreneur is revered for turning South African newspaper publisher Naspers into an e-commerce investor and cable TV powerhouse. He led Naspers to invest in Chinese media company Tencent, which was the most profitable bet he made on foreign companies. In 2019, Naspers invested assets in two publicly traded companies, entertainment company MultiChoice Group and Prosus, which contains Tencent's stake. He retired as CEO of Naspers in March 2014, then returned as chairman in April 2015. His fortune is $ 2.8 billion.
11. Mohamed Mansour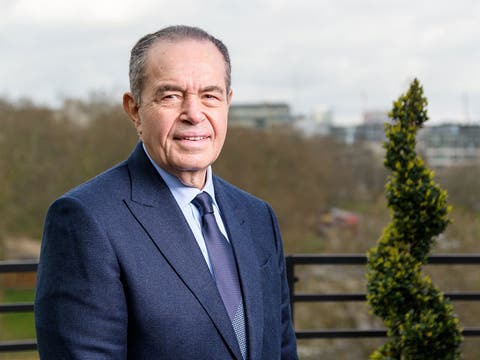 The Egyptian businessman heads the family conglomerate Mansour Group, which has 60,000 employees. He established General Motors dealerships in Egypt in 1975, later becoming one of the automotive company's largest distributors in the world. Mansour Group also owns the exclusive distribution rights for Caterpillar equipment in Egypt and seven other African countries. He was Egyptian Minister of Transport from 2006 to 2009. His fortune is $ 2.5 billion.
12. Aziz Akhannouch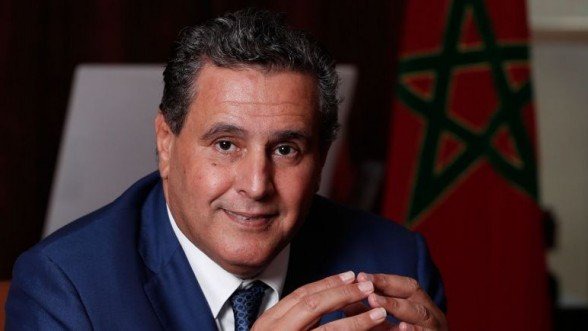 The Moroccan politician and entrepreneur is the majority owner of Akwa Group, a multibillion-dollar conglomerate. It has interests in oil, gas and chemicals through Afriquia Gaz and Maghreb Oxygene. He is the Minister of Agriculture and Fisheries, and the Chairman of a Royalist political party. His fortune is $ 2 billion.
Content created and supplied by: CyraxPen (via Opera News )