The Ntv charity fund and its management represented by the general manager, Enoch Nasiru and other philanthropist in the Tamale metropolis of the Northern region has save the life of a little girl, shaalimah Nasara at the Tamale Teaching Hospital.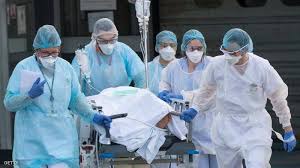 Shaalimah Nasara, at age six was admitted at Tamale Teaching Hospital on the 27th of January, 2021 and have to go through a plastic surgery which cost an amount of GH€60.000.00 of and her parents were unable to pay.
As a result of this, her parents appealed to the general public for funds so that shaalimah Nasara can go for plastic surgery successfully.
God been so good, Ntv charity fund and other philanthropist and the residents of Tamale contributed and cover the surgery bill of shaalimah.
As at today, 16th January, 2021 sister shaalimah Nasara has gone through the surgery successfully.
According to the general manager of Ntv, Enoch Nasiru, "it is always an opportunity to save life".
He added that people in Tamale are always ready to support those in need willingly and that is a good cultural practice.
The parents of shaalimah Nasara expressed his happiness and gratitude to all who have contributed to save the life of their daughter.
Content created and supplied by: Zy0z (via Opera News )