As geopolitical tension in Ukraine and Russia shrinks major economies. Investors are increasingly turning to gold as collateral for their investments. In comparison to the price of gold in August of last year, the price of gold hit a record high of $2069.25 per ounce in March of this year. With rising inflation, gold has also evolved into a safety net for both domestic and global economies.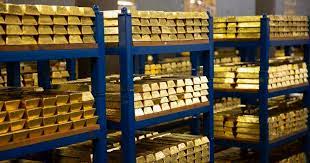 According to the World Gold Council, central banks around the world purchased 272.9 metric tons of gold in 2020.  Financial experts and investors consider gold as a form of wealth protection because it is unaffected by disruptions in the financial system. 
According to Trustable Gold, this is because gold reduces the losses that come with other Investments when the financial system is shaken. One distinguishing feature of gold is that, unlike other currencies, gold retains its purchasing power over time. Currently, Africa is the third largest producer of gold in the world, with mining activities taking place in at least 21 Nations.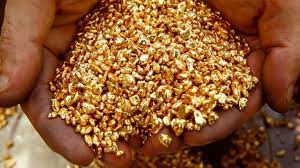 The mining industry serves as one of the main sources of employment in many African countries. That's why today I'm going to bring you the top 10 African countries with the largest gold reserves.
Number 10 Mozambique
The mineral potential of Mozambique is mostly unexplored. In recent years gold resources in the provinces of Niassa, Tete, and Manica have peaked the curiosity of domestic and international investors. Gold mining has been sluggish to expand because the majority of its activities are carried out by artisanal miners. However, as the government continues to require miners to establish their legal position, more regulation of gold mining may lead to a larger-scale output.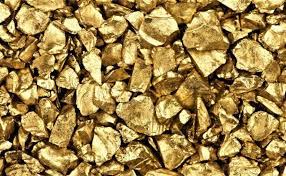 Currently, Mozambique's gold reserves are assessed to be at 3. 94 metric tons. According to trading economics, global macro models, and analyst forecasts based on these predictions and forecasts, Mozambique, gold reserves are expected to trend at 4. 35 tons in 2023 and 4. 33 tons In 2024.
Number 9 Tunisia
Tunisia has one of the most famous gold histories in the world. This country has played a significant role in both the ancient and modern gold trades, due to a large amount of gold being mined in the desert sands that comprise its modern-day territories. Currently, the Central Bank of Tunisia's gold reserves is estimated at 6.84 tons of fine gold, or nearly 523. 077 ounces of fine gold. 
These reserves have averaged 6.78 tons from 2000 to 2022, with a high of 6. 84 tons in the fourth quarter of 2000 and a low of 6. 74 tons in the fourth quarter of 2011.
Tunisia ranks 13th among the largest Arab gold reserves with these reserves, which it occasionally used to pay certain debtors during the 1960s, but no longer does. 
Number 8 Ghana
Ghana, formerly known as the Gold Coast, has a mining industry that predates the colonial era. It is Africa's largest gold producer, having surpassed South Africa in 2019, with 4. 8 million ounces of output. Gold is the most commercially exploited mineral in Ghana, accounting for approximately 95 percent of the country's mineral revenue.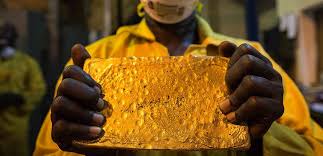 Ghana currently ranks eighth among the top 10 African countries in terms of gold reserves, with a total reserve estimated to be 8. 74 metric tons, which it has maintained from the first quarter of 2015 to the present. Gold Mine production in the country reached 150 metric tons in 2020, an increase from the previous year. This is due to the fact that Ghana did not halt gold production in 2020 due to the coronavirus pandemic.
Number 7 Mauritius
Mauritius gold reserve stands at 12. 44 tons, which is an all-time high. The nation's gold reserves averaged 5. 75 tons from 2000 until 2022, but endured a record low of 1. 91 tons in the fourth quarter of 2008.
Number 6 Nigeria
Nigeria is endowed with an abundance of mineral resources, and some of the finest stones in the world can be found there. Gold is one of the seven strategic minerals slated to unlock the potential of Nigeria's mining sector with an impressive proven reserve.
The most valuable mineral in the nation, excluding oil and gas, is gold. According to reports, both inside and outside the region, interest in Nigerian gold has grown.
Nigeria maintained its gold reserves at 21. 37 tons ranking six on the continent. From 2000 to 2022, the country averaged 21. 37 tons with a high of 21.46 tons and a low of 21. 37 tons.
However, it has been a sad tale of resource curse for the nation's gold, whose mining, which is typically done by Artisans, is marred by a lot of vices, despite its potential to catalyze the nation's economy for growth and development.
Number 5 Morocco
According to the German database statistica, Morocco's gold reserves are estimated to be 22.12 metric tons, making it the fifth largest in Africa. Moroccan gold reserves have notably stabilized at 22. 12 metric tons since the second quarter of 2022, representing a 0.01 metric tons increase from the first quarter of 2018 because gold mining operations continue to discover new reservoirs across the country.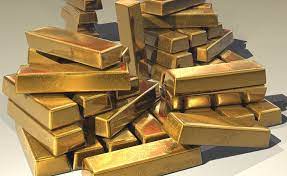 The country still has the potential for untapped and undiscovered gold reserves. In February, for example, Stellar Africa Gold, a Canadian Mining Company, announced the discovery of a third gold reservoir during an exploratory operation in the Tichka east region, located 80 kilometers from Marrakech.
Morocco's mining industry is predicted to expand over the coming years because, according to the Canadian Think Tank the Fraser Institute, it is the eighth best country in the world and the best place In Africa for mining investment. The Moroccan mining industry currently contributes 10 percent of the country's GDP, with phosphate's accounting for 90 percent of profits.
Number 4 Egypt
Egypt is a gold-rich country, and traditional techniques were used by ancient miners to thoroughly exploit all commercially viable sources.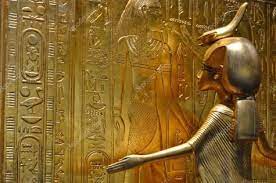 Egypt had access to the wealth of Nubia in addition to the resources of the eastern desert, as evidenced by the ancient name, "nbw", which is the Egyptian word for gold. Currently, the northern African country has a gold reserve of 80. 73 metric tons. Despite large reserves and a long-mining history that produced elaborate ferroic gold jewelry, Egypt only has one commercial gold mine operating. Mining has remained stagnant despite increased foreign investment in oil and gas.
Number 3 Libya
Libya once a gold reserve powerhouse now ranks third, with an estimated gold reserve of 117 metric tons, and fourth among Arab countries in gold reserves. Despite the fact that Libya has a large gold reserve, the mining industry in Libya does not contribute significantly to the country's economy. Mining resources are concentrated in remote areas with limited access. Nonetheless, the fuel sector, which includes oil reserves with a capacity of 29.5 billion barrels and natural gas reserves with a capacity of 1. 31 trillion cubic meters, is the major revenue-generating industry.
Number 2 South Africa
The discovery of gold was the catalyst for South Africa's transformation from an Agricultural Society to the world's top gold producer. Later more gold mines that extended for miles underground and farther south and east of South Africa were found creating an endless treasure of gold. The South African economy's largest and most significant sector was quickly the gold mining industry. 
Over the last two decades, South Africa's gold reserves averaged 131. 32 tons from 2000 to 2022, with a high of 183. 51 tons in the fourth quarter of 2000 and a low of 123.48 tons in the third quarter of 2003. Today, South Africa has the second largest gold reserves in Africa after Algeria, with gold holdings estimated at 125, and producing just about 4.6 percent of the world's gold. 
Number 1 Algeria
Algeria is the biggest and one of the richest nations in Africa. Its hydrocarbon industry is the backbone of the economy and it is heavily dependent on Hydrocarbon Revenue.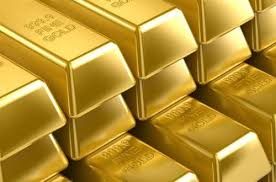 Nevertheless, the nation has massive gold reserves, ranking number one on the list of top African countries with the largest gold reserves from 2000 to 2022. Algeria's gold reserves were on average 173. 63 tons with a record high of 173.64 tons in the second quarter of 2000 and a record low of 173. 56 tons in the second quarter of 2019. As of now, the nation boasts of gold reserves estimated at 174 metric tons. 
If you enjoyed reading this article, like, share, and don't forget to leave your comment in the comment section below.
Content created and supplied by: Laazio (via Opera News )
Opera News is a free to use platform and the views and opinions expressed herein are solely those of the author and do not represent, reflect or express the views of Opera News. Any/all written content and images displayed are provided by the blogger/author, appear herein as submitted by the blogger/author and are unedited by Opera News. Opera News does not consent to nor does it condone the posting of any content that violates the rights (including the copyrights) of any third party, nor content that may malign, inter alia, any religion, ethnic group, organization, gender, company, or individual. Opera News furthermore does not condone the use of our platform for the purposes encouraging/endorsing hate speech, violation of human rights and/or utterances of a defamatory nature. If the content contained herein violates any of your rights, including those of copyright, and/or violates any the above mentioned factors, you are requested to immediately notify us using via the following email address operanews-external(at)opera.com and/or report the article using the available reporting functionality built into our Platform See More