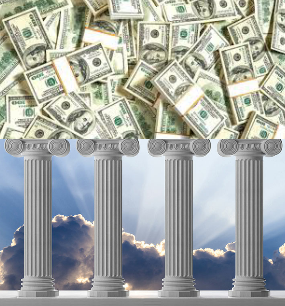 The Pillars of Money You Should Know 
Money is a key to purchasing everything that every human being needs to survive. However, there are a lot of misconceptions about money that we need to clarify here .
Many think that money only comes when people perform rituals, while that is only true for some people who believe in that. There are others who think that you can only get money by doing evil things like cheating, killing, lieing, taking bribe, or doing drugs and the like .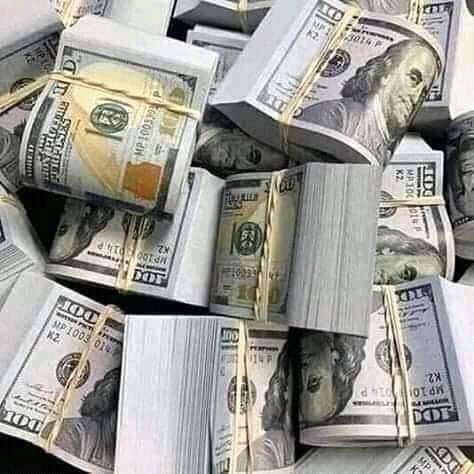 But this is far fetched, all these can only be the mannerism of those who believe in that dubious means . However, there are four strong financial pillars that can help establish our finances .
These pillars include, earning money, saving money ,giving money, and avoiding credits. Let us explore the possibility of financial sustenance through the four pillars. 
Earning Money, 
Money is something that God wants us to earn ,it is important because whenever a person earns the money he or she has it is a prestigious honour, in that it shows how responsible that person is .
Earning money means, there are some things a person does that accrues a pay , reward ,honorarium ,wages ,or salary .This thing could either be, providing goods or rendering services to people, and then the person gets paid for that. 
What that means is that you are not just earning money, but you also become relevant in the eyes of those who benefit from your goods and services . One of the ways of earning money is to earn it little by little, one day at a time.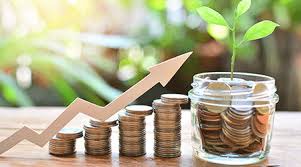 So just make sure you are at least doing something that makes you earn a little money at a time .Do not be like those who want to earn big money at one time ,otherwise you will become a dupe , crook , fraud or end up doing drug business to achieve that . 
On the one hand you will never earn anything at all ,because you might not have the opportunity of making money that big at once or at a start. Making money should not be done at once ,true riches are gathered gradually, like little drops of water that turns out to be a mighty ocean .
 The word of God even affirms that ,God's way of giving us wealth is by gathering little by little and it increases to become what the Lord has ordained. 
" Wealth gotten by vanity shall be diminished: but he that gathereth by labour shall increase. "
 Proverbs 13:11
" Let him that stole steal no more: but rather let him labour, working with his hands the thing which is good, that he may have to give to him that needeth. "
Ephesians 4:28
Saving money 
Having understood that God's way of giving us money is earning it little by little ,the next thing to know is gathering the money little by little, which is known in practical terms as savings.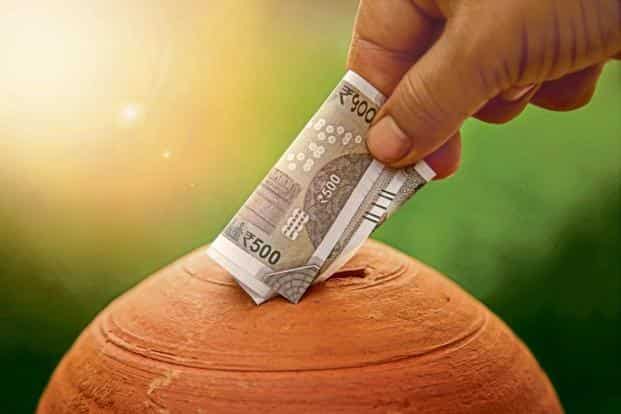 Savings and investment is one of the ways of handling money that sustains it . In fact saving is a strong pillar of money that is known and even confirmed by the doctrine of Christ about money in the Holy Bible. 
 " Well then, you should have put my money on deposit with the bankers, so that when I returned I would have received it back with interest." Matthew 25:27 
Any savings that yield interest is an investment, and Jesus used the parable to illustrate the fact that it is good to keep money at bank .More so when the money is invested wisely in buying shares or treasury bills in the financial institutions. 
When that happens, the money is also assigned to work for you as well .There are two levels of earning money, the first level is working for the money, and the second level is when the money is made to work for you. This can only happen in savings and investment, such as fixed deposit, shares or treasury bills. 
It is always important that you save little money at a time ,don't wait for the money to be much before you save some . Whenever you have money the first thought of course is to spend it on your needs ,yes as much as that is necessary, you should always remember that saving a little is equally imperative. 
The golden rule  of money is always ,spend some ,save some and give some out .It is of prime importance that you observe this financial rule to the uttermost. 
Giving Out 
It is a spiritual principle of money that is a strong pillar of your finances . Money is also meant to be given out freely to people who might be in need. Sharing is one of the principles that makes money keep coming back to us as godly children. 
It is a societal requirements that people should give to one another, for instance we must give to friends and relatives, we give to our workers or people who render services to us in one way or order .We must also give to the needy in the society including the orphans or the under previleged. 
Most importantly we must also give something as offerings or tithes to God or for our religious purposes. Giving is reciprocal in nature anytime we give out money we are bound to get something out of it, even the Bible confirms this ;
" Give, and it shall be given unto you; good measure, pressed down, and shaken together, and running over, shall men give into your bosom. For with the same measure that ye mete withal it shall be measured to you again. " Luke 6:38
There are many things we get in return for given out money ,first as a spiritual principle, we get God's blessings of more opportunities to earn money or financial renumerations . God can touch people's heart to give more money or contrast that will eventually bring money.
It is a way of laying up heavenly treasures ,this in fact is the treasury bills in heaven for your eternal benefits for your soul . In the Bible the Centurion was told that his offerings and giving had come up as a memorial offering to God .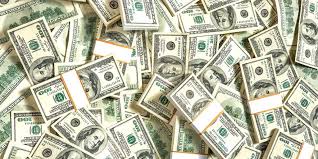 " A devout man, and one that feared God with all his house, which gave much alms to the people, and prayed to God alway. 
And when he looked on him, he was afraid, and said, What is it, Lord? And he said unto him, Thy prayers and thine alms are come up for a memorial before God. "
 Acts 10:2,4
This man attracted the blessings of God by giving alms to the poor . Giving is an integral part of financial pillar ,because it also gives you more services from people to earn more money. For instance, your giving out money can hire the person to work for you to have more money .
Most rich people have learnt this aspect of giving out in order to get the services ,supports, honour ,favour and followers who in turn help them in their money making ventures. Examples, politicians who give out money, end up winning the vote of their communities. 
Giving Out to people is also an investment in one way or the other, because mostly we get money through people we give out money. Some work for us ,campaign for us ,bring customers to us ,recommend us ,endorse us for business opportunities, defend us ,become loyal to us etc.
Avoiding Credits 
If you live in a western society where buying on credits is necessary , try not to be engulfed in the habit of crediting. Anything you buy on credits accrues interest in it that makes the price higher than normal. 
The credit company knows that , the only way they can get you to buy what you are not ready for, is by crediting . So they give it on credit, but that means you will be working for them all the days of your life .
Some are in the habit of buying things in credit that they cannot afford to pay for in cash ,just to impress friends and neighbours . That system of living makes you a slave to the manufacturers of products ,they will be making more money on your hard earned money,while you are so busy changing from one product to another all in credits. 
As much as possible ,stop buying things in credits, except for business purpose. In that case the thing is an asset that will also bring profit to you to be pay off the interest that you may incur and still maintain profit. 
For instance, you can buy a truck on credit while you use it for business and get profit on it .You can take a loan to build a house and use it for rentage , the house becomes an asset that gives you more money. 
Continual Prayer 
The last but not the least, is continual prayer to God for his blessings upon your life .Prayer plays a vital role in our finances, because there are a lot of things that fight against our finances. 
There are demons that attack finances of people who are hard working, to the extend they labour in vain .They invest in a business, only for the goods to be attacked in one way or other .
The forces of darkness can actually hinder your financial progress, so that you end up working like a donkey ,but have nothing to show for your hard work ,
Evil customers can use demonic money to buy your goods and thereby attacking finances and taking the monetary value of your business. This means the money could be squandered on an unnecessary expenditure .
It is only prayer that conquers the evil spirits that attack your finances . Financial lost can come at anytime to your business, when demons attack you ,goods can be lost or stolen ,or get burnt as a result of spiritual attack on your finances. 
Therefore your continual prayer to God will ensure your spiritual safety and defence of your finances. You need to make time to pray as you make time for business, let prayer be in your time table.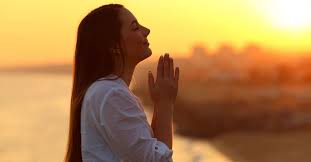 The mistake a lot of business men and women do is to be busy pursuing money ,to the extend they hardly have time for prayer. This is a grave mistake to your financial life ,is like building a storey building, without pillars, it will only collapse one day .
Therefore resort to prayers as an important financial pillar for business life ,and bear in mind that it is only God that gives you true riches as the Holy Bible says, 
" Charge them that are rich in this world, that they be not highminded, nor trust in uncertain riches, but in the living God, who giveth us richly all things to enjoy; "
  1 Timothy 6:17
" Praying always with all prayer and supplication in the Spirit, and watching thereunto with all perseverance and supplication for all saints; " Ephesians 6:18
 " Be careful for nothing; but in every thing by prayer and supplication with thanksgiving let your requests be made known unto God. " Philippians 4:6
Courtesy :
Prophet Ezekiel C. Melchisedec ( aka Bible Prophet )
Click on the follow bottom for notifications of more educative, informative, spiritual insight, church history and religious news like this.
Content created and supplied by: Yeshuanews (via Opera News )
Opera News is a free to use platform and the views and opinions expressed herein are solely those of the author and do not represent, reflect or express the views of Opera News. Any/all written content and images displayed are provided by the blogger/author, appear herein as submitted by the blogger/author and are unedited by Opera News. Opera News does not consent to nor does it condone the posting of any content that violates the rights (including the copyrights) of any third party, nor content that may malign, inter alia, any religion, ethnic group, organization, gender, company, or individual. Opera News furthermore does not condone the use of our platform for the purposes encouraging/endorsing hate speech, violation of human rights and/or utterances of a defamatory nature. If the content contained herein violates any of your rights, including those of copyright, and/or violates any the above mentioned factors, you are requested to immediately notify us using via the following email address operanews-external(at)opera.com and/or report the article using the available reporting functionality built into our Platform See More