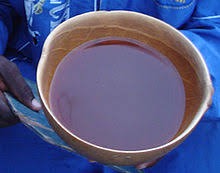 Guinea corn bear popularly called pito is an African traditional bear brewed from African guinea corn, maize and millet. It can be brewed alcoholic or non-alcoholic.
In Ghana, pito is popular among the Dagaaba tribe in the Upper west region. Pito has a lot of uses traditionally among the people of Ghana especially those in the north.
1. Pito is used as libation among the people of the north. When it is time to appease the gods for a good work done or to request the gods to avert a calamity, pito is usually used to invoke the spirit for these purpose.
2. Pito is used as a beverage at traditional wedding ceremonies. The spiritual aspect of pito cannot be rolled out. Among the Dagaaba of the upper west region, a pot of pito is among the traditional requirements to be presented to the bride's family.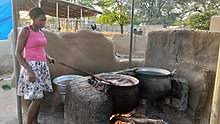 3. Guinea corn bear is indispensable in the final funeral rites of a person. During funerals, it is a custom to serve people with pito. Irrespective of one's ability, one is to provide the people who have gathered at s funeral with pito to drink.
Pito has not only gained much popularity for its traditional demand alone but also for the following reasons
Pito has such a palatable taste. People of both the alcoholic and non-alcoholic divide can have such a great taste since it can be brewed in both ways.
Also, pito is demanded for its nutritional value. This African beverage is a great source of the needed carbohydrates required by the body.
Again, patronizing pito is a boost to the agricultural sector of the economy. This will boost the demand for maize, millet and guinea corn which are used as raw material for the preparation of the beverage.
The residue from the preparation of pito is also used as animal feed. This can be used to feed cattle, pigs, goats etc.
The alcoholic one should however not be abused.
Your comments are welcome.
Please follow me for more stories.
Content created and supplied by: Jmahama (via Opera News )