Follow this page for more educative and informative insights.
Do you want to make progress in life? Do you want your dreams to be easily achieved? I know your answer to these questions is "Yes". Good! However, do you know that your dreams and aspirations can't be achieved amid certain things? Well! Never mind if you are oblivious of them. This article is going to unveil 6 things that block you from achieving your dreams and perhaps, making progress in life.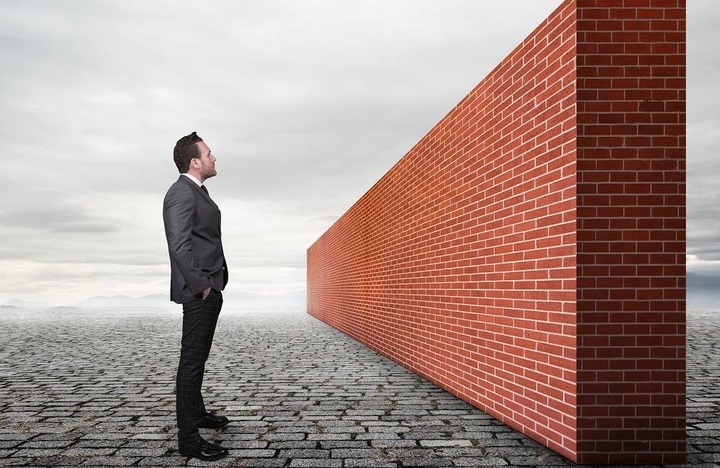 No one wants to retrogress. We yearn to move a step further in our lives every single day. Our toils and hard work are geared towards making progress in life. Some people wake up as early as possible, try doing one thing or the other that put them ahead. Others invest their time, energy and the little money they have with the hope of making their dreams a come true but to no avail.
Life is unpredictable but if its principles are thoroughly adhered to, success will be unleashed to you. The truth of the matter is, you don't need to set or have thousands of goals to have yourself smiling every day. Happiness comes only when these goals are completed.
You don't get what you want or deserve. Instead, you get exactly what you work for, what you focus on, what you take action upon every single day. In case you have taken every action possible towards making your dreams come true but aren't seeing any positive outcome, then, I have got 6 things to share with you. They are the cause of your stagnation. This is because they block you from making progress in life. Let's see them below;
1. Giving excuses
One of the ultimate thing that can hinder your progress is giving excuses. According to Adam Sicinski, a Lifetime Achiever, excuses are rationalizations we make to ourselves about people, events, and circumstances. They are invented reasons we create to defend our behaviour, to postpone taking action or simply as a means of neglecting responsibility.
If you are fond of making excuses, then, you give reasons why you can't do one thing or the other. If you are fond of excuses, you give reasons why you can't attend a program or start a project or subject your life to doing something that would have opened many doors of opportunities for you. People who make excuses miss opportunities meant to turn their lives for the better.
"He that is good at making excuses is seldom good for anything else", said Benjamin Franklin. Don't expect any good thing taking over your life if you have mastery of giving excuses. Excuses are the tools of the weak and incompetent used to build monuments of nothingness; those who excel in it seldom excel in anything else but excuses.
People are fond of giving excuses don't try anything new. Tell them to start their business and they will tell you reasons why that isn't a possibility. Tell them to invest part of their earnings and they will jump up to make up reasons that can't be done. They are usually identified with the following words;
"I haven't got the time"
"I'm too busy"
"I need to focus on my career"
"It's too risky"
"I'm not smart enough" and many more.
If you are used to saying any of these words, then, you don't need anybody to tell you that your success and progress are in jeopardy. Until you stop giving excuses and give every opportunity a try, you won't see your dream as a reality. Avoid fear of failure, fear of embarrassment, fear of uncertainty, fear of responsibility and fear of making mistakes and try your hands on what new idea your mind gives you. This is the sites way to see light at the end of the tunnel.
2. Perfectionism
Perfectionism is a trait that usually keeps people away from attaining success. Perfectionism is the refusal to accept any standard short of perfection. People who possess this trait are called perfectionists. They see themselves to be perfect in everything they do. They purse unattainable and unrealistic goals and don't limit themselves to the small necessities of life.
They have the belief that they are capable of doing everything on their own. They believe so much in their decisions and don't subject themselves to corrections. Perfectionists only do what they think and don't like collaboration and networking. They consider themselves the best in decision making and don't see others' opinions as relevant.
Having this trait can be detrimental to your progress in life. The point is, no human born of a fellow human is perfect. We are capable of making mistakes at every point in time. That is why we need the guidance and opinions of other people. It is good to know that you aren't the first person pursuing that goal or ambition. Some people have gone ahead of you and know the nitty-gritty of getting what you have worked for.
Getting your hands on their experiences would help you avoid some of the expensive mistakes that nearly caused their downfall. Seeing yourself as the best and perfect person makes it impossible to get the best from what I call the Experienced people.
It is expedient to learn from other people. Similarly, you do yourself a lot of good if you humbly accept corrections. Should you go contrary to this, you set yourself up for incessant failure and stagnation.
3. Fear of failure
No one wants to fail. We fear to fail in life. This is the primary reason why we don't try doing anything new. None of us wants to waste money, time and energy. We think the best way to save ourselves from losing these precious entities of life is to never try at all. People who fear to fail in a business don't start it. People who fear to fail an exam, don't try furthering their education to the highest level. People who fear to lose their money, don't invest it.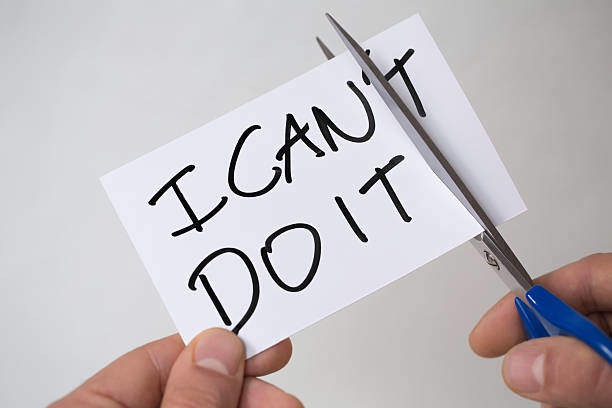 It is the fear of failure that blocks us from achieving positive outcomes. If you would perceive failure as part of success, you won't make anything hold you back. Failure isn't the opposite of success as you have known since time immemorial. It is a segment of success. When you fail at doing something, it teaches you. You gain experience; the one to guide your next move and that of others.
In case you don't know, the word "FAIL" stands for "First Attempt In Learning". Why then should you fear failure if it's the start of a learning process? People who fear to fail don't start anything at all. And if you don't start working on your dreams, they won't become a reality. If your dreams are left unattended, you don't make progress.
4. Distractions
The very moment you start working on your ambitions, you begin a journey. Every journey starts at a point and end at another point, which is the destination. It is worth noting that the path to get you to your destination isn't as smooth as you envision. There are potholes and weeds along that would possibly delay your pace or prevent you from going further.
The potholes and weeds on the path to your success are called distractions. In reality, distractions can emanate from people and certain life circumstances. Some people have been placed at vantage points to give you the wrong direction to reaching the final point. Others are meant to delay you and perhaps, give you detailed reasons why the path you've taken won't help you. You must be vigilant and not listen to them.
In building a great future, distractions may come from different angles. Your friends at a point may sway you. Your parents can be part of the distractions. Your previous distasteful situations can also play a part here. If any of these succeeds in getting your attention, your progress in life is at stake.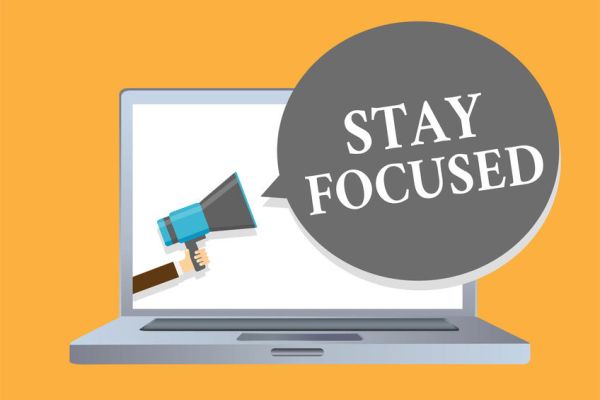 If people and certain situations give you reasons why you can't do it, tell them that to try is causing no harm. It is better to try and fail than to not do anything at all. The person who tries and fails is far better off than the one who doesn't attempt at all. To get to see the future you capturing with your mind's eyes, do your best to avoid distractions. They would come to you at all cost because they are part of the journey. Have a mechanism to handle them as when they come and progress will be yours.
Do you want to have your business? Try something. Ignore what people will say about it. Shift your focus from the previous ones that didn't sprout. Some people might have failed in the same business you're pursuing, never mind. See yourself as a unique person born to do things no one else can do. Don't pay attention to the pessimists. There is a possibility in everything so far as you decide to try. You will progress in life so far as you stand firm on what you've decided to do.
5. Focusing on the results
Another thing capable of imprisoning your progress is to focus more on the results. We pursue our ambitions with the hope of having a positive outcome. It is good to attach positivity while we build a prosperous future. It is also good to have a mental picture of how the end of our toil would look.
However, stagnation becomes the option when you focus more on the unseen results rather than taking into account the measures to aid you to have that results. Though people don't care about how you start to design your life towards success. All they care about is the results. But that doesn't mean you should abandon the actions that can make you achieve the desired results.
Have the destination in mind but that shouldn't be your focus. Your focus should be on what can drive you to the finishing line. The actions should be your focus. They are the vehicle to take you to the destination your heart desires. People who set their minds on the results don't see the results. It is those who take action, see them.
6. Lack of consistency
Have you heard of the word "Consistency" before? You see, consistency is a powerful entity for anyone desiring success. Without it, it is very difficult for you to thrust into the limelight. Consistency is the trait that makes you do things over and over again. It is what makes you take an action every day towards achieving your dreams.
It can be likened to the air we breathe and the food we eat. We breathe every second, every minute, every hour and every day. We are living comfortably because we constantly breathe. What would become of us if we cease our breath for some seconds? We are likely to die off right? The point is, we are living because we are consistent at taking in oxygen and bringing out carbon dioxide.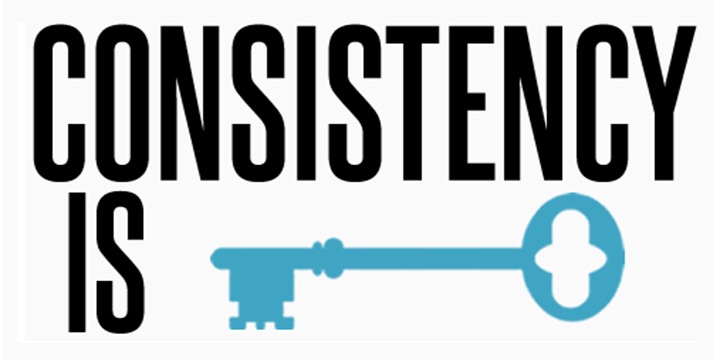 Similarly, we look strong and healthy every day. The secret to this fact is, we eat every day. We are consistent at giving to our bodies what it needs to grow and develop. Have you ever tried finding an answer to what is likely to happen if we desist from eating for a day or week? Our healthy would wane and we can't take on tedious challenges. I guess your answer is as good as mine.
Just as we are consistent at breathing and eating and get well with them, we must be consistent at taking actions towards making our future bright. If you lack consistency, you can't progress steadily. This is one entity people can't keep up to. You want to pass an exam with ease but you aren't consistent at your studies. You want to excel in a business but you aren't consistent at advertising your products. You want to be financially independent, however, you can't keep up to saving a Cedi a day.
It is a lack of consistency that delays your progress. Until you keep on taking one action upon the other every day of your life, your desire result won't be visible. Learn to be consistent. Keep taking action just as you keep breathing. Keep taking action just as you keep on eating every day. This is what makes progress possible.
What do you also have to say about these principles? Leave your comment below.
Thank you for reading this piece up to this point. In case this article has been very helpful to you, know that it will have the same effect on other people. Do me a favour by sharing it to as many people as you can and on all social media platforms. Also, follow this page for more educative and informative insights. To do that click on the "FOLLOW" button at the top right corner of this page.
COVID-19 ALERT: This deadly pandemic is still in the system. Therefore, you must take conscious effort to follow all the protocols as outlined below;
1. Wear your nose masks when you are in the public space.
2. Observe social distancing. Stay about 2 metres (arm's length) away from the other person.
3. Perform regular hand washing 
4. Have hand sanitisers on you and use it often.
5. Stay home when you have nothing doing. Remember, you have one life and you must live it well.
Content created and supplied by: DAS_TV (via Opera News )