Are you ready to start your own business and focus on your passion full-time? Taking the first step towards entrepreneurship is not easy, but creating a way for yourself and your vision, as well as making an impact on your community. Here are five steps to take when becoming an entrepreneur.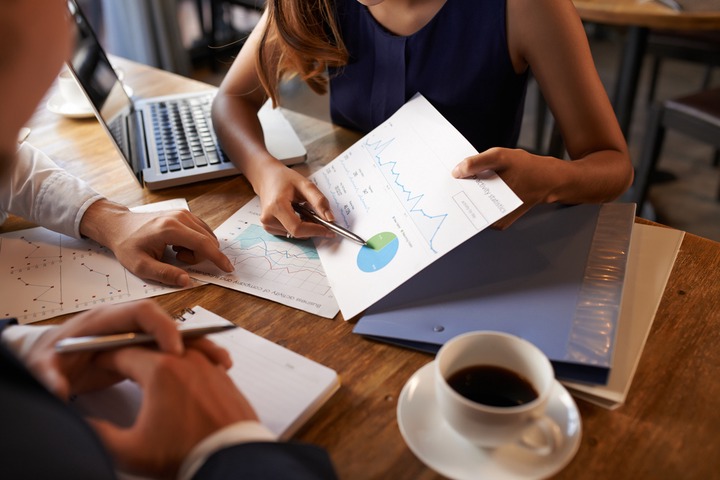 EVALUATE YOUR SKILLS
Get real honest with yourself and determine what your strengths and areas for improvement are. Make a list of both your strengths and weakness. This will give you a clearer idea of where you will shine and where you will need support. As an entrepreneur, it's important to know the areas in which you will need to ask for help. Too often entrepreneurs work at trying to be everything to their business, and in the end, suffer because they just can't do it all. For example, if tracking sales and keeping your books in order is something you don't have any understanding about, don't be afraid to bring in a professional to help you get on the right track.
RESEARCH
You have a great idea for your business. Now, it's time to research the competition. Who is already selling what you want to sell? How much are they selling it for? Who is their target audience? Asking questions like these will help you determine your market for your business. A piece of advice – don't just go to family, because they are less likely to be honest with you. Share your idea with professionals you trust. Heed their suggestions and reevaluate. This is likely one of the most vital steps towards becoming a full time entrepreneur.
MAKE A PLAN
A business plan is your roadmap to success. How will you know how to reach your goals if you don't have a plan? You won't know every detail about your plan when you begin. That's okay. Use our Business Plan template to get started. If you are confident in your business idea, you can create your business plan in as little as 30 minutes. This roadmap should be flexible as you learn and grow.
FIND A MENTOR
Aligning yourself with someone who can support you and give you advice is important. Look in your network to find someone whose business you admire. Ask them to dinner or lunch. Any time you meet with a mentor or a potential mentor be ready to ask valuable questions. Don't waste their time with uncertainty. You can learn from them and most often, they want to see you succeed and they are willing to help.
If you don't know a successful business owner in your immediate network, consider attending events to meet local entrepreneurs.


GET INTO THE ENTREPRENEURIAL MINDSET
Each entrepreneur's path is different. What remains the same is the mindset. Once you choose to be an entrepreneur, there are a few things to understand will happen and not let it change your mindset. Failure is inevitable. Fail fast. Learn the lesson. Move on. You will be the most important person to hold accountable to yourself. Ideas to help you get into the mindset would be to follow top entrepreneur websites or blogs, identify top entrepreneur books and read them with the idea of applying what you are learning.
The goal here at LiftFund is to set you up for success and be a resource for you as you make your journey. Whether you need business capital, tools and resources to manage your business, or workshops to help you become a better entrepreneur, we encourage all business owners to take advantage of what we have to offer.
Don't forget to follow, like, share and subscribe to this page for more business ideas.
Content created and supplied by: Wumbe (via Opera News )