Abena Asabea Adjare Agbenu, is a young Lawyer, wife, mother and the Managing Partner at Windrow Consult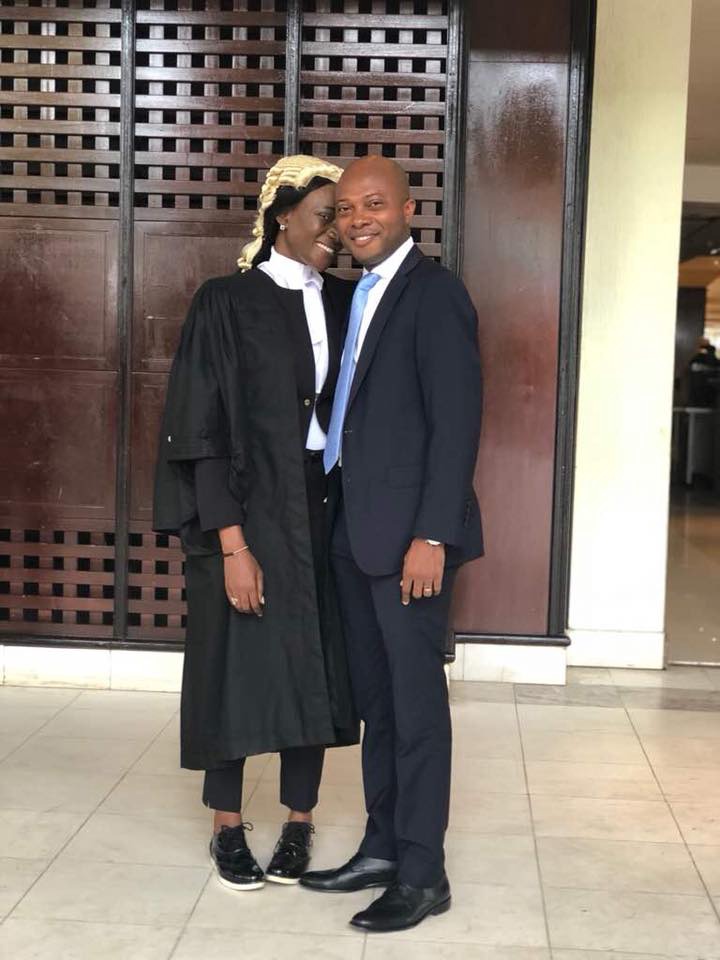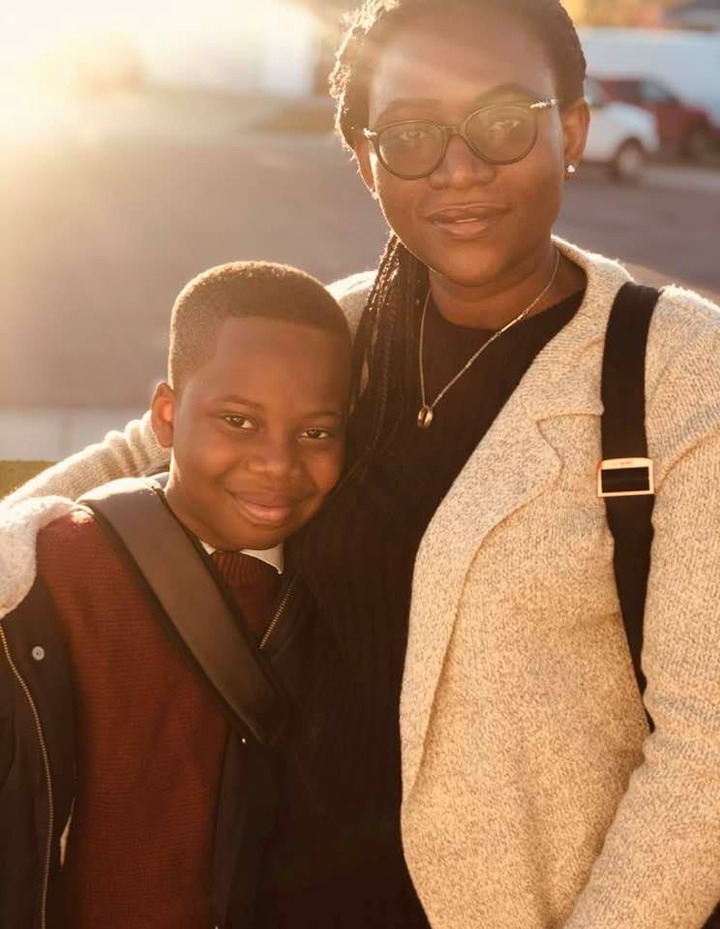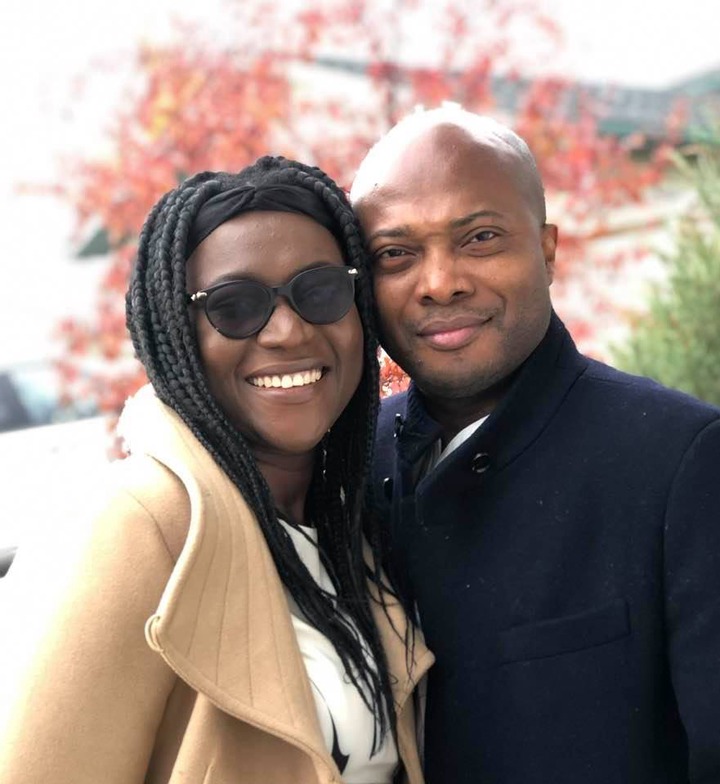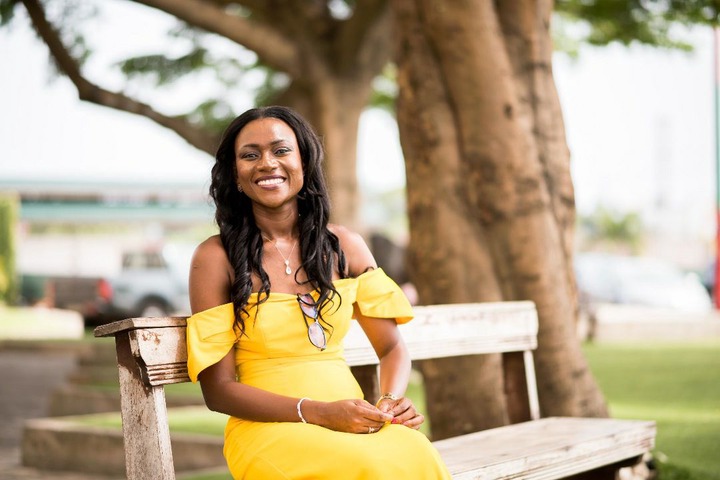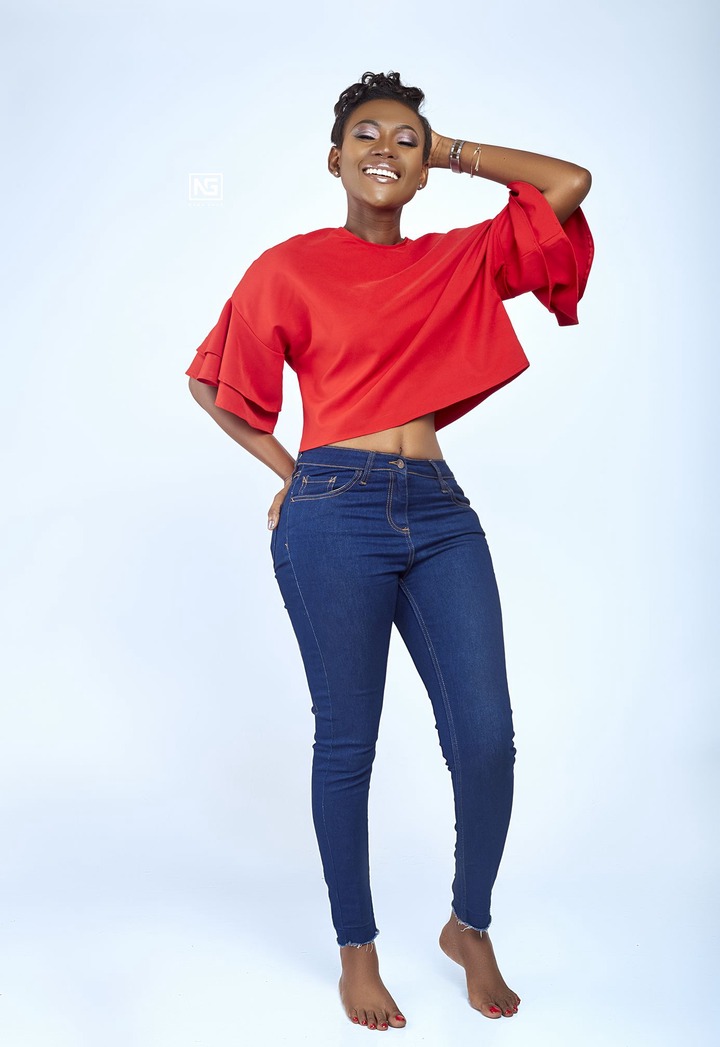 About Me…
My full name is Abena Asabea Adjare Agbenu. I'm the first of 2 kids and I'm married with a 5-year-old son. I attended Okuapemman School and studied Science. Then I went on to University of Ghana to study Theatre Arts. I also have an LLB from the Ghana Institute of Management and Public Administration (GIMPA) Law School. I love to read anything; newspapers, journals, blogs, books…everything readable.
My childhood…
I grew up in Madina to Civil Servant parents. I was the first person in my neighborhood to attend the University. My parents weren't rich but we never went to bed hungry. My mother taught me the value of looking rich and well-fed even if it's on an empty stomach. She also taught us more importantly, the value of kindness. I grew up in a house full of boys because my mother lost her parents very early and had to take in all her younger siblings. This is why I'm such a tomboy because I got my influence from the 6 men I lived with.
Once I went to my Alma Mata Okuapemman School for a homecoming for old students. That was where I met my Godfather. There were 3 of us, and he took us and a bunch of other people to lunch. Afterwards, I was the only person to call back and say 'thank you'. I learnt a lot from my Godfather, including how to eat spaghetti. My upbringing wasn't bad. I just didn't know a lot about etiquette e.g. which glass was for wine, how to twirl my spaghetti and things like that. But more importantly, my godfather taught me to expect the best and prepare for the worst.
How ended up as an entrepreneur…
My career started at TF Financial Services in Customer Services, then on to Fidelity Bank as Service Quality Executive for the Bank and then to Dalex Finance as Corporate Affairs Manager. Currently, I co-own a consulting firm called Windrow. We're a Human Capital and Startup Consulting firm. I am also a visiting facilitator at the Ghana Banking College.
I never thought I was cut out to be an entrepreneur. I loved working in the Corporate Sector. At 26 I was Service Quality Executive for Fidelity Bank and by 28, I was Head of Corporate Affairs at Dalex. I thought I could only go higher up the Corporate ladder. But things changed and I realized that my young family was actually suffering because of my long working hours and the fact that I had started school. I realized then that I had to make a decision and I decided then to do what I loved, which was building capacity for value creation.
My expectations vs realities…
I thought being an entrepreneur would be great from the word go, I thought I had a great product that every company needed and so would automatically buy. They didn't! The appendage to the business became the must-have and has become our biggest selling product – Training. We also thought a large office with a certain look is the ideal look for a Consulting firm. We got one at Busy Internet and spent a fortune on furniture and other stuff. We did not get a single business deal based on the 'beauty' of our office space!
How the realities affected our operations…
We had to change our mode of operations pretty quickly to adjust to the requirements of our Clients and to carve a niche for ourselves within the Training landscape. We also had to move out of our lush office and operate for a year without a brick and mortar office. We learned the value of working virtually, i.e. with only a laptop, printer and internet connectivity. We now have an office but we saved a lot of money and thus kept our costs very low for over a year.
Our successes and how we give back…
In the past 2 years, we've trained over 2500 people across various sectors (from Local Government through Financial Service to IT) and positions (from Senior Management to Frontline) in Customer Service, Sales, Leadership etc. We have impacted over 5000 people directly through our Speaking sessions and human capital building.
This year, we have added StartUp consulting to our services. We provide a Go-to-Market plan, legal and accounting services; basically what we feel is a Starterpack every Entrepreneur needs.
The business gives back by doing whatever session or speaking engagement we can do pro bono. Personally, I work with the Kairos Ladies Network in Secondary Schools to empower young women to make informed choices about their lives and their future.
My advice for StartUps…
A business does not survive because of passion. It survives based on the bottom line. Keep your eye on the bottom line and keep costs as low as possible.
Eschew fear, it kills your dreams far more quickly than anything else does.
Always remember to pray, that's all you need and when you feel like giving up, just don't. Ask for help, from friends, family, strangers…. everyone. Beg if you have to, one day you won't need to anymore.
Thank you
And today is her Birthday! Shine on Mrs. Beautiful Success!
Content created and supplied by: MrsBabie (via Opera News )