Monetary flow is one of the most significant sectors in the economy of a nation that defines the country' s citizens' financial well- being. I will address the world' s top wealthiest countries in this report.
There are noticeable things you should know about measuring the resources of a nation before we start. First, the wealth of a country is measured using its GDP ( Gross Domestic Product). By dividing the country' s total GDP by the population size, the GDP is determined and you will get the GDP value per country' s capital.
These are the world' s top- richest countries:
1. Luxembourg: As it had a GDP of 107, 053 US dollars in 2017 and rose to 119, 719 US dollars in 2019, Luxembourg is the richest country in the world.
The income of Luxembourg primarily depends on the banking, steel and industrial sectors.
2. Norway: Norway is ranked as the world' s second richest country. As at 2017, they had a GDP of $74, 571 but later heightened in 2019 to $86, 362.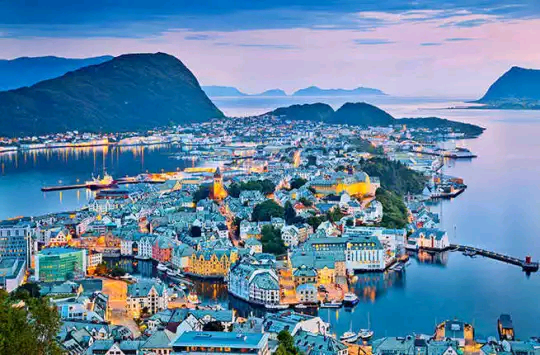 Norway has a mixed economy with multiple sources of revenue, but much of its income is generated from the extraction of natural resources from North Sea oil.
3. Switzerland: As it had a GDP of about $80, 069 in 2017, Switzerland is ranked No. 3 richest country, but now sacks a current GDP of $83, 833.
There income is mainly from the tourism and banking industry.
4. Ireland: Ireland is also based in Europe and currently has a GDP of $81, 447.
Ireland' s revenue comes mainly from agriculture, financial services and life sciences.
5. Iceland: Iceland is a European country as well and has a GDP of 78, 181 dollars. Tourism offers Iceland 10 percent of its GDP. They also have a population of 350, 000 or so individuals.
The wealthiest countries are clearly seen to be predominantly European countries with a limited population. We can also see that certain nations make their income from agriculture and natural resource mining. God only knows what our government is using our cash for.
Please don't forget to follow my channel for more.
Content created and supplied by: Pappyjnr (via Opera News )