Monetary Policy Committee (MPC) is one of the significant structures of Bank of Ghana (BOG). It entails the Governor of BOG and his Deputies, the head of Bank's Research Department, the head of Banking Operations and two external members directly appointed by the Minister of Finance. 
The main duties of MPC are to set reserve requirements, sets Monetary Policy Rate (MPR) and vote on conduct of Open Market Operations (OMO). 
Today, March 22, 2021 the MPC has maintained the policy rate at 14.2%. The policy rate serves as a benchmark for financial institutions to set their interest rates. It affects the lending rate of commercial banks, consumer prices, exchange rate and many other monetary variables. 
In simple terms, commercial banks won't give a customer loan at a rate below 14.2%. 
According to the President of IMANI Ghana, Franklin Cudjoe, indigenous firms cannot compete with foreign industries due to high cost of credit facility to expand production. 
He wrote that
"The Monetary Policy Committee has maintained the policy rate at 14.2%. We congratulate them. However, this means your average interest rate from your commercial banks will be 23%. If you borrow domestically at this rate, you cannot compete with all imported products from the following African countries with their average lending rates: Morocco is 4.420, Egypt is 8.25%, Algeria is 8% , Tunisia is 6.7%, Nigeria is 11.25%, South Africa is 7.25%, Ethiopia is 7%, Kenya is 12% and Bostwana 5%."
Therefore, the Secretariat of the African Continental Free Trade Area (AfCFTA) can be very useful to local firms if government tackles the spike of policy rate as compare to other countries. 
"So, you can house the Secretariat of AfCFTA and adorn it with flowers from Koforidua for all we care, but when it matters most, your Ekumfi juice cannot compete with juice from any of the above countries on price", he said.
He wrote this on his Facebook page today.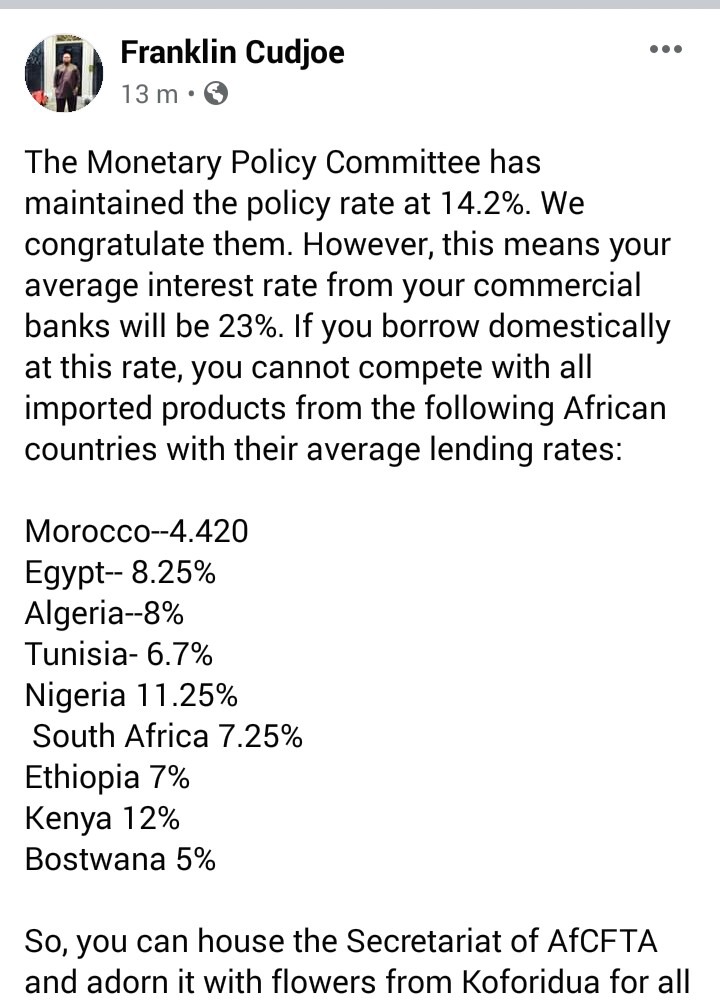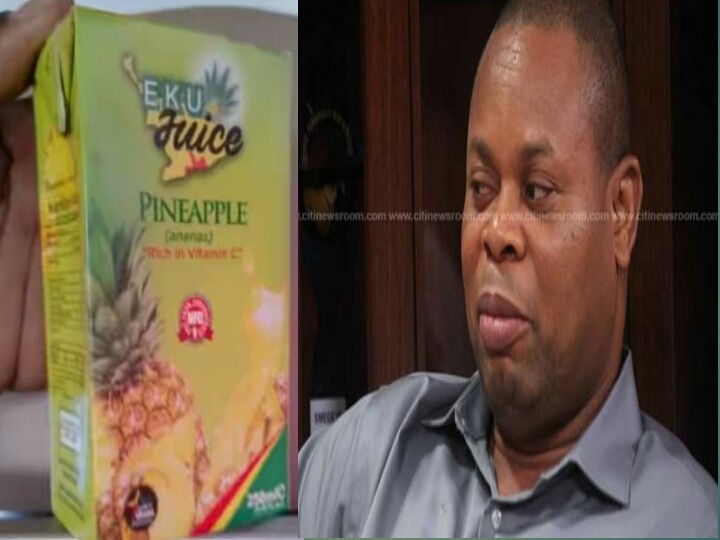 Content created and supplied by: News_365 (via Opera News )