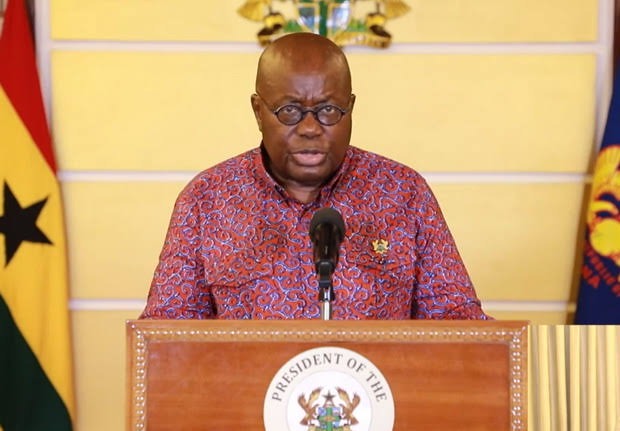 The level of damage coronavirus has caused Ghana is beyond calculations but amidst all this, the government should start up a plan to give all retired persons, those above 60 years a sum of GH¢50,000 and they should also receive free medical care.
There is no doubt that this amount may not be able to solve most of their problem but it will definitely go a long way. We have seen several retired government officials and public workers who later turned to beggars on the street, and this is not a good sign for any country that wants her citizens to be happy.
However, the impact of the deadly coronavirus pandemic can not be sidelined because it has led to so many people losing their job, companies folding up and it has even led to the untimely death of so many business owners. And the effect of this virus on the Nation's economy can not be overemphasized since we are all here experiencing the difficulty times together.
Considering how the unstable and unpredictable Ghana economy is at the moment, it will be better for the government to give out this funds to help the lives of those retired persons. Let's assume it was the son/daughter of one of the retired public workers that was taking care of them and footing their bills and during the cause of the deadly coronavirus he/she lost their job or was laid off, so how do you think the retirees will be able to cope.
Although this is not the only reason why the government should give this retired persons GH¢50,000 and free medical care, another reason is that this will help in the boosting of the Nation's economy and also to make it get back to it normal conditions after the massive negative impact of the coronavirus pandemic.
Furthermore, If we look at how some local and big businesses has fold up, I will assume that this funds will also serve as empowerment to help those that want to start up their business and it will further save a lot of lives that has rendered hopeless by the pandemic.
What can you say about my opinion, do you think it will be better if the government take this decision Or not?. Share your opinions.
Are you in support of this valid opinion or not?.
Please like, share the article and follow me for more.
Content created and supplied by: Kofi-Fire (via Opera News )