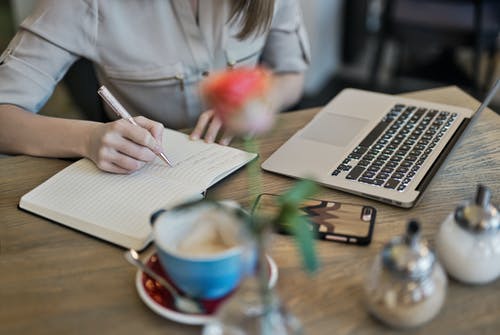 Not taking into account every petty transaction done.
How would you differentiate between income and expenditure if you don't keep account records. There is a saying that coupled with old days of businesses compared to now. Your great grandparents trade without account records yet they made it through businesses. Have you ever asked yourself the population then and now? The standard of living was low as compared to today. Account records can help you to match your revenue against expenditure and to adopt different strategy to grow your business. Without this records your business is at the high risk of going down leading to bankruptcy.
Not noting clearly what business idea that is relevant for such industry
When a bad nut is taken to mixed the good ones you are likely to prepare a meal of bad taste. You must be tactical when it comes to businesses because your competitor may send anyone across with an idea to destroy your business. You must research thoroughly to know much about the business you want to invest into. Most of us invest into businesses we know less about thinking to tap knowledge from a colleague which is dangerous at times. Your so called business knowledge hub can destroy the future of your business. It is advisable to invest into a business that you are fully aware of.
Not believing in a penny
Every profit in business start with a coin. Before the introduction of money people started with batter trade before cowries. After cowries, we have coins and paper notes. What I was trying to say is that when you refuse a coin then you are likely not making anything good in business. A coin is a very precious gift, that is why when you go to some places of worship you likely to see coins not notes. My dear comrades you must have trust in any penny that comes your way because a drop of water makes the ocean mightier.
Inadequate monitoring and observation
How do you expect a business to do well when you don't monitor and observe? Yes businesses need more sacrifices and time to attain to it highest level. Monitoring will trigger you to know what is happening in the business. Observation will give you the mandate to choose the area the business can grow well. Your strategies adopted can help to bring in more customers that can give rise to high demand. Failure to do so can collapse your business.
Lack of patience
When a child is born he/she has to breastfeed, crawl, stand before walking. There is no difference between newly born baby and that of starting a new business. Don't think that people who are making it in businesses succeed through magic. They started with gradual process and continue with patience to reach where they are now. You must be persevere to succeed in business. Laziness cannot give you the reward you ever wanted. With patience a farmer who waited and hoping for rain was able to cultivate large sum of products from his land. You can equally adopt such strategy and succeed.
Content created and supplied by: Educateoneeducateanother (via Opera News )