Being a beggar isn't a prestigious quality. The majority of them you see sitting on the street begging for alms isn't doing so just because they are excited. The point is, they believe that's the only way to satisfy their hunger and other physiological needs. If you have ever given a Cedi to a beggar before, there's something important here I would want you to take note. Until you know it, don't waste your time and perhaps, energy to give money to the poor.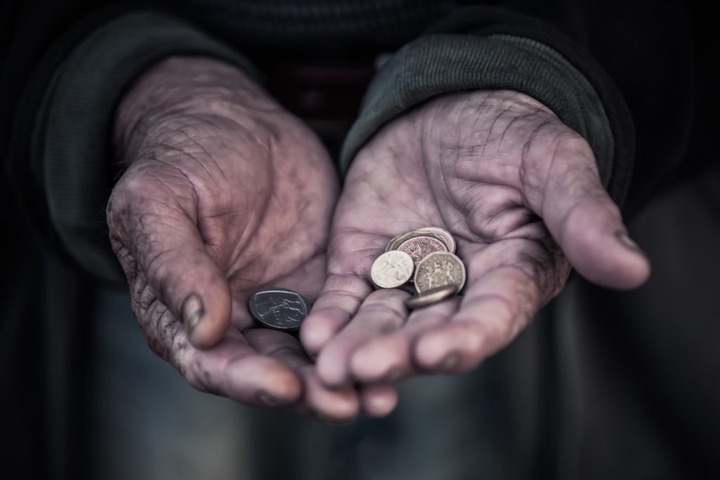 If you are fortunate to have come across this article, it's never a mistake. Spend about a minute of reading this article till the end. Also, do well to share to as many people as you can and to all social media platforms if this piece helps you.
The number of Beggars keeps proliferating every day. There isn't any single day that you would walk in town and not have a series of confrontations from the needy, especially those who have decided to use the street as their begging point. While we turn away some of them, we are sometimes touched to give a little money to support others. Many people have diverse reasons to why they give a Cedi to Beggar A and decides to ignore Beggar B.
It is believed by some people that giving money to the needy, especially the ones basking in the street is like selling your successes to them. To put it differently, they hold the notion that some beggars aren't true beggars but ritualist looking for a way to hold back the fortunes of donors. To this calibre of persons, it is very rare to see them donate a penny to support the pauper sleeping along the street.
On the other hand, some good people are eager to help these beggars no matter what. Since they encounter them, they are willing to give out something to make their day bright. Such people do so because they have a different belief system so far as helping the poor is concerned. A greater number of individuals decides to give money to beggars not because they have plenty to spend. They walk with the belief system that the more they give to the needy, the more successes and opportunities rest in their yards.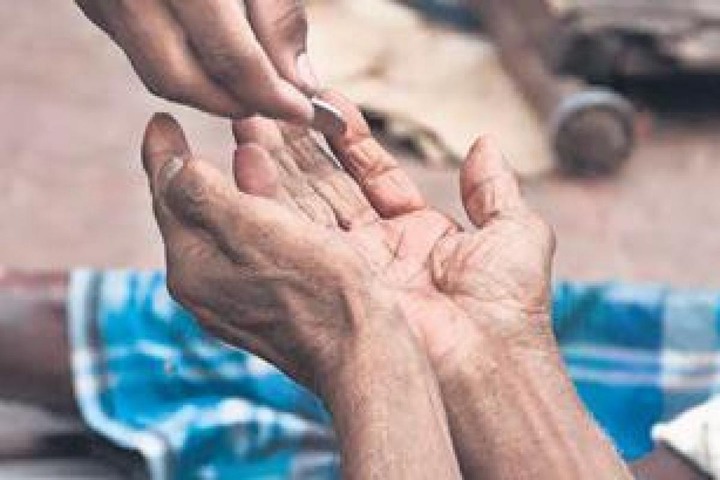 Whichever belief system you have about beggars winding on the street, there is something I want to use this medium to draw your attention to. First, know that none of these people is happy being a beggar. They aren't there because they want to be there. It's an unfortunate circumstance that has coerced them to be there. Though there are some quack ones among them who by all means could have put something on their head to sell or start something on their own to get a little money for their upkeep but won't do it.
Talking about the true ones, the same circumstance that pushed them there isn't scared of you. It is no respecter of age, sex, colour, weight, social status, etc. You should also remember that life is unpredictable. You may be looking good today but won't have that tomorrow. If you are in a good state today, try making an impact in the lives of some of these people, for no condition is permanent. Remember, the same people you meet while climbing the ladder are the same you would encounter when coming down.
Don't see all beggars as evil people. Don't judge them either, for you may have no idea of why they are in that state. Desist from insulting them. You compound their worries when you do that. The fact that they approach you for a Cedi to purchase food or water isn't a guarantee to rain insults on them. If you don't have money to give them, the best you can do is to reassure them. Even if you wouldn't want to put your hard-earned money in their alms bowl, buy food with it for them.
There is something a friend of mine does to this kind of people anytime they come to him for money and I think you can adopt it. Instead of giving them money, he asks them what they need the money for and gets it for them. If they want to buy food with the money, take them to a food vendor and get it for them, that's if you aren't comfortable giving them your money.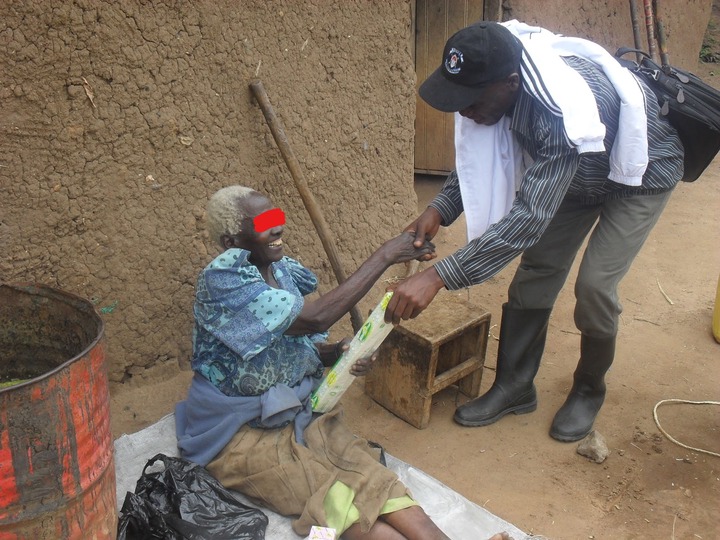 To the extreme, you can curtail the begging expedition of a beggar by setting up a sizable business for him or her to depend on for survival. This may sound weird. However, you have no idea of how this exercise can positively impact your life and the others who used to depend on him for livelihood. Have you ever heard of the principle that says, "What goes around comes around?" This is one of life's principle I cherish. Helping the needy in this regard is a big investment for your future. The people you lift while having good strength are the same who would lift you when you fall.
Try to lift somebody today while you are strong and he would lift you tomorrow when your strength fails.
Drawing to the primary purpose of this write-up as indicated in the title, "Don't Give Money To Beggars On The Street If You Don't Know This", I would want to draw your attention to one thing. This is exactly what God has said about helping the poor and as mentioned earlier, if you don't know it, don't waste your time, money and energy laying a helping hand.
No one helps somebody just like that. We help because we want to have something in return. The Bible has said there is more blessing in giving than in receiving. This means that as we give to the impoverished, we are entitled to a measure of blessings. So the 1 Cedi you dashed out to the beggar or the food you gave to the poor would bounce back in a form of blessing.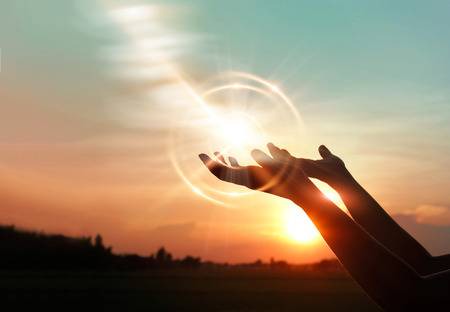 It is worth noting that blessings don't come just because you gave out your support to a beggar. Whether you would get it or not depends on the mode with which you gave. If you give per God's Giving principle as stated in Matthew 6:1-4, then, be rest assured that the return of your support would come when least expected. On the other hand, if it's done like how the worldly people do it, no blessings would follow your philanthropic deeds.
What then does God's Giving principle say?
God sees Giving as a religious duty and should not be done in public for people to see. In times of helping people, God wants His children to do it privately. Making a show of it counteract the reward (blessings) that should have followed your action. Help the needy and don't let anybody know about it. According to Matthew 6:2, it is written: "So when you give something to a needy person, do not make a big show of it, as the hypocrites do in the houses of worship and on the streets. They do it so that people will praise them. I assure you, they have already been paid in full".
Continuing with verse 3, it says, "But when you help a needy person, do it in such a way that even your closest friend will not know about it. Then, it will be a private matter. And your Father, who sees what you do in private, will reward you". If you don't know this, don't give money to beggars on the street except that you don't want any good return (blessings) from what you do.
Let's learn to help people, whether in cash or kind in secret. That's precisely how God wants us to help the poor. If you make a show of the little money you give or the cloth you buy for the needy, you won't reap any benefit.
Thank you for reading this piece up to this point. In case this article has been very helpful to you, know that it will have the same effect on other people. Do me a favour by sharing it to as many people as you can and on all social media platforms. Also, follow this page for more educative and informative insights. To do that click on the "FOLLOW" button at the top right corner of this page.
COVID-19 ALERT: This deadly pandemic is still in the system. Therefore, you must take conscious effort to follow all the protocols as outlined below;
1. Wear your nose masks when you are in the public space.
2. Observe social distancing. Stay about 2 metres (arm's length) away from the other person.
3. Perform regular hand washing 
4. Have hand sanitisers on you and use it often.
5. Stay home when you have nothing doing. Remember, you have one life and you must live it well.
Content created and supplied by: DAS_TV (via Opera News )