Just as the popular saying; there is time for everything, so it's time for everyone and now is the time for the business mogul, Kwame George, the Chief Executive Officer, CEO, of Ageorgia Phones and Accessories to tie the knot this weekend.
The young entrepreneur seeks to wed his long time girlfriend, Sandra, come Saturday 13th February 2021 at the Christ Apostolic Church International, C.A.C.I. at Osino in the Fanteakwa South District in the Eastern region.
The much awaited marriage ceremony which sought to see much attendance is marred with Covid - 19 restrictions for which reasons, he has assured that the ceremony would abide by all the Covid-19 protocols the president outlined in his last address to the nation.
Kwame George, popularly called Ageorgia, deals in sales of phones and accessories, and home appliances at Osino, the District capital of fanteakwa south District in the eastern region.
He backs his union with Proverbs 18:22; "He who finds a wife finds what is good and receives favor from the LORD."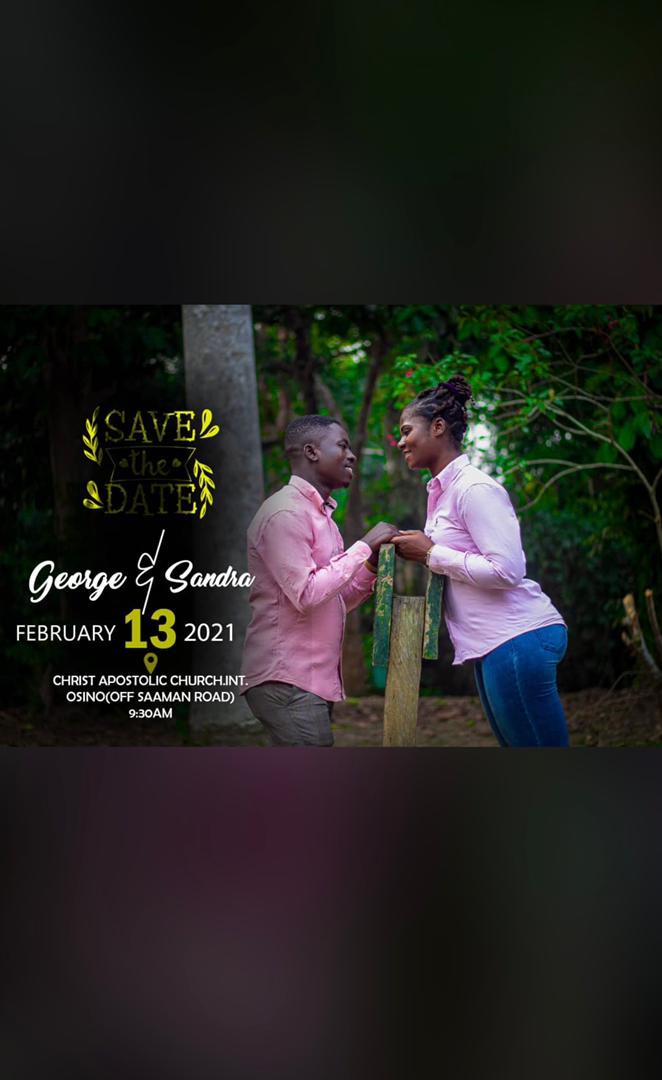 We wish you all the best of luck in your enviable marriage!
By: todayaccuracy.com
Content created and supplied by: todayaccuracy (via Opera News )