29-year old woman destroys an entire house over heartbreaks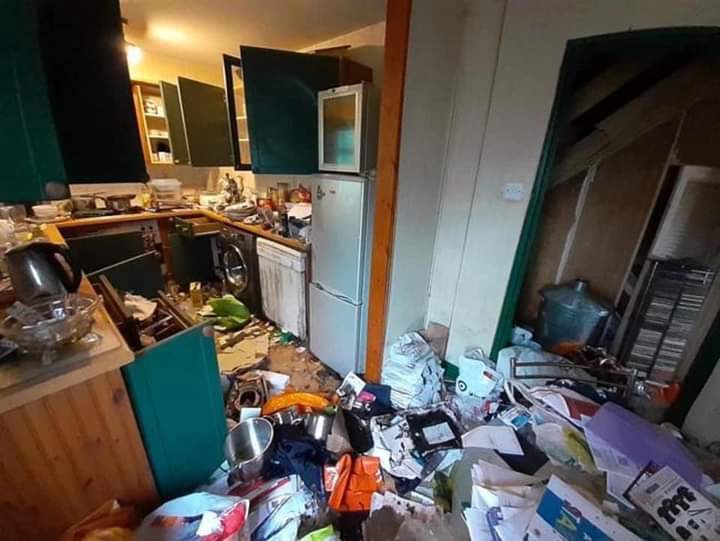 Jennifer Asiedu, a 29-year old woman has turned down the entire house of her rented apartment, after a breakup. Jennifer a final year student with one of the tertiary institutions in Accra, couldn't hold on to herself, but rather destroy properties. Emmanuel and Jennifer has been known friends for three years now. It was Emma who helped Jennifer get back to college, after she decided to abandon her education, because of a business she was handling. Jennifer after graduation from secondary school in 2010, decided to pause on her education and help her aunty expand their business. 
Jennifer was not born to see her parents, because they both died in an accident before her birth. Jennifer's mother was operated on, before doctors were able to save Jennifer. She has since the day she was brought to earth through surgical operations, been living with her aunty. Her aunty deals in cosmetology products like skin care products, perfume, pomade and other items. Jennifer paused on her education, and started helping her aunty deal with her business, at a point it was collapsing. 
Jennifer through her abilities in sales, has been able to overturn the business which was dying, into a business with two branches. She met Philip in 2015, when the lad was struggling to get a job. Jennifer through her sales has been able to meet a lot of people, and through that, was able to find a place for Philip. One of her customers promised her of introducing Philip to her husband, and the woman kept her promise. Philip was given a chance to work as a branch supervisor in Petrol Shell Station in 2016 July. In 2020, he was promoted to be the branch manager when the manger was going on retirement. 
Phillip advised Jennifer to start preparing to further her education, but failed to tell her why. Jennifer thought Philip was ashamed of marrying a secondary school graduate, so she started preparing in 2017, and was awarded an admission into one of the leading universities. Jennifer was still not enough for Philip, because she behaved totally ignorant on everyday issues, according to Philip. Philip thought of paying back what Jennifer has done for him since meeting her, but Jennifer rejected everything and told him to save it for their future together. Not knowing Philip had a different version of who, he wanted to marry. 
Philip couldn't try to push Jennifer away and kept playing around until last month, when he made it clear to her. Jennifer thought it was games until she saw wedding fliers of Philip and another woman. Jennifer couldn't control her tears, and kept venting her frustrations on the things around her. Co tenants who lives with Jennifer at Tantra Hills, kept hearing loud sounds from Jennifer's chamber and hall rented hostel, just to go inside and see Jennifer on the floor. She was taken to the GA East hospital last night for urgent treatment, after she was dangerously hurt, from the electrical appliances. Jennifer couldn't accept the reality of Philip leaving her for another woman, and ended up destroying the entire house. The only item which wasn't affected was a fridge. Every valuable item, including kettles, microwave, blender, rice cooker, glasses, bowls, and other, she smashed it all on the floor.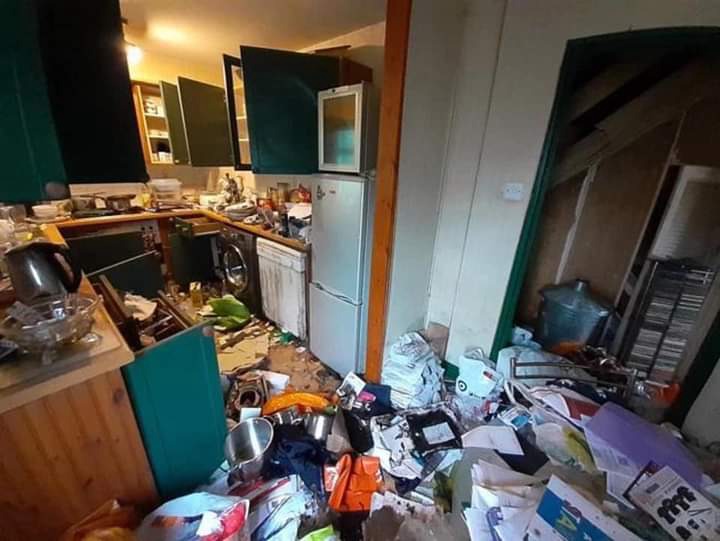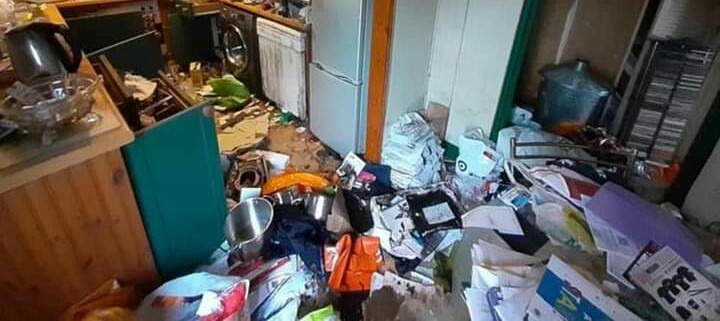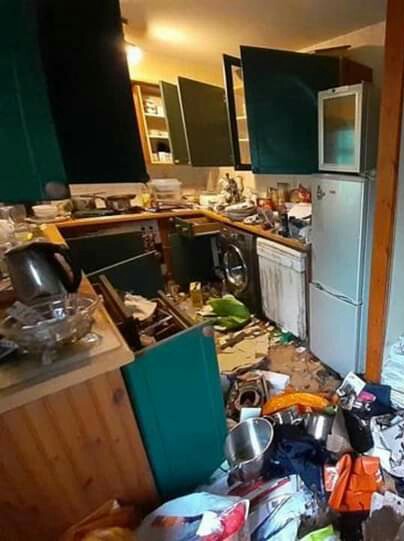 Content created and supplied by: RockyJDJones (via Opera News )