Hey There, Tired of finding the right way to earn money online? Well, this will be the final destination for your question! I'm making money online myself, and I'm going to tell you how you can also earn money online efficiently and in the right way. Also, I'm going to tell you everything you need to know about how to make money online, so get ready!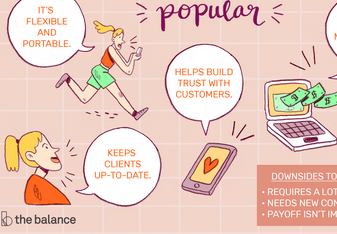 1. Blogging. Blogging refers to writing, photography, and other media that's self-published online. Blogging started as an opportunity for individuals to write diary-style entries, but it has since been incorporated into websites for many businesses. writing and very creative about and passionate about it? then all that you need is a smart phone and a data that's all.
2. Be a Youtuber. YouTube is another way of making money online. There are so many mobile tools out there to help you achieve your YouTube dream. It could be a cooking show or anything you are passionate about. It may not kick-start right away but with time, you will get there. One thing about both blogging and YouTube is that, you need to know what you are good at and build your nitch around it. Know the exact need of your audience and that's how you get the organic subscribers. Moreover you can video and edit with your smart phone as well so no need to wait till you get a laptop.
3. Dropshipping. Dropshipping is an order fulfillment method that does not require a business to keep products in stock. Instead, the store sells the product, and passes on the sales order to a third-party supplier, who then ships the order to the customer. All you need to do is go and talk to companies that has the product, take a picture of them and post it online. when your customers request for the product, you just let the company deliver and you make your profit as well. Eg.Select a niche, The niche you select needs to be laser-focused and something you are genuinely interested in, Perform competition research, Secure a supplier, Build your e-commerce website, Create a customer acquisition plan and lastly Analyze and optimize.
4. Fill out Surveys. There are so many survey platforms online that want to know what we are all thinking or the level of your IQ. some of these platforms include watching videos and playing games and then you get paid for it. All you need is to find a company to sign up with, Create and fill out a profile. You'll need a separate profile for every company you do surveys for, and you'll want to fill out each profile as completely as possible. Get surveys. Take surveys and earn your rewards.
Thank you for reading. Kindly like and share if you find this article useful.
Content created and supplied by: Bigils.com (via Opera News )