John Dumelo is a renown Ghanaian actor, a politician, philanthropist and a farmer. He is a graduate of Kwame Nkrumah University of Science and Technology where he studied Civil Engineering.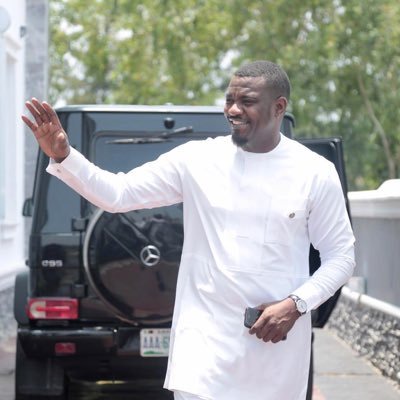 He is a very passionate actor who penetrated both the Nigeria and Ghana movie industry known as Nollywood and Gallywood respectively. He has a whole lot of movies to his credit.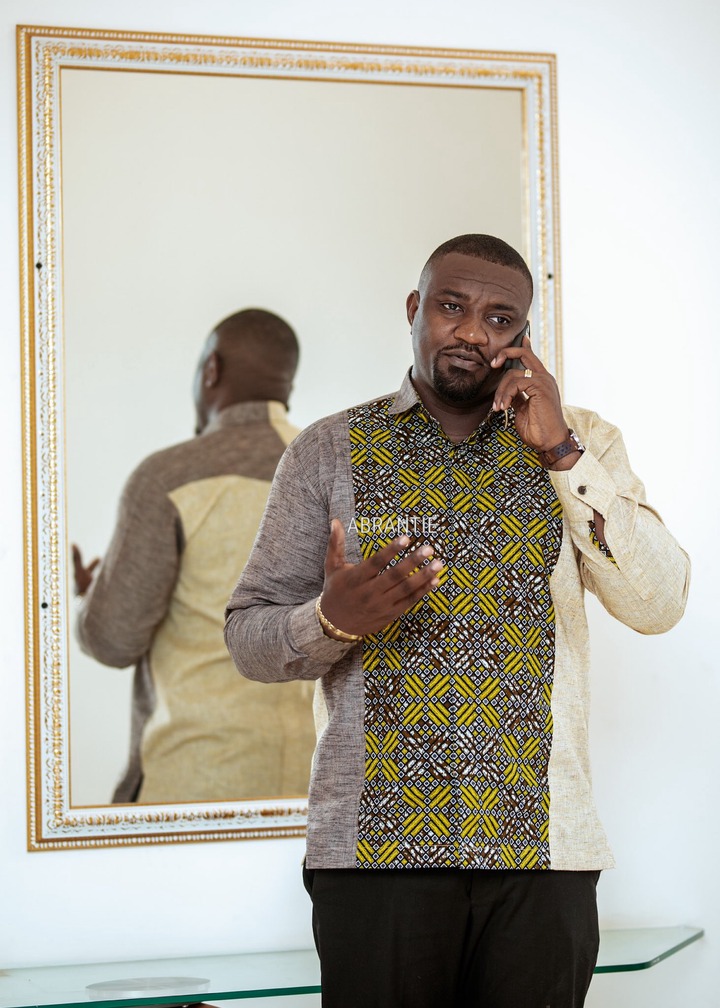 As a politician, John joined NDC and picked up form to run as a Parliamentary Candidate for his constituency. He won the primaries and set out to contest for the 2020 General election. Sadly, he lost to his colleague from an opposing party.
John moved on and faced his farming fully. He owns a large expanse of land where he rears grass cutters, snail and other farm animals. He also grows crops like corn, beans, lettuce, cucumber, ginger etc, all for commercial purposes.
Today, he took to his Twitter page to educate Ghanaians what rearing of fish or what fish farming is all about.
Checkout his tweet:
"Fish farming( pisciculture) is breeding and rearing of fish artificially. It involves raising fish in tanks or enclosures or sometimes in cages in rivers or the sea. One main advantage: produces fish commercially. disadvantage: it's expensive to set up."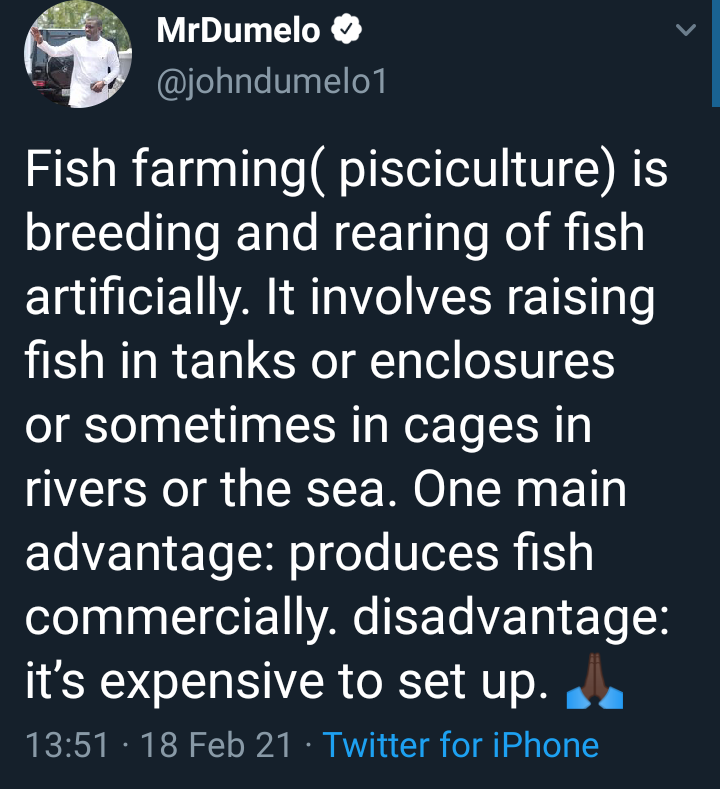 Many of his followers applauded him for all he is doing for the youths, providing jobs, giving to the needy and providing vital information to them. But some came to drag him for copying the definition of fish farming from Google: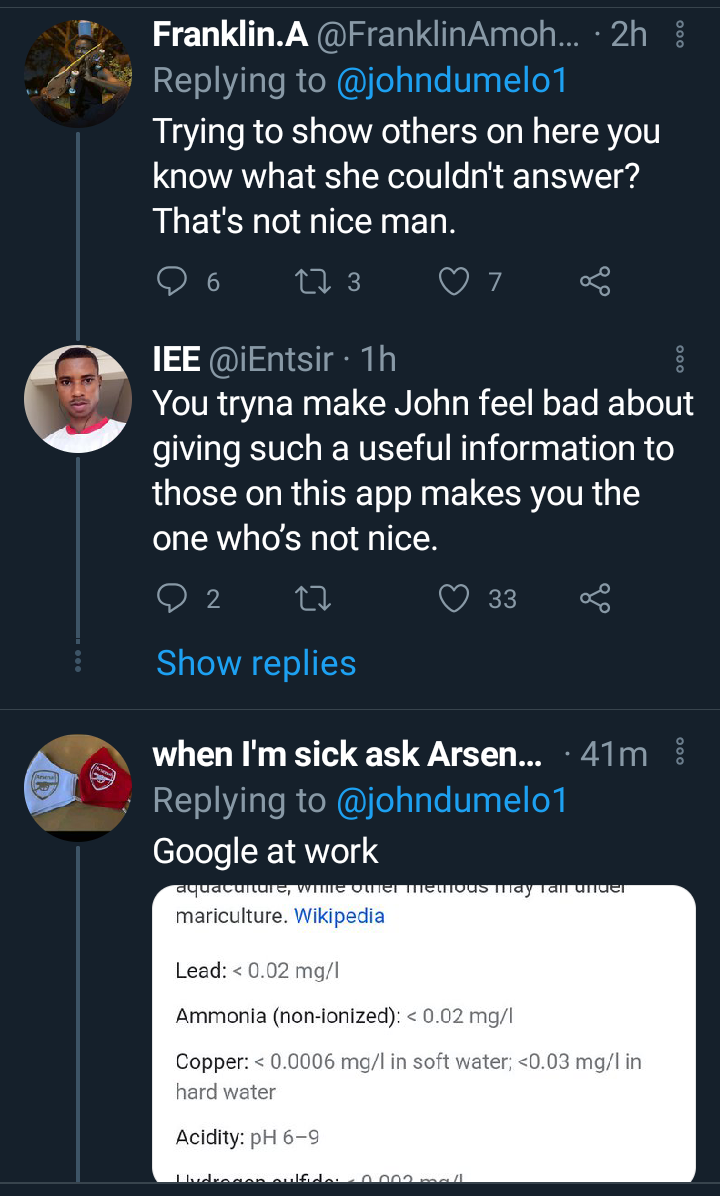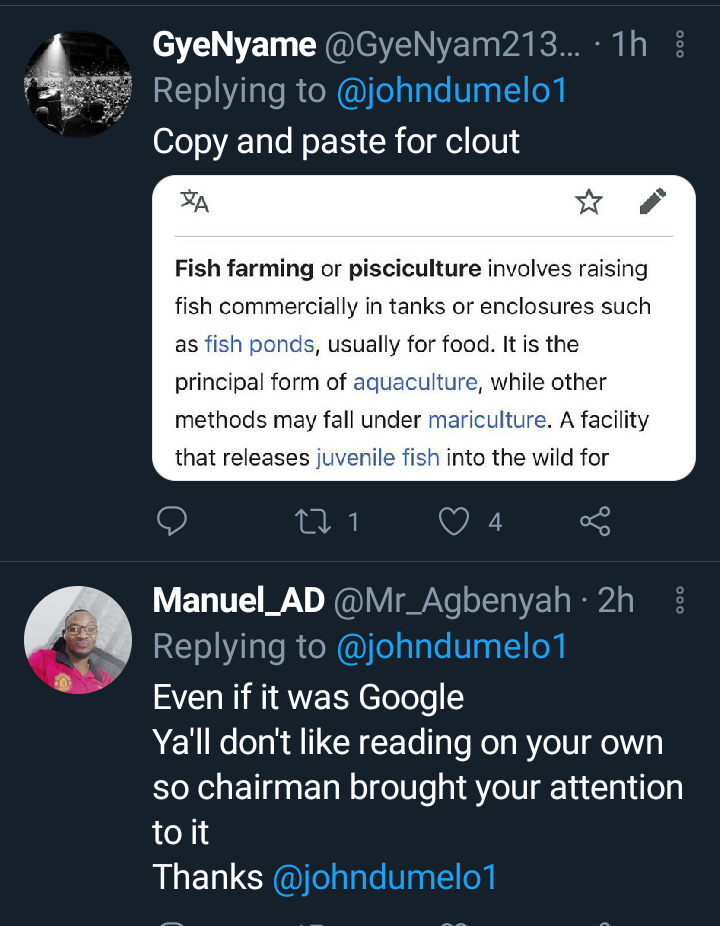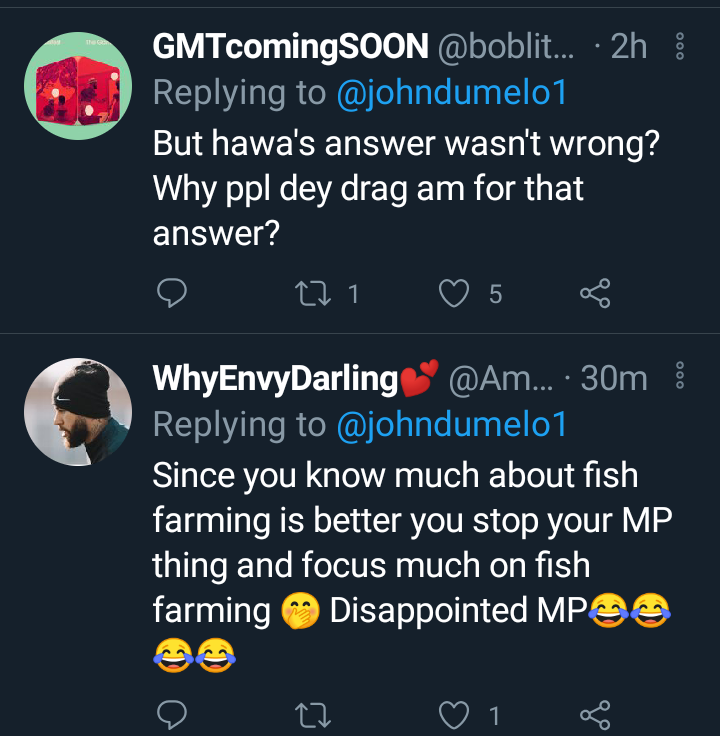 Content created and supplied by: PrettyLady (via Opera News )