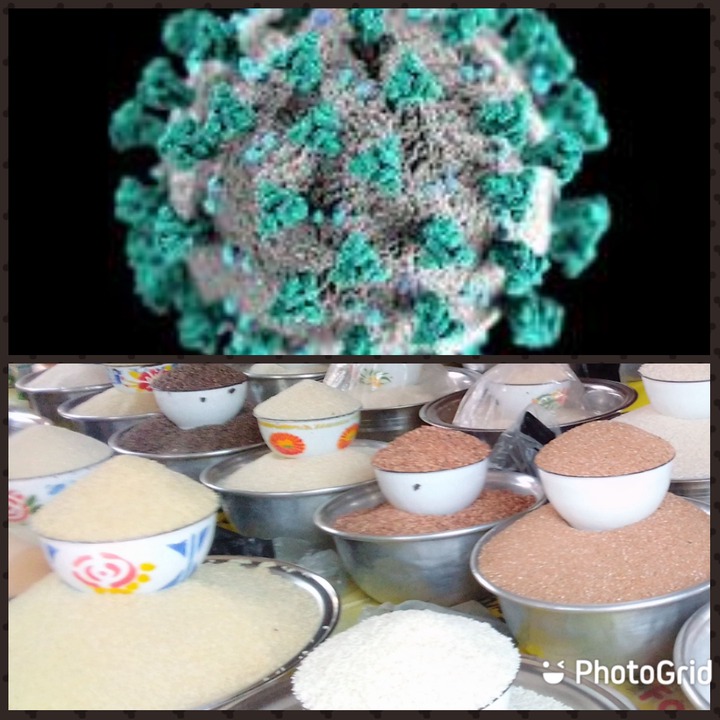 The Prices of commodities in the Upper West Region have increased this week due to coronavirus.
Consumers in the region are consuming a lot of commodities as preparation towards lockdown due to the rampant increasing of the covid-19 cases in the Region.
People buy to store in case there is lockdown but they still have food in their home. As consumption are increasing, sellers also increased the prices to gain profits.
Last week, Upper West Region Covid-19 cases was 59, but early this week the recorded cases shoot to 191, which caused fear and panic to the people as lockdown can strike in when care is taking.
So this week prices of some commodities in the market has increased in Upper West Region. Commodities such us rice, maize, beans and many more.
The prices of beans have been increased from Gh¢16 to ¢17.
A Price for a bowl of soya beans have been increased from ¢ 8.00 to ¢ 9.00
A bowl of local Rice was ¢11, now ¢12
Let's take a look at some commodities in the market and the prices.
1. Maize White old Bowls=GH₵5.50
Yellow Maize Bowls= GH₵6.00
2. Millet Bowls= GH₵7.00
Guinea Corn Bowls= GH₵6.00; 
3. Rice Local Bowls= GH₵12.00
Polish Rice Bowls= GH₵15.00;
4. Beans White Bowls GHC16.00/GHC17.00
obmoodao=10.00 
Local Beans Bowls= GH₵10.00
Banbara Beans Bowls= GH₵10.00/11.00
5. Gari grade A Bowls= GH₵16.00
Local Gari Bowls= GH₵12.00
6. Konkonte Bowls = GH₵7.00
7. Soya beans = 9.00
8. A bowl of onion = GHc15.00
9. Gari = ghc10/ghc15
Content created and supplied by: Newsmaami247 (via Opera News )