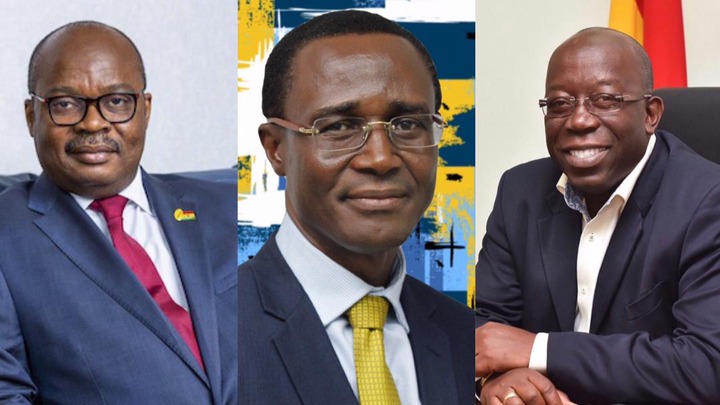 Of course until one gets to know the unimaginable salaries that some single individuals accumulate monthly, one would have always thought that the president, who is the first gentleman of the land is the highest earner of salary. According to this article, some can even earn something not less than two times the president's salary per month. But as to whether they work to deserve these whooping salaries from the Ghanaian tax payer, the readers are the best judges.
One thing I liked about the Mahama administration is the scrapping of all those previleges these same people use to enjoy, unlike Akuffo Addo nothing is being done about reducing some of these previleges at least to save money for the generations yet unborn. It is not acceptable for the Ghanaian worker for no equal returns. No wander some civil servants can not hold than to always go on strike. Today, you will hear that teachers are on strike leaving the Ghanaian student helpless, Tommorow you will see that Doctors are not also satisfied with their conditions of service and so are laying down their toils at the risk of the dieing patient. What at all is happening in Ghana?
If we can not pay our nurses and doctors to their satisfaction, what risk are we taking? Maybe a "death risk". It is only in Ghana that. some people will packed with money while others are denied and let to their own faith.
See the numbers graduates our educational institutions produce and yet they can not get a job to survive. Imagine the long queue of young and skilled entrepreneurs that can not get startups to launch their businesses to expand the economy yet others receive incalculable salaries every month. If I continue to lament on this particular issue, you(the reader) may end up developing hatred for government officials. So without much ado these are the people that earn more than the president;
Governor of Bank of Ghana-Dr. Ernest Addison.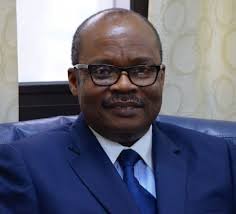 He is the commander of the bank of Ghana. He works with ministry of health and other related financial institutions to put the economy on track. He together with his team controls inflation rate, interest rate, exchange rate and other economic indicators. At the end of the month Dr Ernest Addison goes home with ¢125,346.00
Commissioner General of the Ghana Revenue Authority GRA-Rev Owusu Amoah.The Ghana Revenue Authority is responsible for collection of taxes and generation of revenue both internal and external. The commissioner General takes home ¢105, 995.00 every single month.
Director General of SSNIT- Dr John Ofori Tenkorang. He is for all salaries, insurances and pensioner allowances. He takes home ¢101,382.00 at the end of every month.
CEO of COCOBOD- Joseph Boahen Aidoo.His responsibility is to make sure that cocoa production increases and also generating different strategies to add value to the Cocoa. And he earns ¢85,775.00 per month
CEO of ADB- Dr. John Kofi MensahHe is to ensure that there is readily available Finances for farmers to improve the Agric sector. But day in day out we hear these farmers complain of lack of financial support yet the managing the goes home with ¢75,310.00 every month
MD for BOST-George Mensah Okley. He is an expert in energy and he heads BOST to make sure refined oil is properly stored. And he gets a salary of about ¢75, 203.00 every month
Executive Director of EOCO- Mr Frank Adusei Poku. He is supposed to detect, try and punish sophisticated crimes related to the economy. Every month he walks home with ¢70, 909.00
Managing Director NIB- Samuel Sarpong . He is responsible for the smooth running of the NIB bank. And he earns ¢70,465.00 monthly.
Managing Director GCB- Mr. Ransford Adzetey Sowah.The managing the of the Ghana comercial bank is supposed to coordinate the smooth running under the command of national Finance policies. For his position, he is paid ¢65, 089.00.
Managing Director TOR- Mr Francis Boateng.This Director ensures that Ghana oil is carefully refined to meet both local and interest standards. So as a result he earns ¢60,205.00
All these salaries are given to them including allowances and other previleges.Meanwhile, the president's salary is estimated to be a little over ¢30000.00
Content created and supplied by: Giinagh.com (via Opera News )