The world has enough wealth and resources to ensure that the entire human race enjoys a basic standard of living. Yet people in countries like Burundi, South Sudan and Somalia—the three poorest in the world—continue to live in desperate poverty.
Although Africa has natural resources like gold, silver, diamonds, timber and many more, the poorest countries in the world are still found in Africa.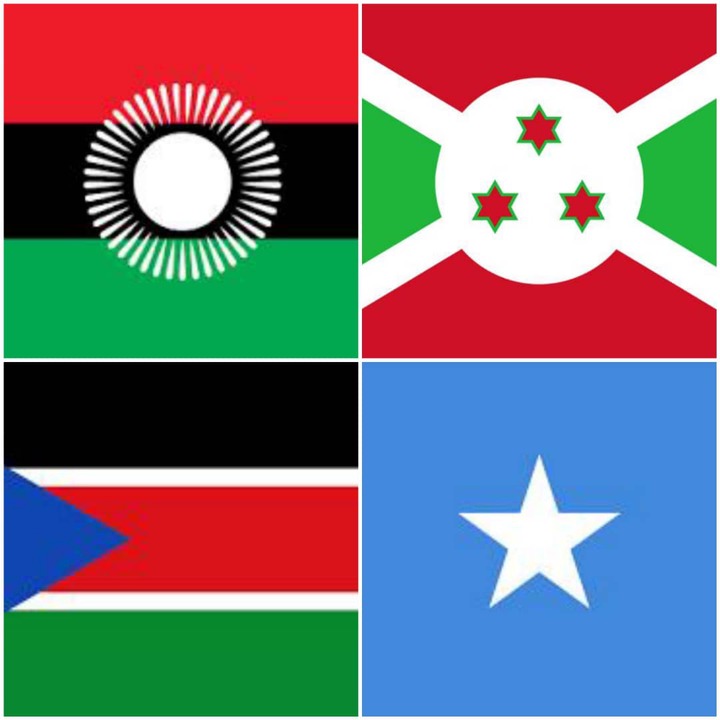 It is hard to pinpoint a single cause of long-term poverty but dictatorial and corrupt governments can make what could be a very rich nation into a poor one. And so does a history of exploitative colonization, weak rule of law, war and social unrest, severe climate conditions or hostile, aggressive neighbors.
Hence why economists often refer to "cycles" of poverty. For example, a country in debt will not be able to afford good schools, and a poorly educated workforce will be less capable of fixing problems and creating conditions that will attract foreign investment.
Today i brought you 5 poorest countries in the world, yes today I'm starting from bottom to top.
5. Malawi
Malawi, a landlocked country in southeastern Africa, is defined by its topography of highlands split by the Great Rift Valley and enormous Lake Malawi. The lake's southern end falls within Lake Malawi National Park – sheltering diverse wildlife from colorful fish to baboons – and its clear waters are popular for diving and boating. Peninsular Cape Maclear is known for its beach resorts.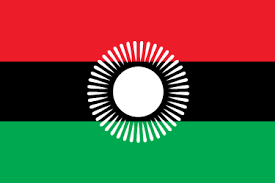 One of Africa's smallest nations, in recent years Malawi has made strides in improving economic growth and implementing crucial structural reforms. Nevertheless, poverty is still widespread, and the nation's economy—largely dependent upon rain-fed crops—remains vulnerable to weather-related shocks. As a result, while living standards in urban areas are broadly improving, food insecurity in rural parts is extremely high.
Malawi is a generally peaceful country that has had stable governments since gaining independence from Britain in 1964. However, disputed poll results are far from being an anomaly. In 2020, the country's constitutional court annulled former president Peter Mutharika's poll win in the previous year's general elections citing vote tampering. Theologian and politician Lazarus Chakwera, who was sworn in his place, declared that he wanted to provide the kind of leadership "that makes everybody prosper." The pandemic put that plan on hold: last year, the country's GDP dropped to 0.6% from 4.5% a year earlier.
4. Central African Republic
The Central African Republic is a landlocked country in Central Africa. It is bordered by Chad to the north, Sudan to the northeast, South Sudan to the southeast, the DR Congo to the south, the Republic of the Congo to the southwest, and Cameroon to the west.
Rich in gold, oil, uranium and diamonds, the Central African Republic is a very wealthy country inhabited by very poor people. However, after claiming the title of the poorest in the world for the best part of the decade, this nation of just 4.75 million is showing some signs of progress.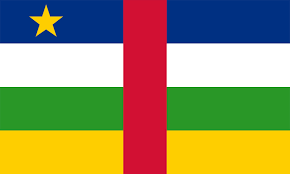 For the first time since its independence from France in 1960, in 2016 the Central African Republic has democratically elected a president: former mathematics professor and prime minister Faustin Archange Touadéra, who campaigned as a peacemaker who could bridge the divide between the Muslim minority and the Christian majority.
Despite these problems and incidents, in recent years growth has somewhat picked up, driven by the timber industry and a revival of both agricultural and mining sectors. The economy is also benefitting from the partially resumed sale of diamonds, which were found to be funding inter-religious armed groups and placed under international embargo in 2013. Yet, the government has struggled to restore sales and has seen only a fraction of the revenues it once did, and roughly 70% of the population still live below the poverty line. To make matters worse, lockdowns and other measures taken by the government to limit the spread of the coronavirus forced many families to stay home, leaving them unable to earn an income.
3. Somalia
Somalia, officially the Federal Republic of Somalia, is a country in the Horn of Africa. It is bordered by Ethiopia to the west, Djibouti to the Northwest, the Gulf of Aden to the north, the Indian Ocean to the east, and Kenya to the southwest. Somalia has the longest coastline on Africa's mainland.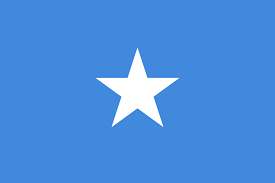 Three decades of internal violence and conflict, frequent droughts and floods followed by food insecurity and displacement of people, lack of access to health services coupled with the rapid spread of communicable diseases, massive levels of unemployment among especially young people —Somalis are growing hopeless.
This country of 16 million on the Horn of Africa never seems to catch a break. A projected GDP growth of over 3% in 2020 was interrupted by the compounded effect of the coronavirus pandemic, an infestation of locusts unprecedented in modern times and intensified floods, which caused the economy to contract by 1.5%. Yet, the World Bank says, Somalia could have a brighter future: "Rapid urbanization, growing use of digital technologies, planned investments in sectors such as energy, ports, education and health can support economic growth and job creation." A tenuous recovery is already underway, and the government has pledged its commitment to charting a course toward better resilience and growth.
About that government: in April this year, Somalia's parliament voted to extend president Mohamed Abdullahi Mohamed's four-year term, which had expired two months earlier, for a further two years. The power grab triggered a political crisis and rival factions clashed in the capital Mogadishu.
2. South Sudan
South Sudan is the newest nation in the world. It was born on July 9, 2011, six years after the agreement that ended the conflict with Sudan, Africa's longest-running civil war. However, violence has continued to ravage this land-locked state of roughly 11 million. Formed by the 10 southern-most territories of Sudan and home to around 60 indigenous ethnic groups, a new conflict broke out in 2013 when president Salva Kiir accused his former deputy, rebel leader Riek Machar, of staging a coup. As a result, it is estimated that as many 400,000 people were killed in clashes and nearly 4 million have been internally displaced or fled to neighboring countries.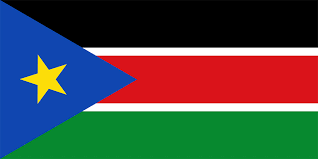 South Sudan could be a very rich nation, but with oil accounting for almost all of its exports, falling commodity prices and rising security-related costs hammered the country's economy. Outside the oil sector, the majority of the population is employed in traditional agriculture, although violence often prevents farmers from planting or harvesting crops.
1. Burundi
Burundi, officially the Republic of Burundi, is a landlocked country in the Great Rift Valley where the African Great Lakes region and East Africa converge.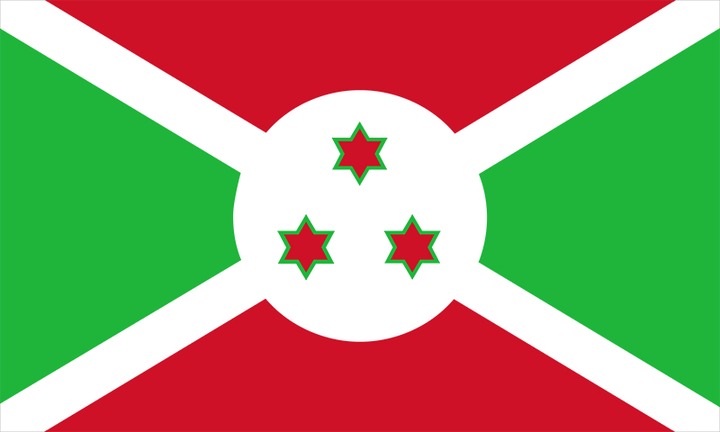 The small landlocked country of Burundi, scarred by Hutu-Tutsi ethnic conflict and civil war, has the rather unenviable distinction of topping the world's poverty ranking. With about 90% of its nearly 12 million citizens relying on subsistence agriculture (and the overwhelming majority of them living on $1.25 a day or less) food scarcity is a major concern: the level of food insecurity is almost twice as high as the average for sub-Saharan African countries. Furthermore, access to water and sanitation remains very low, and less than 5% of the population has electricity. All these problems, needless to say, have been exacerbated by the pandemic.
How have things come to this, despite the civil war formally ending 15 years ago? Lack of infrastructure, endemic corruption, security concerns: the ingredients leading to extreme poverty are often the usual suspects. Pierre Nkurunziza, the charismatic former Hutu rebel turned president in 2005, had initially managed to unite the country behind him and to start rebuilding the economy. In 2015, however, the announcement that he would run for a third term—which according to the opposition was in violation of the constitution—reignited old disputes. A failed coup attempt followed, hundreds of people died in clashes and tens of thousands were displaced internally or abroad.
Just 55, Nkurunziza died last summer—officially for cardiac arrest, although it is widely suspected the real cause was Covid-19. Evariste Ndayishimiye, an ex-general who was handpicked by Nkurunziza to succeed him at the end of his mandate, was sworn days later. So far his record has been, to say the least, mixed. While, like his predecessor, he has downplayed the severity of the virus, he made an effort to relaunch the economy and repair diplomatic relationships with his African neighbors and, especially, the EU. Nkurunziza's hope is that the bloc will resume financial aid to Burundi after the sanctions put in place following the 2015's political crisis. Concerns regarding the persistence of human rights abuses perpetrated by the government against its citizens might get in the way of his wishes.
Yes, these are the 5 poorest countries in the world and fortunately Ghana isn't in this list.
Whew, isn't that a relief???
Let me know what you think? Did you expect Ghana to be in the top 5??? Comment down below.
Kindly share with family and friends , follow and like this article as well.
Content created and supplied by: iamcarthy (via Opera News )
Opera News is a free to use platform and the views and opinions expressed herein are solely those of the author and do not represent, reflect or express the views of Opera News. Any/all written content and images displayed are provided by the blogger/author, appear herein as submitted by the blogger/author and are unedited by Opera News. Opera News does not consent to nor does it condone the posting of any content that violates the rights (including the copyrights) of any third party, nor content that may malign, inter alia, any religion, ethnic group, organization, gender, company, or individual. Opera News furthermore does not condone the use of our platform for the purposes encouraging/endorsing hate speech, violation of human rights and/or utterances of a defamatory nature. If the content contained herein violates any of your rights, including those of copyright, and/or violates any the above mentioned factors, you are requested to immediately notify us using via the following email address operanews-external(at)opera.com and/or report the article using the available reporting functionality built into our Platform See More