The Former President is led in court by Lawyer Tsatsu Tsikata but its the Lithur Brew & Company Law Chambers that is representing him officially. So we dug deep to get you, all the lawyers who are working at the firm and working behind the scene to assist the petitioner to advance his case.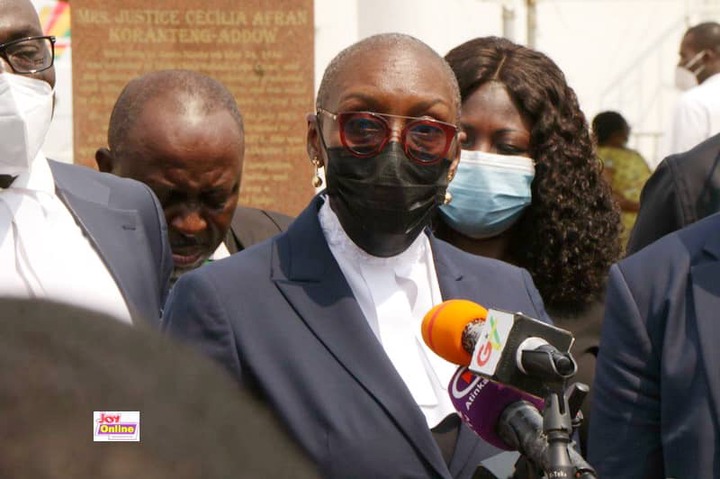 Image taken from Myjoyonline. All other images taken from Lithur Brew and Company Website.
So here we go.
Tony Lithur is the founder of the firm. He has acted as transaction advisor on different projects, and routinely advises corporate clients on all aspects of their operations. He is a strong negotiator and provides advice on joint ventures, mergers and acquisitions, start-ups and investments. He is an expert on the legal aspects of finance leasing, and has advised banks and other financial institutions on all aspects of their operations. Easily acknowledged as one of the foremost litigators in Ghana today, his strength lies in the sheer expanse and depth of his experience in legal practice.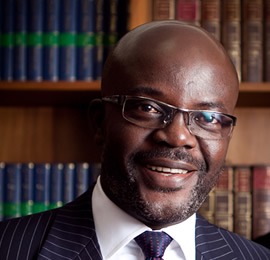 2 Marietta Brew Appiah-Opong
Marietta Brew Appiah-Opong is not just part of the legal communicators for the petitioner, but also, she is actually the Managing Partner of the firm. She holds an LLB from the University of Ghana and was called to the Ghana Bar in 1994. She also holds a graduate diploma in Law and Development from the Institute of Social Studies, Netherlands. Marietta joined Lithur Brew & Company in 2000 as a shareholder/director. An experienced litigator, her expertise includes, but is not limited to, commercial law, transactions and general corporate advice. After 19 years of legal practice, she was appointed and acted as Attorney General and Minister of Justice of the Republic of Ghana, she returned to the firm with a wealth of her experience.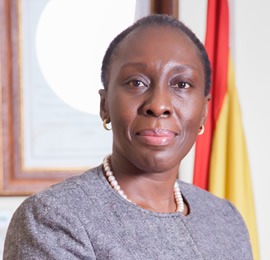 3 Emeafa Hardcastle
She is a known NDC figure on social media and a Senior Partner. She holds a BA Hons. (Law and Sociology and a Barrister at Law. She is a Chevening Scholar and holds an LLM in Banking & Finance from the renowned London School of Economics. She has extensive experience in energy, corporate and commercial law, a deep knowledge of the regulatory aspects of the oil and gas industry, and sound knowledge of legal aspects of investment, banking and finance. She has years of experience in economic development strategies, development assistance and trade relations, working closely with the Government of Ghana, regulatory authorities and other development partners.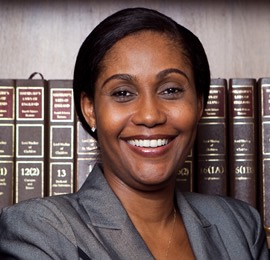 4 Philip Jimanor
Philip Jimanor has largely represented both Ghanaian and international clientele base in a variety of practice areas including employment and labour, corporate and commercial transactions, arbitration, aviation, property, intellectual property and the extractive industry. Phillip is also a well respected litigator. His strength lies in his thoroughness, patient tenacity and quiet but dogged pursuit of his clients special interests. He holds a Bachelors Degree in Psychology and Philosophy and Bachelor of Laws Degree from the University of Ghana and the Professional Law Certificate from the Ghana School of Law.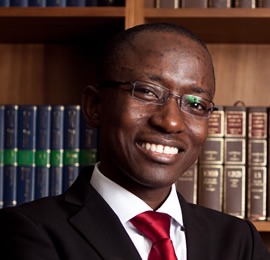 5 Nancy Amartefio
Lawyer Nancy is a very respected and tenacious litigator, she has practice experience at all levels of the courts system in Ghana. Her transaction experience has also seen her conducting due diligence on targeted entities for a variety of purposes including mergers and acquisitions and initial public offer on the Ghana Stock Exchange. She was a pivotal force involved in lending transactions both on the side of borrowers and lenders in sums in excess of US$1.5 billion, where she particularly ensured the reviewing, drafting and perfecting transaction documents and following through the satisfaction of conditions precedent and subsequent to financial closing. Nancy's past membership of public boards and commissions in the security services and extractive industry has given her deep insight into the workings of the public service.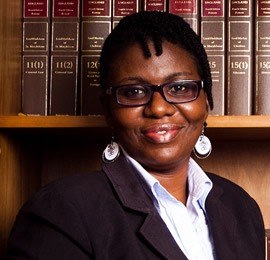 6 Edith Akiwumi
She In her years of practice with the firm, Edith has assisted our internationally diverse clientele navigate complex and challenging issues in the areas of corporate and commercial law. Her other areas of expertise are employment and labour, human rights, litigation, family law, probate and succession, intellectual property, energy and property. She has participated in domestic and international negotiations, mergers and acquisitions, arbitrations and mediations, some involving several millions of United States dollars. Having served for several years on the board of the Ghana Revenue Authority, she has gained useful and invaluable first-hand insight into Ghanaian tax administration and its operational aspects. Edith also has experience in corporate governance.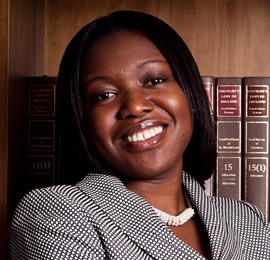 Content created and supplied by: MrsBabie (via Opera News )