The finance ministry is expected to close investors engagement on the 5 Billion Eurobon today.
Recently, Governmen thas been engaging investor institutions to virtual platforms on some expected issues.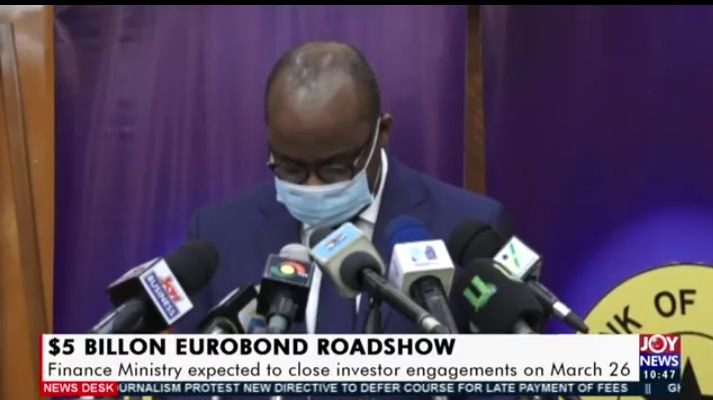 One of the dead issues that has been expressed by the investors at the Roadshow.
Below are details on this report.
The virtual meeting which began on some days has seen Officials of the finance ministry.
Bank Of Ghana has briefed this investors on the economy, the banking sector and some policy measures in the 2021 budget.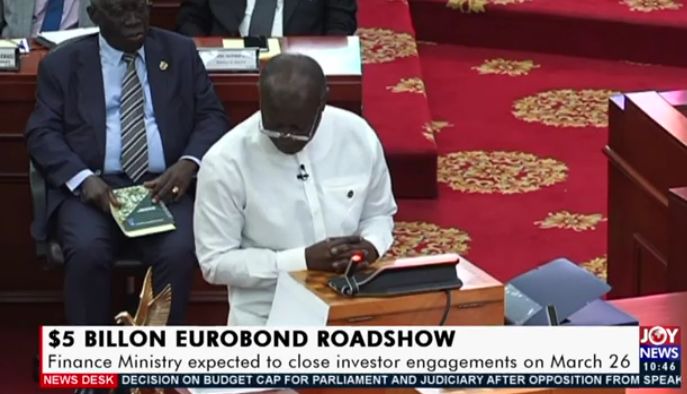 "These institutional investors are drawn from Europe, America and some Africa countries. Some of these issues would have dominated discussion by investors".
"Government fiscal policies especially when it come to revenue, have raised issues about rising unperforming loans and all that could threaten the stability of the banking sector, issues revolving or surrounding the fairly balanced Parliament could have impact in agreement".
Bank of Ghana government financing body has recently highlighted issues involving blacklisting.
However some market watches have also raised issues concerning the expected interest and the cost of raising 5 Billion dollar Eurobon.
"This is because Ghana's ability to pay this on time is said to be under threaten, following the external at the stock because we are not rising up our revenue to finance this debt but as the time the world Bank has also raised issues with our rising external debt everyone will be looking forward to the expected interest rate to be paid on this Eurobond.
Funds could raised to finance the budget deficit but some project outline or stated in this year's budget must be considered.
Content created and supplied by: KingdomV (via Opera News )