1. Always Use Improve Certified Seeds:
Use improved seeds ( do not recycle seeds from your own farm. Always buy new seeds anytime you want to plant.
2. Method Of Land Preparation:
Zero/ minimum tillage ( do not burn and avoid excessive use of heavy machinery).
3. Seed Selection:
Do seed selection if possible ( to ensure seeds have uniform size for good seed vigour and equal growth size)
4. Planting Distance:
40CM × 80CM ( two seeds per hole ) 25CM × 75CM ( one seed per hole ) or any recommended planting distance.
5. 1st Fertilizer Application:
On or before the 10th day after planting ( not later than 10 days after planting )
6. Type Of Fertilizer To Use:
Any recommended fertilizer
7. Application Rate:
1 - 2 bags / acre ( 50KG ) based on soil fertility status or variety.
8. Micro Nutrient Application:
Apply a micro nutrient fertilizer at 3rd and 4th week after planting.
9. 2nd Fertilizer Application:
On or at 25 - 35 days after planting ( not later than 35 days after planting )
10. Weed Control:
Chemical/ Manual
11. Type Of Chemical:
Any approved selective herbicide for maize
12. Stage Of Weed Control:
3 - 5 leaf stage of weed ( always remember to do early weed control ) to get good result days after planting.
13. Harvest Early:
Do not allow crops to over dry on the field ( infestation can start from the field )
14: storage:
Dry, shell and store your maize using any recommended method or chemical.
15. Incorporate Straw Into Soil:
Do not burn maize straw after harvesting. Because the maize straw will enhance good soil organic matter content.
16. Planing To Plant:
Plan to plant so that reproductive phase of the crop coincides with at least 21 days to ensure maximum soil moisture after tasseling.
17. Inputs:
If possible get your fertilizers ready before you plant for fertilizer application.
Picture is for illustrative purpose: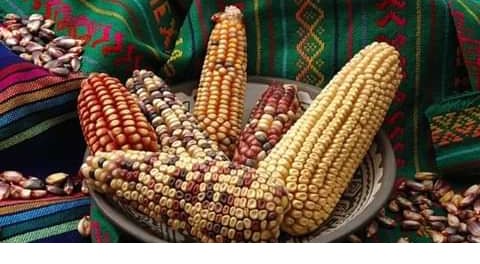 Content created and supplied by: AyamKodjoFlick (via Opera News )