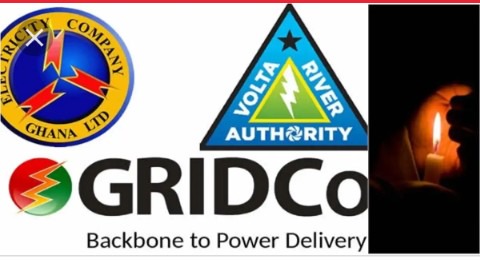 The Ghana Grid Company ( GRIDCo ) has requested the Electricity Company of Ghana Limited ( ECG ) to interrupt power supply from Thursday 18th March, 2021 to Monday, 21st March 2021.
The request is to enable Ghana Grid Company undertake repair works on their transformer that supplies power to both Volta and Oti Region through the 69 Kilo Volt transformer line from the Asiekpe Bulk supply point.
In view of this exercise, the Ghana Grid Company power will be interrupted to the following areas according to the schedule below.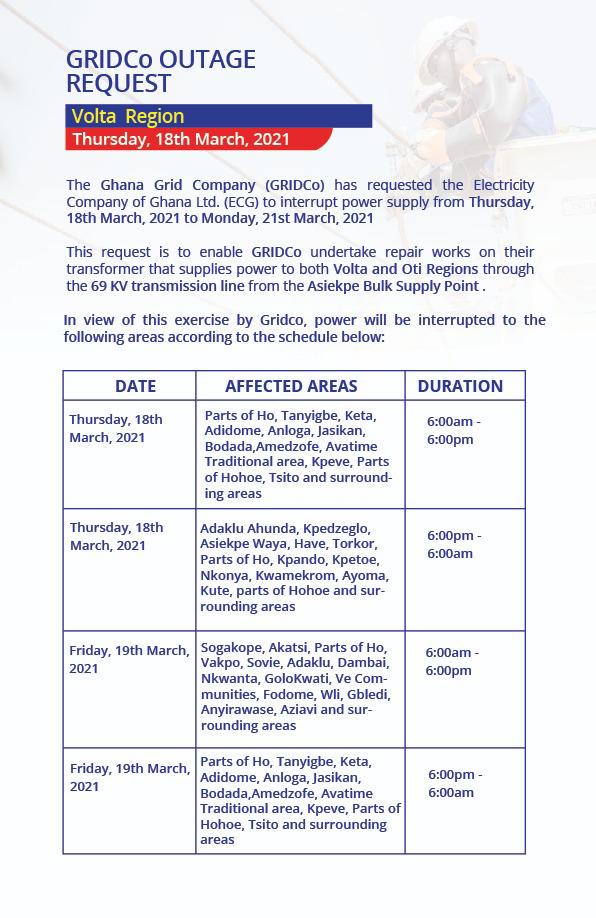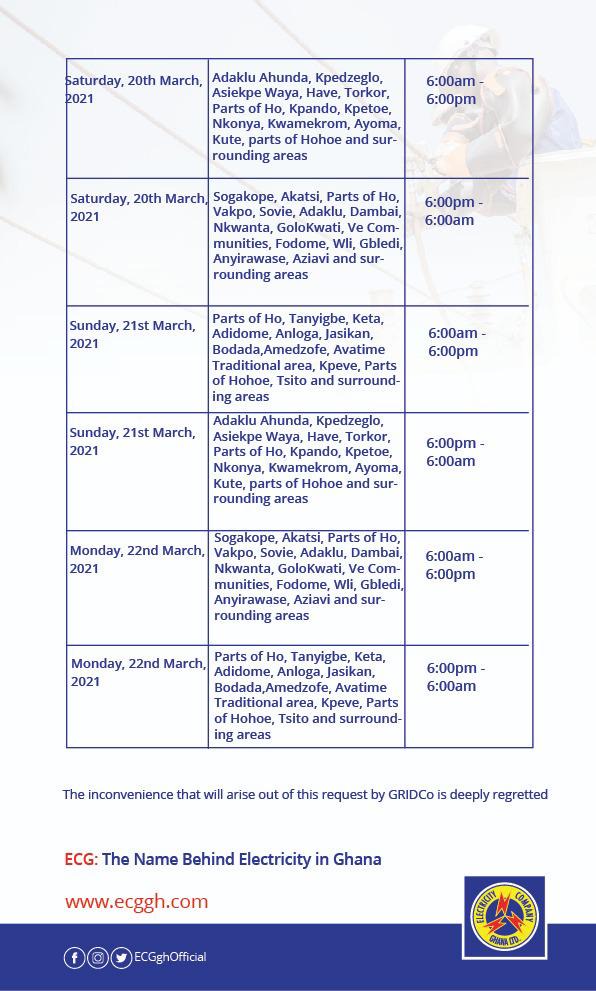 Overview Of Gridco
Ghana Grid company is an electricity transmission company in Ghana. GRIDCo was incorporated on December 15, 2006 as a private limited liability company and started operations in 2008 following the transfer of the core staff and power transmission assets from Volta River Authority with a mandate to ensure the provision of transparent, non discriminatory and open access to the transmission grid for all the participants in the power market particularly, power generators and bulk consumers.
In the nutshell, there will be interruption in power supply in Volta and Oti Region.
Kindly share to others to be aware.
Content created and supplied by: AyamKodjoFlick (via Opera News )