BigBodwin Martey is a blessed man. His Websoft Solutions clients ranges from Prudential Bank, Best Point Savings and Loans, Roverman Productions, Stanbic Bank, Exim Bank, just to name a few.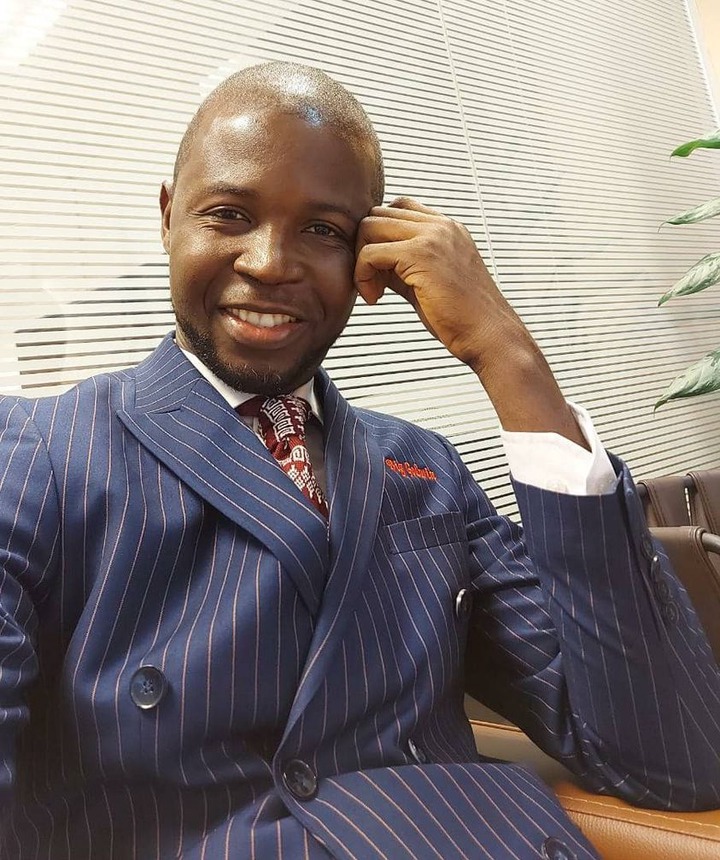 After going through hard times in life, he has made it and can afford the luxuries that money can buy. Its easier for many Ghanaians to criticize every blessed man and associate them with juju or corruption but hearing his story is inspiring, as it should encourage everyone that, after the hustle, the showers of blessings will come as well.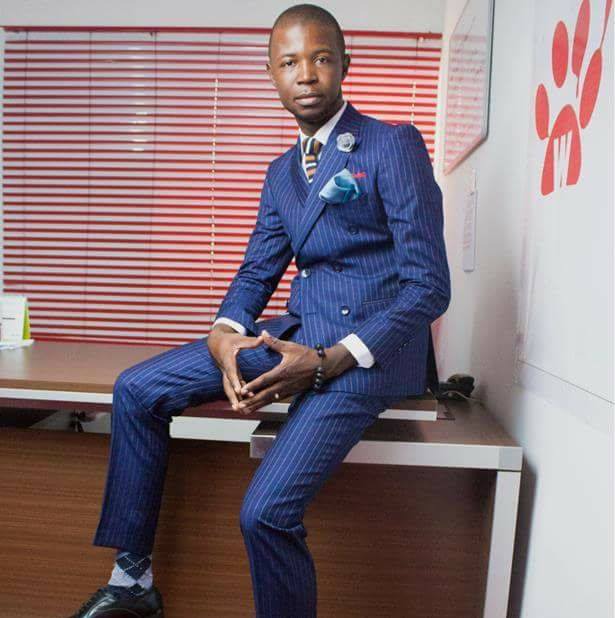 Its a long post, but worth reading:BigGodwin Martey in a Facebook post wrote that:
A SMART BUSINESS IDEA FOR YOU. (Long read but worth your time)
13 years ago in Koforidua, I had just moved to Ghana. I had nothing, no money, I was broke, hungry, busted, but I also had some few things that I had identified and could confidently boast of as great tools with the propensity to change my world - my smart brain to identify opportunities, my strong drive to move into action, and my love for Faith in God and Prayer, these were my strengths, and I was confident that they will see me through; with time.
I had gotten the opportunity to start lecturing in Koforidua Technical University, but at the time, it was without pay because I had to get employed and appointed by Government after a long due process, so I was working for free pending when there was going to be a published vacancy so I can then apply. The reasoning was that, since I am already in there, it should be easier to get me formally employed, because my works and commitment had been phenomenal and a blessing to the school, so, in many ways I had already been vetted and tested by my free services.
But there was a problem, commuting myself to the school from Kenkey Factory and back everyday was cost for me, and also I needed money to sort out some basic necessities. My uncle I stayed with was very generous and did treat me well, but I needed more than I was getting, so I figured out that I had to look for a problem that I can solve and get paid for it.
Our mind is like a parachute, if it is not open, it never works. Immediately I decided to start looking for opportunities, my mind was set on a sail to journey around and find something worthwhile that I could do to help myself get ahead financially - and oh, I did find one.
I realised that, most people who lived in Kenkey Factory were in gated homes, more like detached homes in a large estate, and many of them had cars. But most of them have to usually go and park the car at a washing bay for many hours just to get it cleaned and ready for either church on Sunday or work on Monday. This was alot of wasted hours for many residents, as you are most likely to meet a queue at the washing bay no matter what time you went there on a weekend.
So I asked myself, "why don't I visit these people in their homes on Saturday and Sunday early mornings to wash their cars for them so they could have a clean car ready for their wedding and funeral occasions on Saturday and for Church on Sunday?" They are likely to prefer if the cars could be washed for them at home so they will not have to go and sit in a washing bay for long, wasting productive hours, and especially when I also charged less than what the washing bay charged them?
It sounded great, I had a bicycle then, so I rode to homes and pitched the idea to them, gathering intelligence and feedback from them as to whether they would have loved to get their cars washed at the comfort of their homes. Feedback was 85% positive as long as quality cleaning was guaranteed.
So I found a 25 litre jerrycan at home, bought napkins, detergent and sponges. Packed them in a small bag, filled the gallon with water, and tied everything behind the bicycle, then rode from house to house, when I showed up, they often asked what am I there for? And I would say, "I am a Mobile Car Washer, I wash and clean your car so immaculately that you won't consider a washing bay any longer except you wanted to blow your engine or underneath your car with their sprayer."
Many of them were excited and gave me the opportunity, I charged 20% less than washing bay prices. It was exciting ooo guys, I started seeing money lol, eventhough it was small.
In about 4 weeks later, the calls were then coming so much from many of them, some would call and say they have to travel early at dawn for funeral so if I could come like 5am and wash for them, so I charged alittle more and they agreed. In about 2 months later, I couldnt meet demand, I found young boys in the neighbourhood wasting away doing nothing, just roaming, all they do is play football every weekend morning, and after they are done they trek home hungry. I gathered 4 of them, gave them purpose, trained them that we are mobile car washers, went to bordey yam market to buy more bicycles. So we were moving into the homes and doing the work, I paid them on commission, you earned per car you washed.
The thing was getting bigger, I started saving, I went to the then Merchant Bank and met a Manager there called Rudolph, told him I want to own a car wash, and need a loan, he said they dont give loan to startups. Well I registered the business (which later became WashSoft Solutions) and opened an account and started depositing the moneys into it.
In about 7 months, I had made enough money which I then used to rent a beautiful office at SSNIT Office Complex where I then set up Websoft Solutions (Which I had started from home with one borrowed PC, it later had its hard disk crashed and the owner caused my arrest, I slept overnight in cells at Koforidua Central Police Station because the PC owner, a friendwho had borrowed me the PC, insisted I pay for the hard disc or get detained, story for another day).
The Websoft began to grow faster than the car wash (WashSoft) thing, and I realised that as a newbie entrepreneur I couldnt manage two new startups at the same time, so I had to give up one. I called all my boys and told them I wanted to move into I.T fully, so I asked them if they can handle the business themselves? They all said no that they wont be able to manage and deliver it themselves, that time too, I didnt know anyone I could appoint to manage it.
I rode my bicycle to all my customers and told them about the new plan, they were disappointed but wished me well. That was the end of the home car wash. I let the boys go with the bicycles as their gift for lay off.
This idea, I believe is still viable today in some Estates and vicinities. Look, at a point we were not going with the gallons again because most of them said they had tanks with water and hose, so we just went with our washing and cleaning materials, water was guaranteed.
If you are unemployed, and you live in a gated neighbourhood, try this idea. One last thing, it gave me access to meet notable people who later became relevant contacts for me on my life's journey.
# thebiggodwin
# butterflyyourworld
# violentlydisturbyourcomfortzone
Is this something you can start in your neighbourhood or is it a good idea at all?
Pls share your thoughts and share the post too.
Content created and supplied by: TommyO'Dell (via Opera News )