Interestingly, having material assets like cars, houses, sneakers, designed clothes I a great to talk about. But unfortunately, few people are able to afford this luxury and the rest live on "hand to mouth".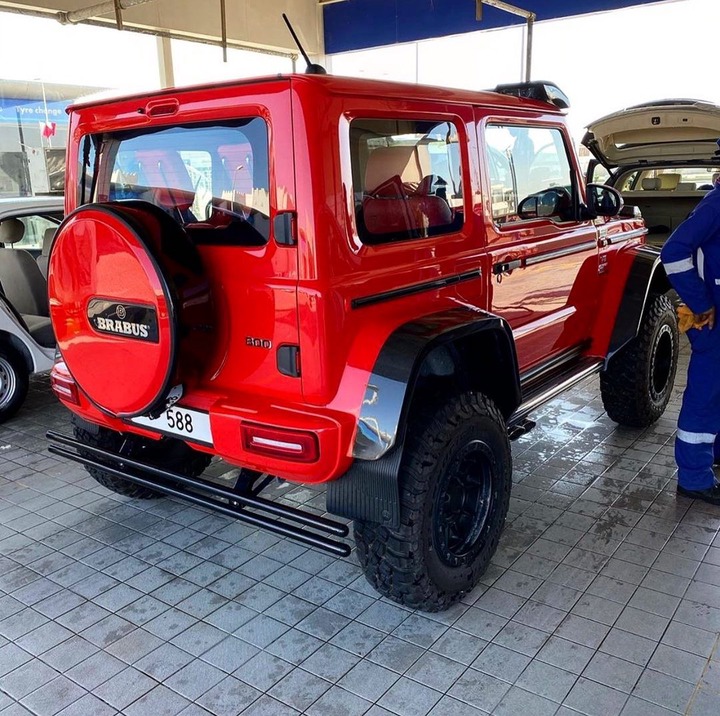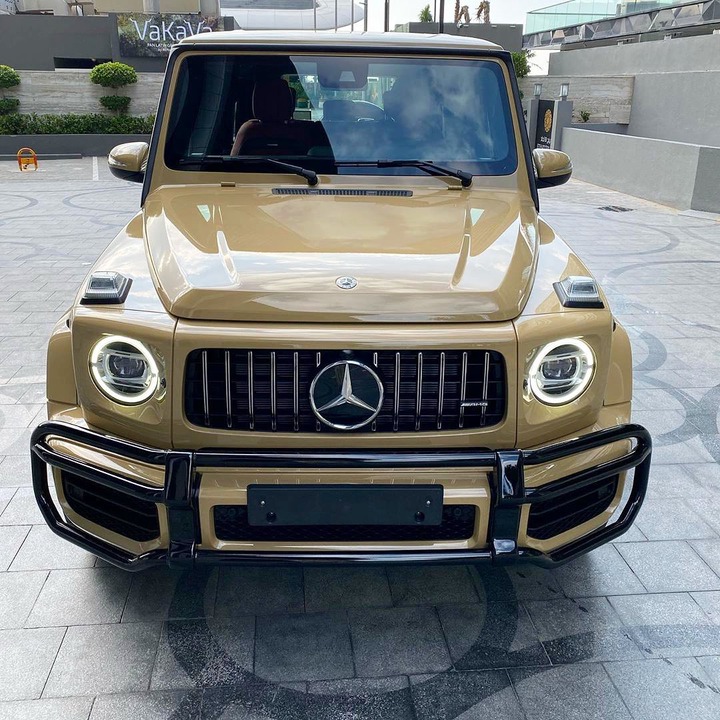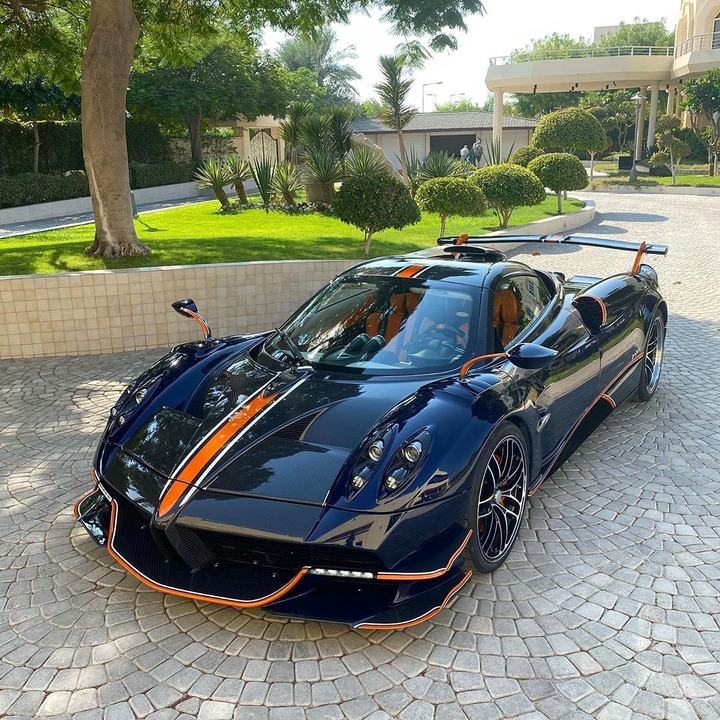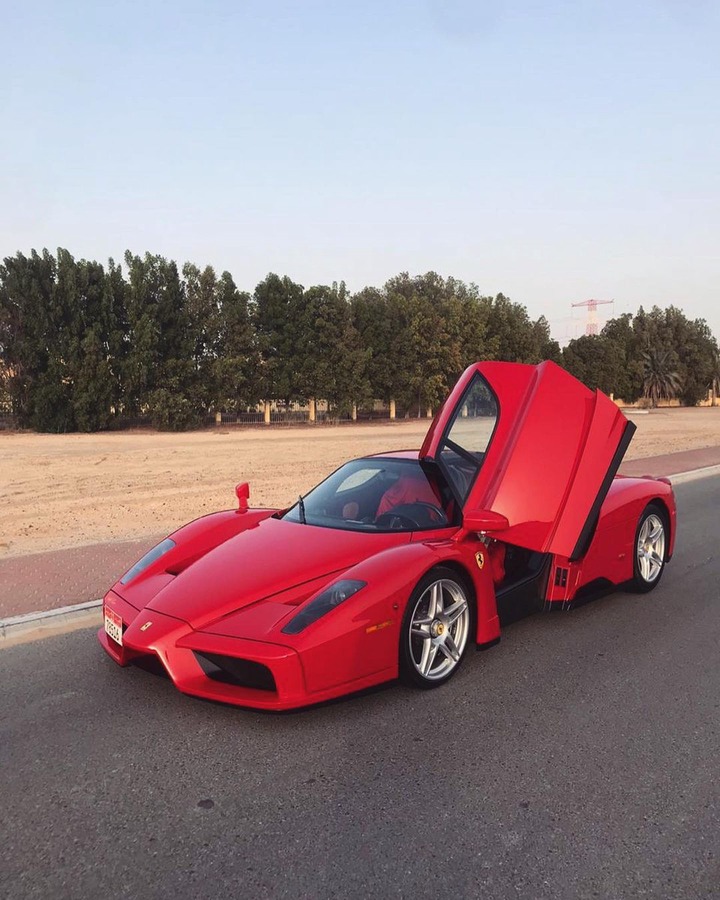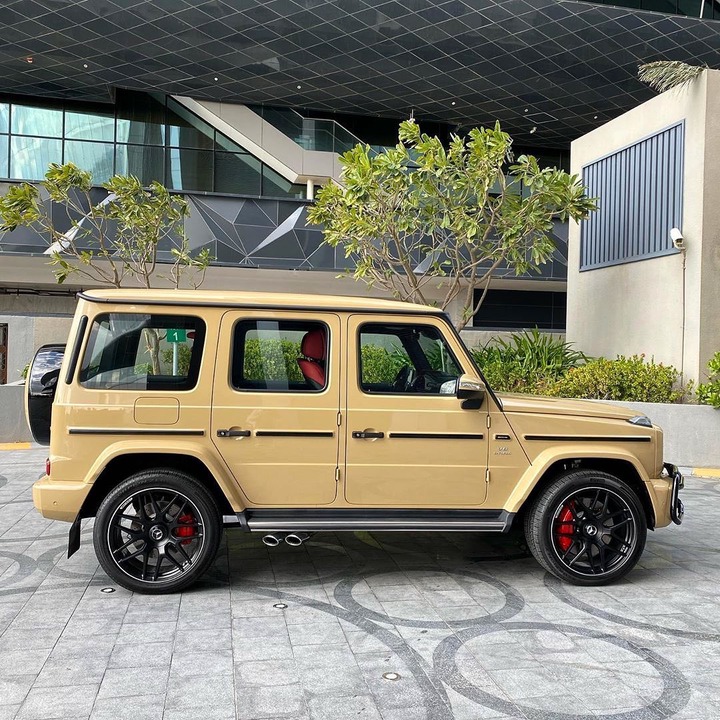 Few were born with silver spoons in their mouth whiles others had to struggle in life to make ends meet. No matter the kind of poverty you were born into, you can still defy odds by becoming the richest man in the world like that of Bill Gates, Ellon Musk, Jeff Bezos.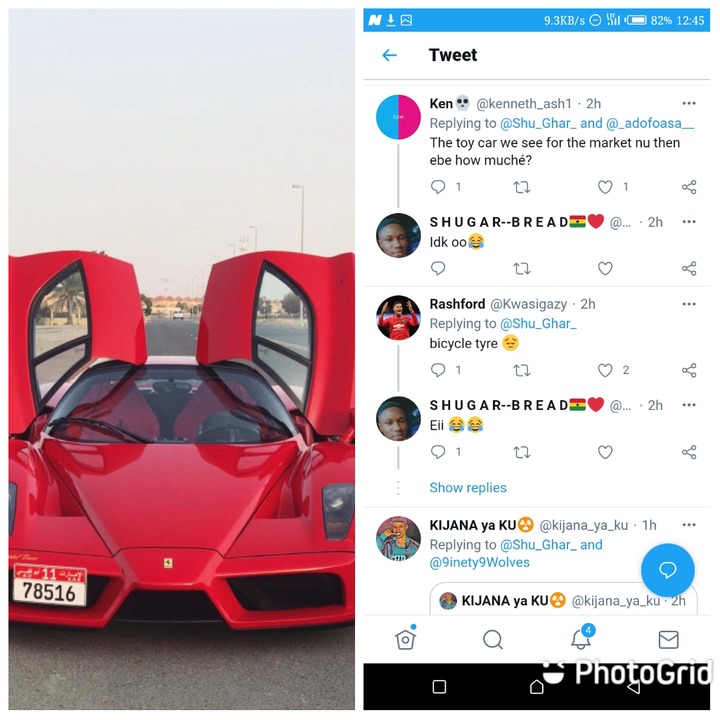 A twitter user by name SHUGAR BREAD posted on his that "WITH YOUR CURRENT BANK ACCOUNT, WHAT CAR CAN YOU AFFORD". Many expressed their feelings of been able to afford porch cars whiles others don't even know they would be able to afford a toy car.
Here are comments from people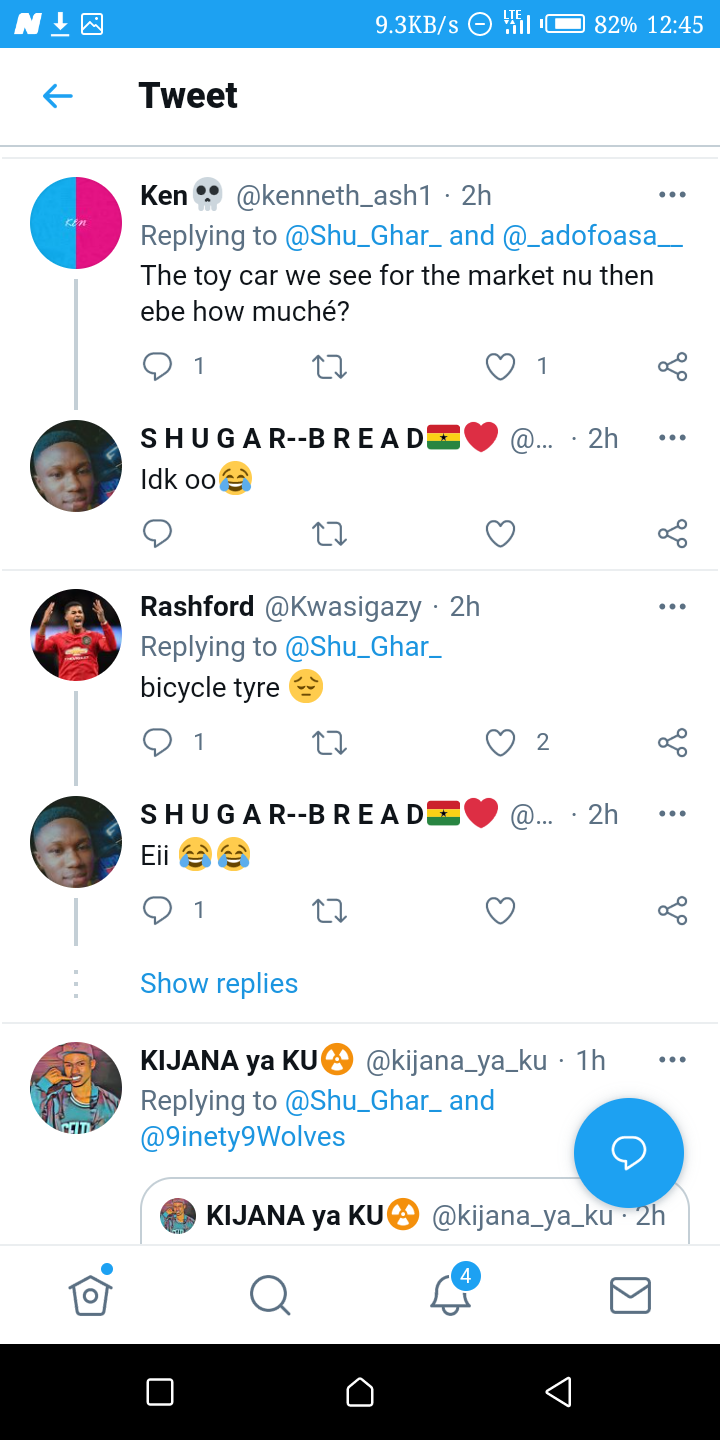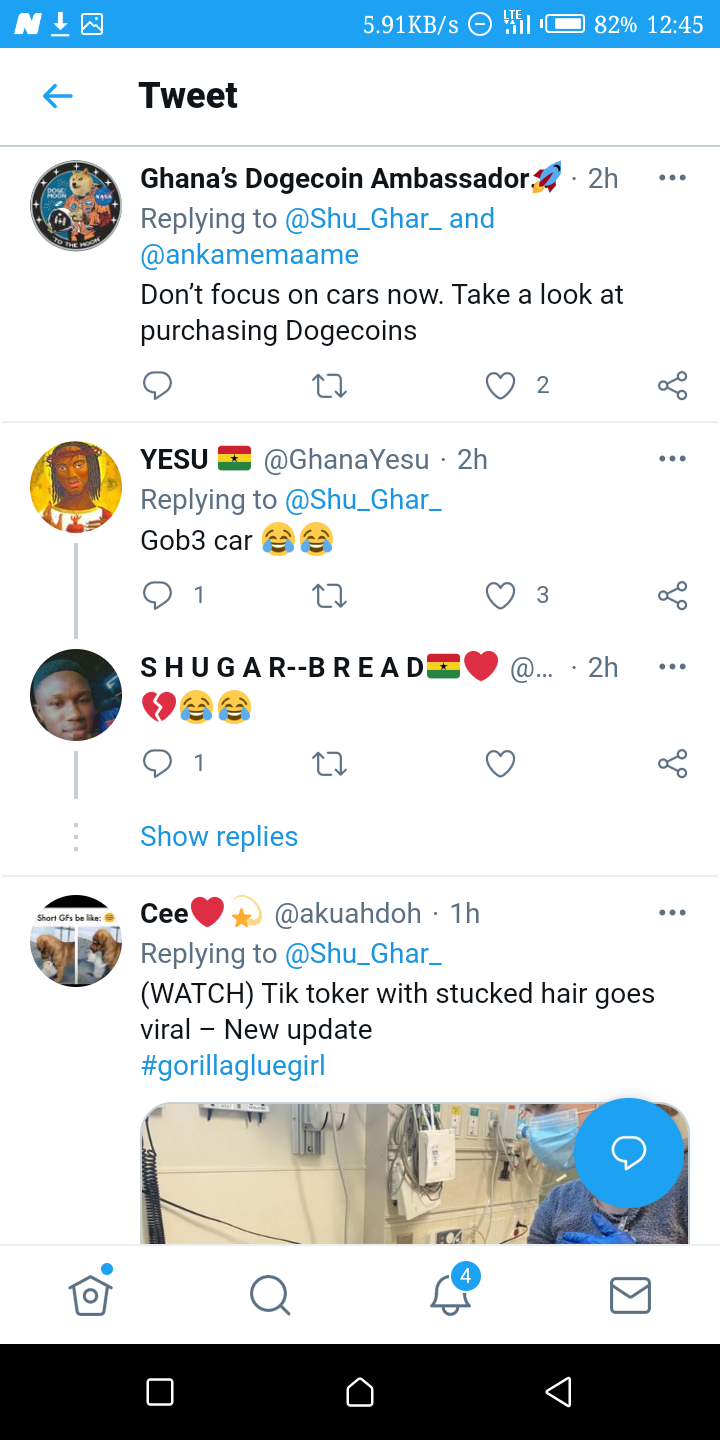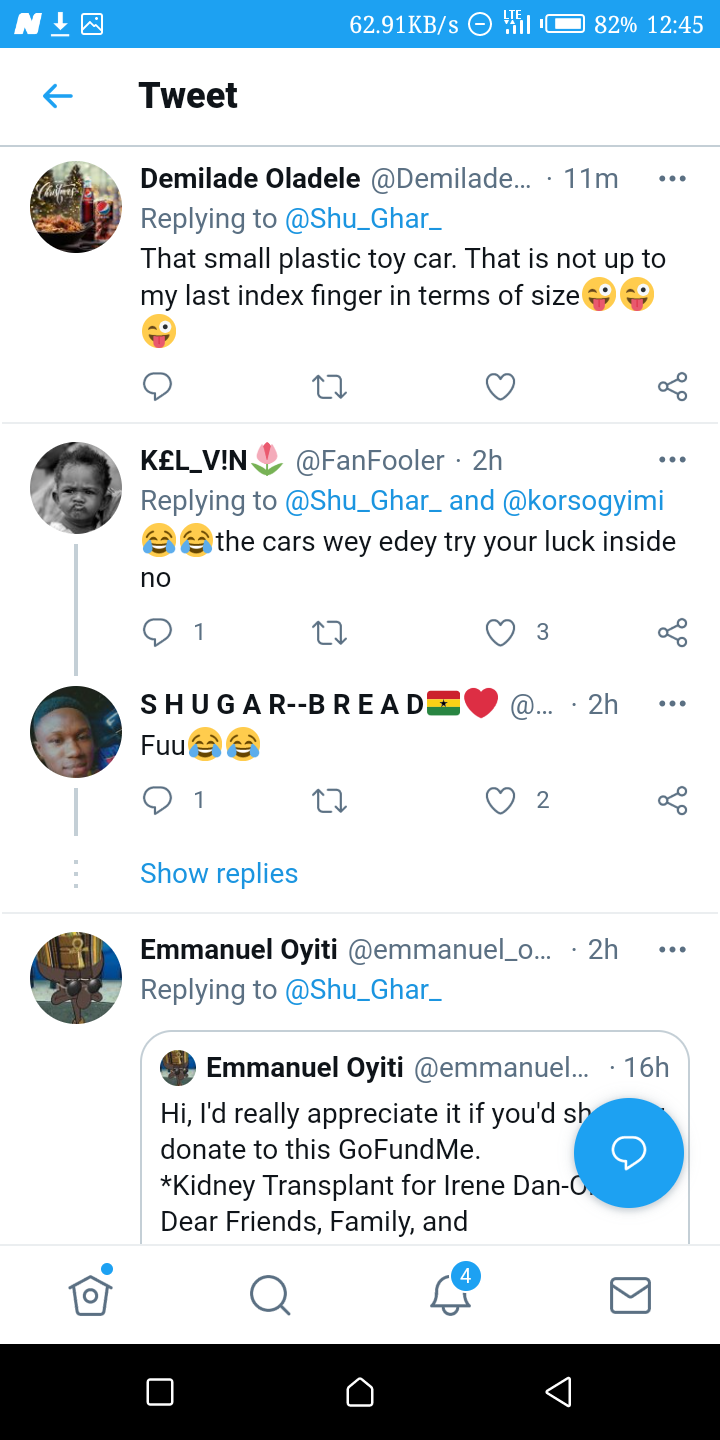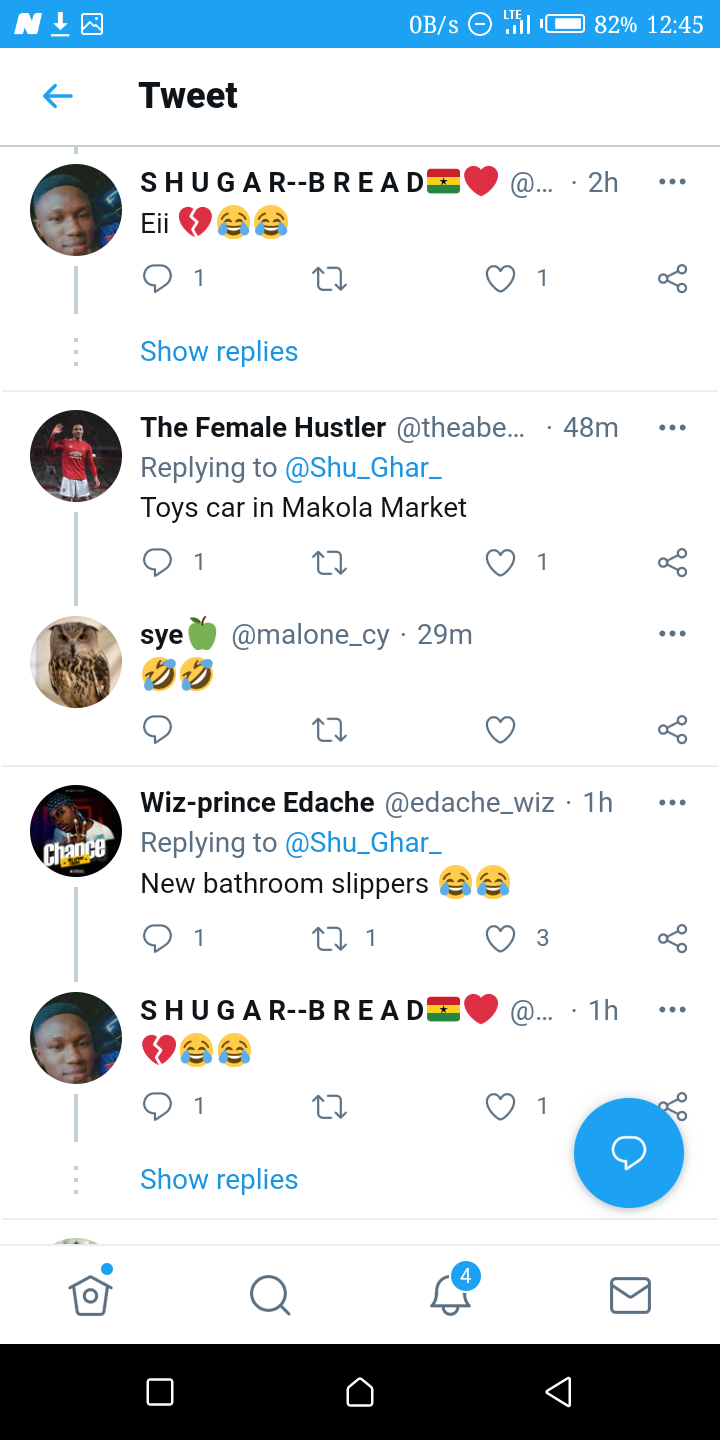 Hmmm, I guess it funny right, tap the follow button to get more of such.
Content created and supplied by: eddynewsgh (via Opera News )