I believe most people know that money doesn't grow on trees or individuals don't have money printing machine to print money for them. So where is the source of some of our leader's wealth? 
Have they gotten their wealth through good contributions to the well-being of their people or society? Is it through good or bad means, or legally acceptable but unethical?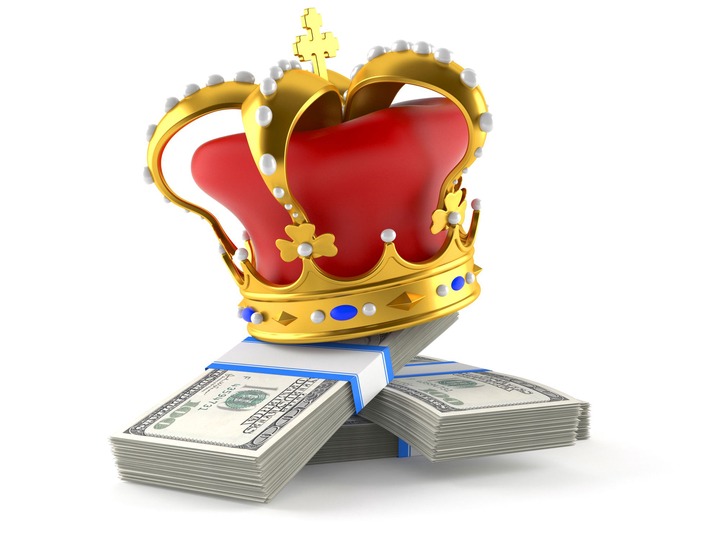 Leadership is about the betterment and empowerment of the people the leader leads. 
So a leader's wealth should as well come from the people by making them better than we came to meet. 
Unfortunately this is the exception, not the norm in many places. We have leaders who take advantage of the people and exploit their vulnerabilities or weaknesses in the system for their gain. Some of these leaders do so legally but unethical and immorally.  
The result is that the fortunes of such leaders change in short while, but alas, the people are the same. No betterment of the people's well-being nor empowerment of them to take their destiny into their hands, rather than leave it to chance, evolution, unforseen forces and wishful thinking or prayer. 
Let me show, how some of these leaders use laws and regulations to get wealth for themselves. 
Let me give simple examples to illustrate my points. In Ghana, it's very easy and simple for individuals to come together to pool resources or funds or capital for a noble cause they believe are in the public or good interest of the group as whole. We see that in trade unions, various affliated groups, faith-based organizations, so-called welfare or social intervention associations, joint cooperatives, joint actions movements etc. However, how the dividends, profits or benefits of these joint actions or funds are distributed or shared among the supposedly stakeholders who have equal stake by way of contributions or nonfinancial support are skewed in favour of the few. The champions or vociferous members of these joint actions or movements who eventually become the leaders, set, adopt and adapt rules, practices and norms which stand against the equitable and fair sharing of the profits or benefits to everyone alike. They do so on the blind and ignorance of the masses. They use their resources, tools, tactics, market power, sweet persuasions, convincing words and communication skills to their advantage to sell to the people the dream of a better tommorow for everyone but in reality for themselves. 
Watch them in our society. They move up in positions and extend their rule in time and power. Once they move away, their friends, close associates and cliche members fight to occupy these exceptional positions. Take the constitution or rule book of these joint-action movements or joint-funded associations and your guess will be as good as mine. Who are these formal or informal laws set in favour?
Over the course of time, the leaders of such collective movement groups, have their fortunes change but the average person is saddled with more debts and walhalla. They would have been better without joint-action movements which had promised them good welfare and generous benefits for all. Their economic power or money was given away in return for collective and equitable sharing of benefits, but they had none. 
What can they do now? I am afraid to give the answer to everyone, because people's specific situation may not fit my discription. Ask about the rules governing your specific association or group. How are leaders chosen and by whom, what are their benefits? 
Some of the benefits are hidden in administrative expenses which are legally acceptable, but may be unethical or immoral. Remember in business, operating expenses are a creation of the specific firm. They may be good and bad ones as well. This is one of the reasons laws on procurement were passed or have been passed in many countries around the world. You can procure goods and services for your firm or organization and become rich from such allowable and acceptable expenses or expenditure. 
I am not advocating that leaders should not be incentivised or motivated to do their work, but against the disproportionate creation of incentives structure which in some cases are over and unethical or immoral with no direct consequences on performance or result for the people. Some of these leaders' actions are against the general well-being of the people and their association or organization as group or whole. They hardly think about the good of their people or institution they lead. Some of them have been there for some time, but hardly any real change in the fortunes of their people and organization. 
The natural and cyclically changes in the people or organization are as a result of normal and natural causes and outside forces, not the result or product of good leadership. For example, if members of union or group increase their contributions or their number, more funds will accrue to the coffers of the group. So group members can get access to more loans. We get more funds to invest to get more return. That has nothing to do with the quality of leadership decisions and actions. It's not like they took a decision to decrease their administrative expenses and executive allowances, which resulted in more income or funds for investment. It's also not about efficiency in operations or management, be it productive efficiency or allocative efficiency. It's doing the same old things, not any meaningful innovation or practice is causing the changes in quantum of loans for people.
I know in some rare cases, where some leaders are under motivated or incentivised to do their work. This also needs to change for the the appropriate incentive. On whole many executive incentives are disproportianate, unfair and also not tied to any performance metric or standard, just associated with the position. There are no targets set for leaders to hold them accountable to. Just the position and incentives and the leaders always find ways to increase the two.
On one hand, I put the blame entirely on leaders for not empowering their people nor seeking the betterment of them, however the people are also blamable. Why are we not good people who want the greater good of our society or organization? Leaders are microcosm of the macrocosm. They are chosen from and within the people. They are not from another planet, but from within us. Why is it that once you choose one of us to be a leader, he decides to take advantage of others? Is it because we don't choose right or we are all the same waiting for our turn?
I find it difficult to understand, people talk and think well, but give them position and they are different.  As leadership and business coach, somewhere I understand, that power corrupts and is the most fragrance of all. Absolute power corrupts absolutely. Power has our greatest need in life, which is value and honour (or prestige) given by others or society. Also, we use it abusively to get wealth ,another powerful and great incentive for humans. 
Let's lead well to create wealth for everyone, not just ourselves. Let's share and decentralized power to avoid its concentration at the top to avoid its abuses. Let's rewrite the rules to get the right ones that serve everyone's interest equally. Let's have proper checks and balances for power and sharing wealth.
Content created and supplied by: ProfDan (via Opera News )