Before you proceed with this article kindly follow me by clicking on the follow option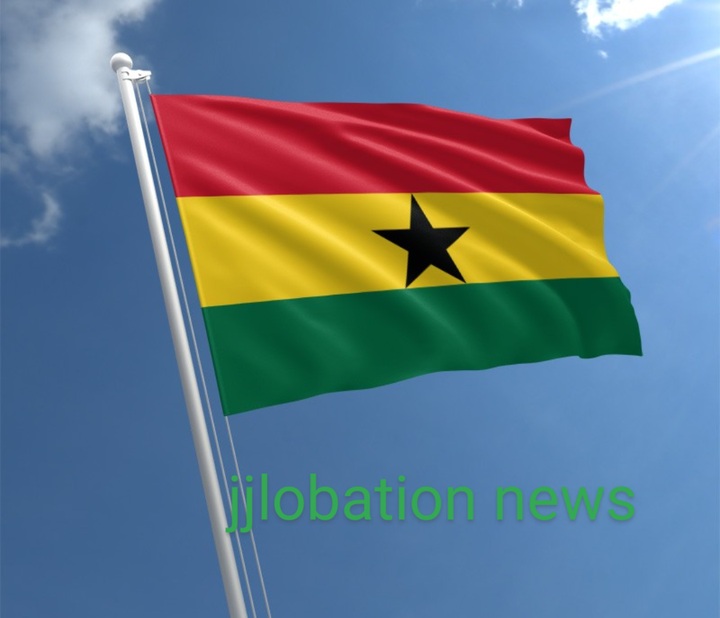 Ghana, after gaining its independence has made some few strides on her own by celebrating her citizens who fought during and after the colonial era and so therefore, needs recognition for the future generation to be able to know what transpired and how it all happened.
The introduction of the national symbols such as the National Flag and coat of arms characterized what the country Ghana is made up with.
THE NATIONAL FLAG
The national flag is one of the important symbols of Ghana created by Mrs Theodosia Okoh. The significance of the various colors in the flag embodies as far as the creation of the national flag of Ghana is concerned.
The national flag is created by Mrs Theodosia Okoh, which is made up of three main colors; red, yellow and green, arranged horizontally with a black star in the middle.
THE SIGNIFICANCE OF COLORS IN THE NATIONAL FLAG OF GHANA
1. The red color represents the Ghanaians who fought and shed their blood for the independence struggle of the country.
2. The yellow color stands for the rich mineral resources of the country. These include gold, diamond, bauxite and manganese.
3. The green color symbolizes the agricultural wealth of the country which include, forests, cocoa, timber, food crops, coffee and others.
4. And finally, the black star in the middle of the flag symbolizes the hope and aspirations of all Africans.
The above representations shows the importance of the colors in the national flag of Ghana.
Thank you for reading my article just complete this by liking and commenting on it below
Content created and supplied by: jjlobationisamaestro (via Opera News )