Yesterday I played the TikTok app because of sleepless and found this interesting but a little bit scary story. It made me cannot sleep more. Now I'm going to share with you.
Samantha Hartseo, who is a New Yorker, rented a new apartment recently. But after it, there happened a weird thing.
Her room's windows were locked very well but she still felt cold and blew cold wind from her bathroom.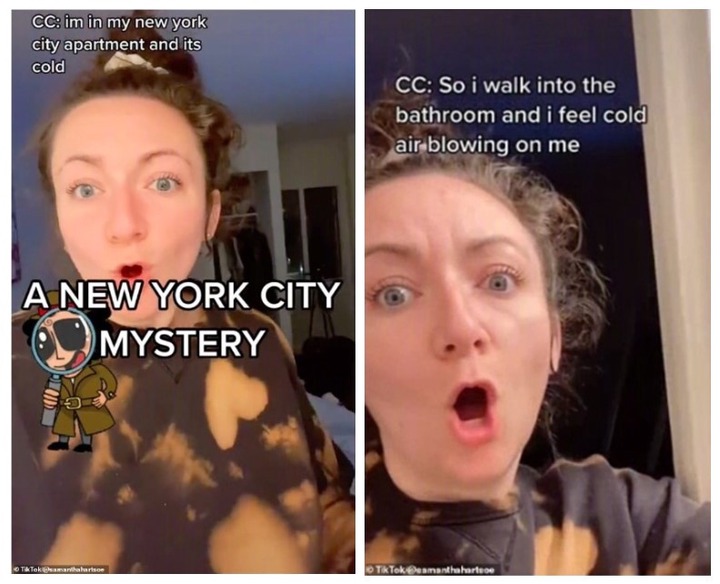 The bathroom only had one vent, but nothing come out of there. And she guessed maybe the cold wind was from a lock hole, so Samantha used something to block the hole.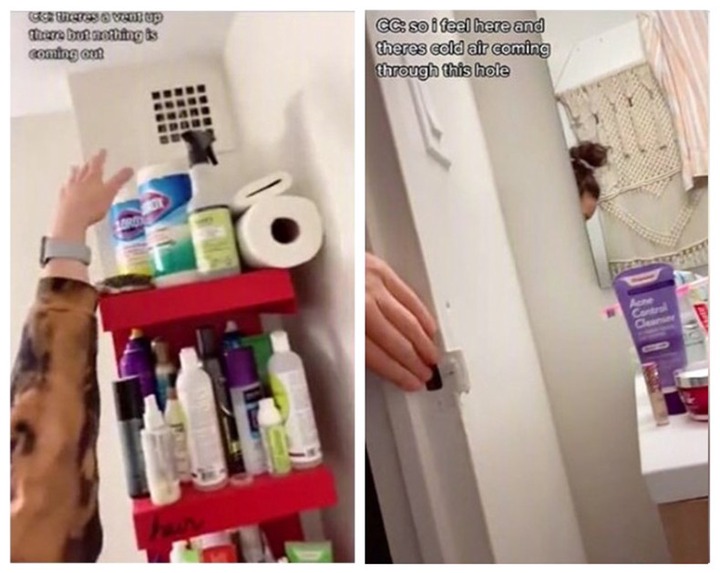 After detail checking, everything should be back to normal, right?
NOOOOO!
Samantha still felt air blowing when standing in the bathroom, even her hair moved along.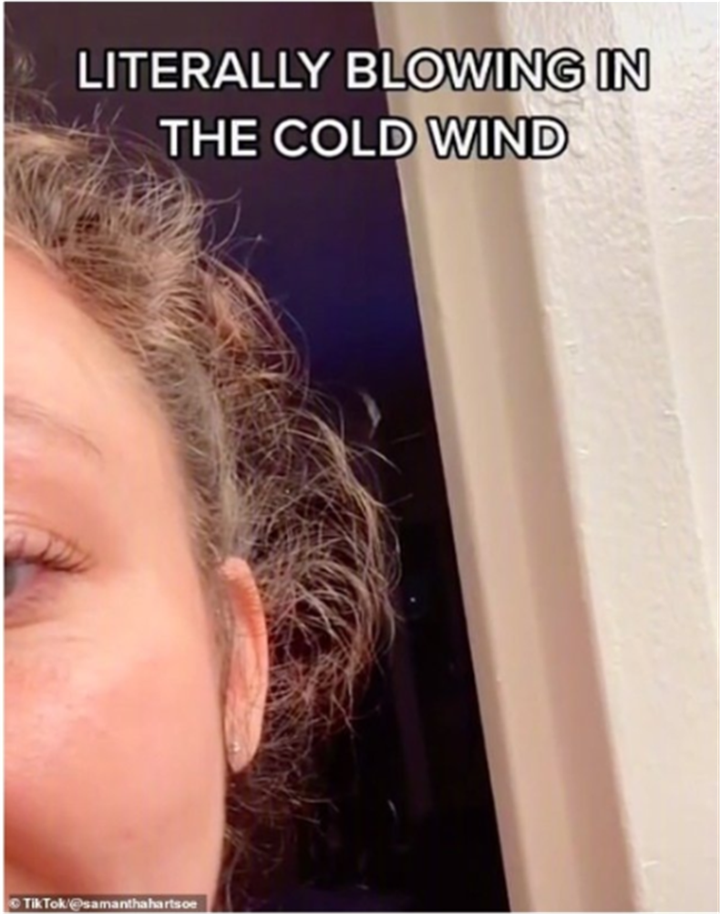 Finally, she found out that the breeze came from the mirror. So she lifted the mirror off its hanger with strong curiosity.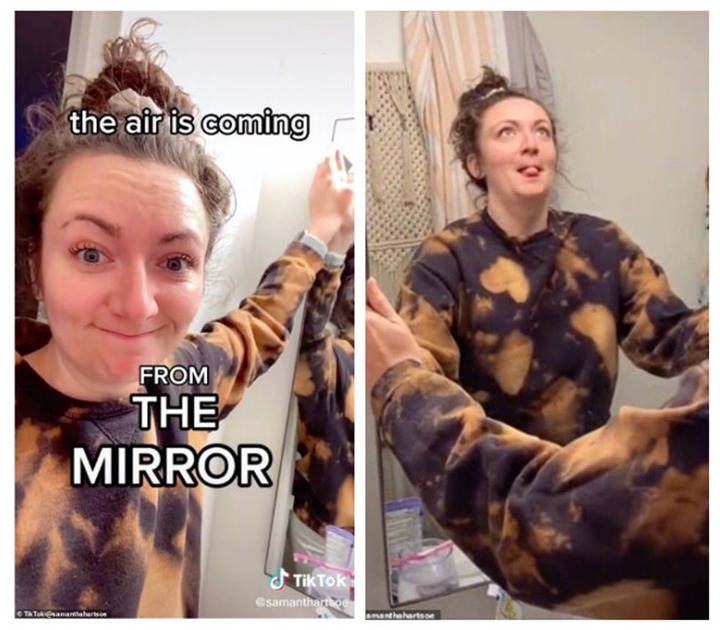 And then, she saw a big hole behind the mirror. You can see it was very dark and seem leads to another room, and the cold wind was definitely from there.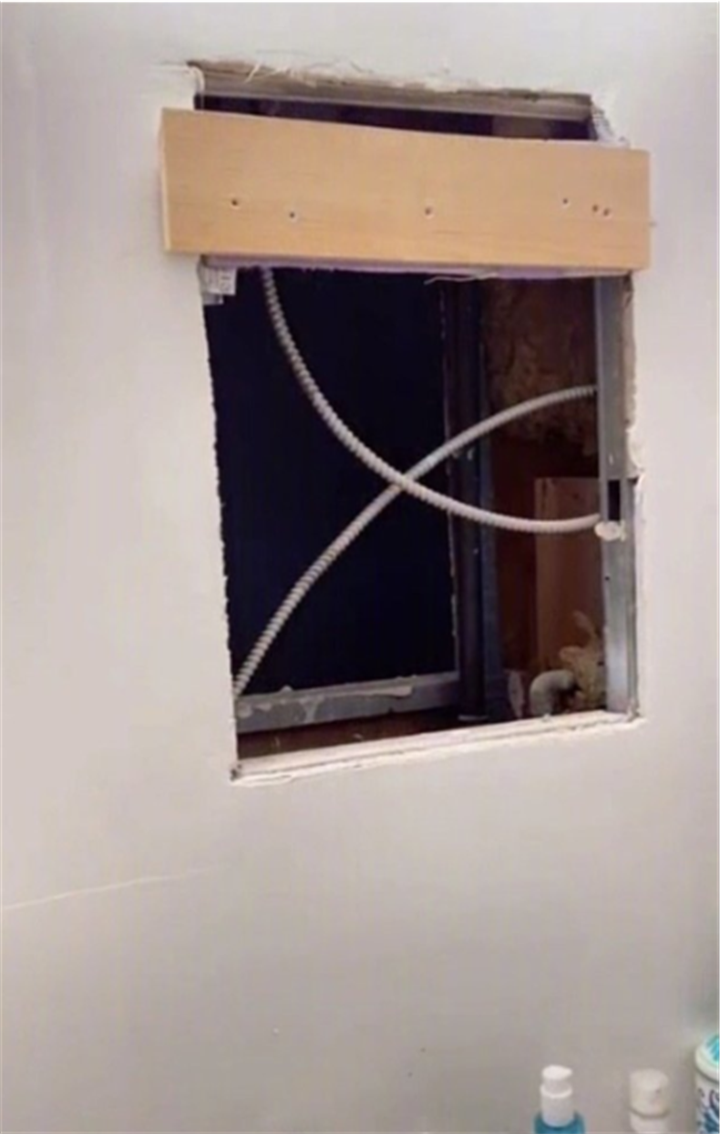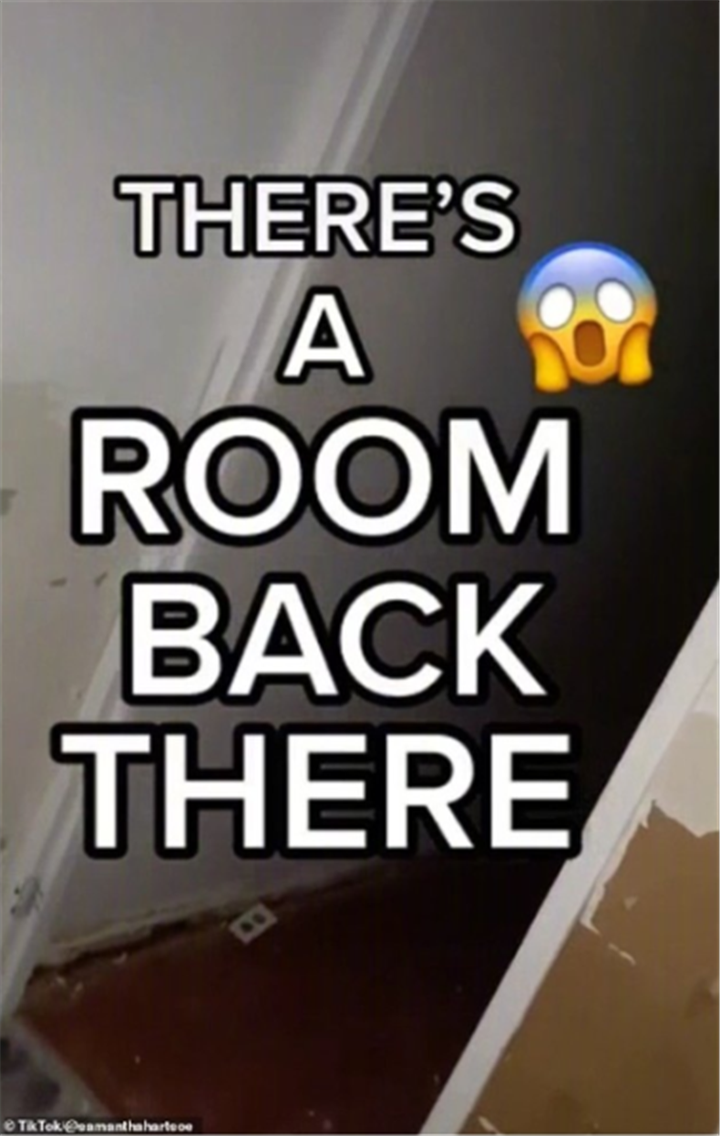 If I were her, I would have bolted right away and called the police. It reminds me of some scenes of horrible movies, but Samantha Hartseo decided to go in and explore.
She wore a face mask, fixed a flashlight on her head with a hairband and grabbed a hammer. One of her roommates stayed in her room to wait for her.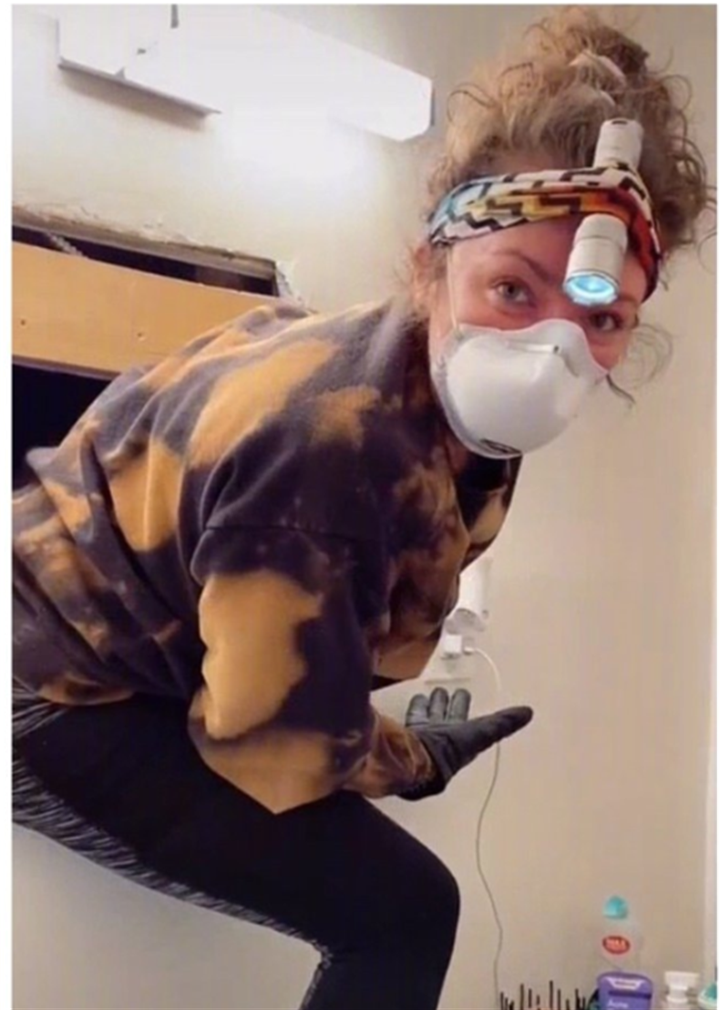 What she saw when she entered was a full three-bedroom apartment, including an old toilet, some trash bags, an empty water bottle.
"I'm not sure if it was being renovated or if it is empty. It's really old, and nobody's been in there a while. The shower-bathroom area is all piping - there's no actual bathtub or toilet. The floor, and what I think would be the kitchen, was tipped up." Samantha told the Curbed journalist.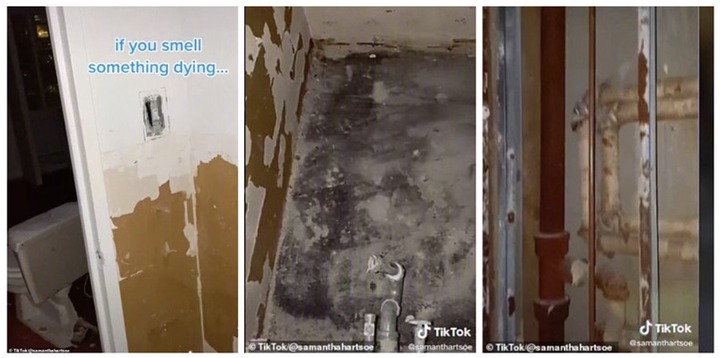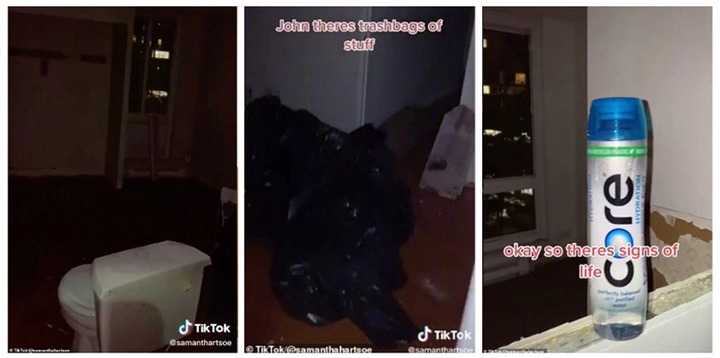 There have stairs towards the first floor, and following the stairs, Samantha found an unlocked main door, which means anyone through this main door can easily get into her apartment. This building is so complex and creepy.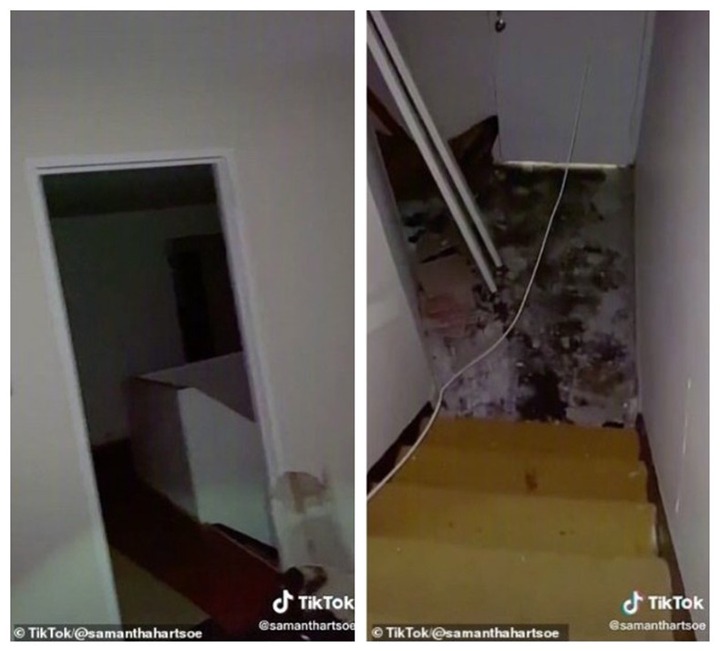 She quickly locked the door without hesitation and went back to her apartment.
"I felt better sleeping there that night than I should have any other night," she was still avoiding her bathroom as much as possible.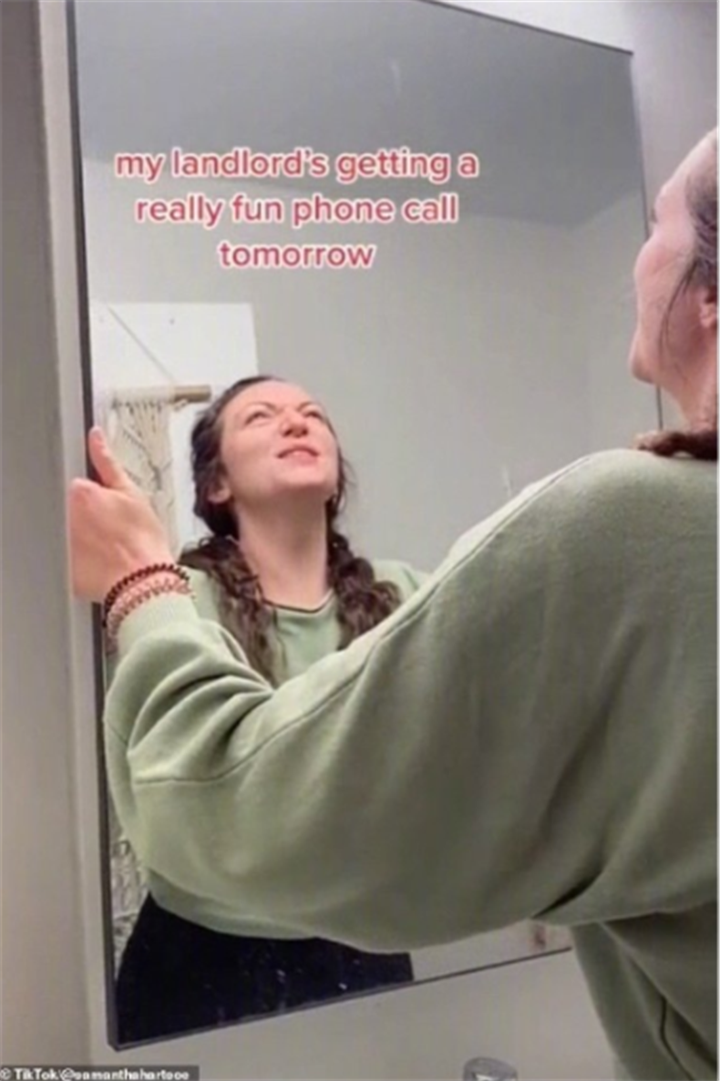 Some friends advised her to get away from the building immediately because maybe the landlord has a problem. But others said no need tell any person, and that apartment will belong to her forever.
That is the whole story, and you can also check her TikTok (@SamanthaHartseo) to watch that four-part videos.
We should check our room either, and maybe also can find a new continent.
Content created and supplied by: Dailynewstime (via Opera News )