3) Locusts: These insects does not kill you by feeding on your flesh or blood, but they are very deadly. This is because Locusts feed and destroy plants which gives us food. History reminds us of 1874 at the American Great Plains. Hunger resulting from food shortage as these locusts continue to feed on the little crops left for food resulting in death caused by food shortage.
2)Kissing Bugs: these is a parasite which feeds on human blood. This insect gets to its feeding site by breath which also means that anywhere you breath through is a target. After feeding, this insect leaves behind Chagas (very deadly).
1)Bullet Ants: These ants are less than 3inches in length. Per their name, you can guess how dangerous they can be.
A bite from these ant makes you feel as if you had been shot by a gun. The pain from these ant is very severe and sometimes leads to paralysis.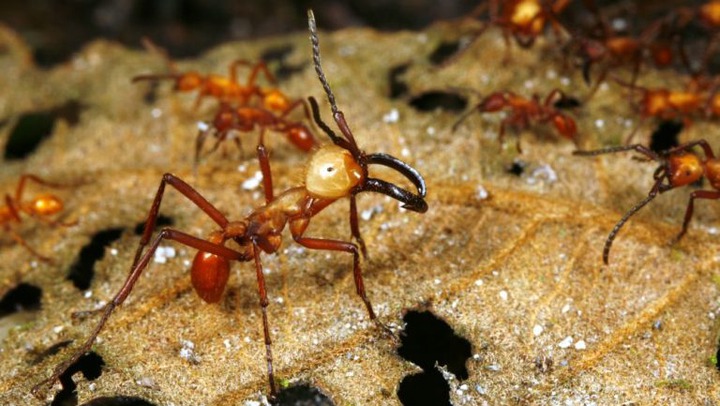 Content created and supplied by: www.thehottestmedia.ga (via Opera News )