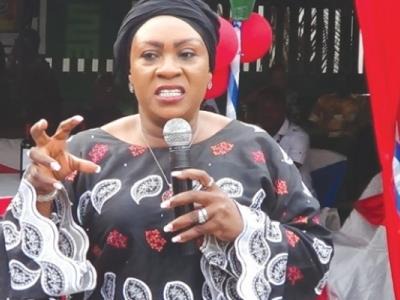 The minister designates for Fisheries, Honorable Hawa Koomson has caused a lot of stirs on social media, following how she rendered her definition on Fish farming, when she was asked in the presence of the vetting committee, during her session.
Hawa Koomson is trending every on social media, especially on twitter. When she was asked to throw light on Fish Farming, she first laughed off for a while and said, "Mr. Chairman, I will try my best". This alone, seems to show how unprepared she was.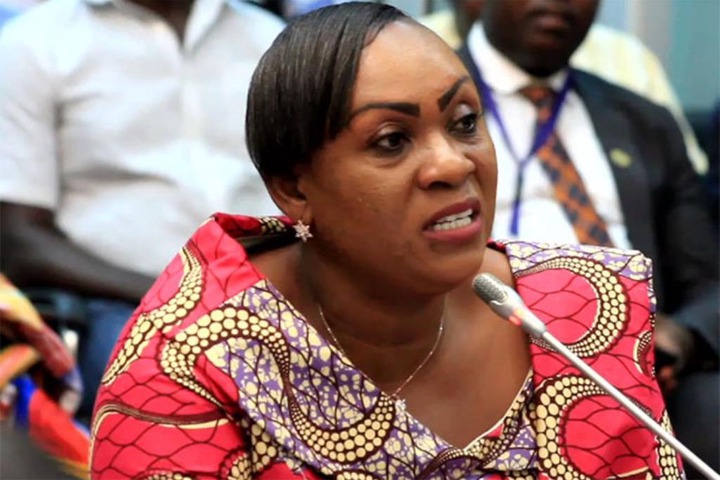 It is believed that, Hawa Koomson rendered her definition for fish and this is how she defined it. "Fish Farming is the process of rearing of fish, in the reservoirs and the fish ponds, etc. thank you."
When she was again asked to give some advantages of fish farming, she answered that, "One advantages" of fish farming is, it makes the farmer earn some income, it also increases fish in our community for consumption."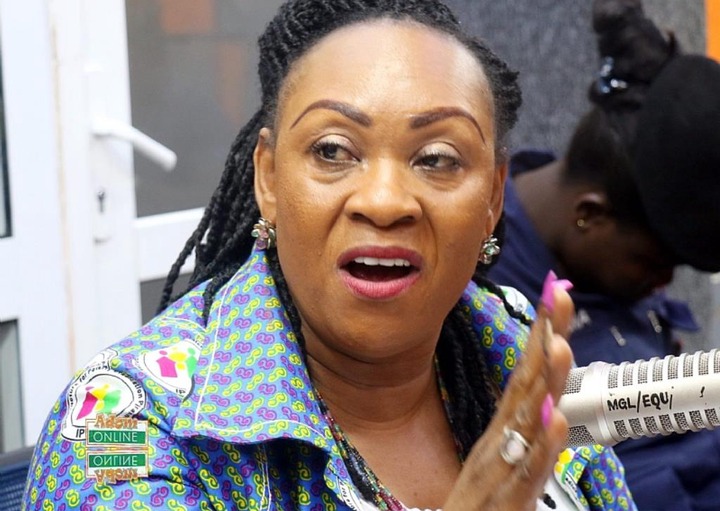 Taking a close look at her demeanor in delivering her definition, it seems she wasn't too sure about her delivery.
This is what got Ghanaians reacting, where most of them seems to be against the appointment of Hawa Koomson, for her English and demeanor to answering questions from the vetting committee.
Below are some reactions of Ghanaians. What do you also think about Hawa Koomson's appointment? Comment here and share this article.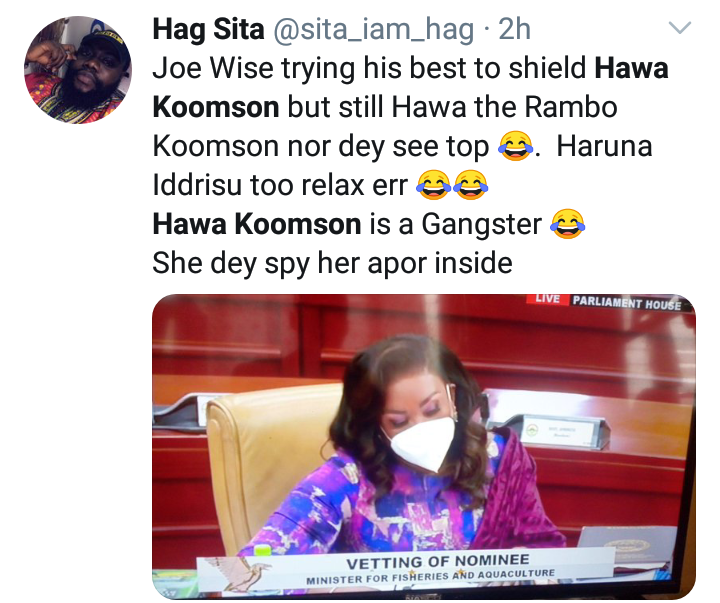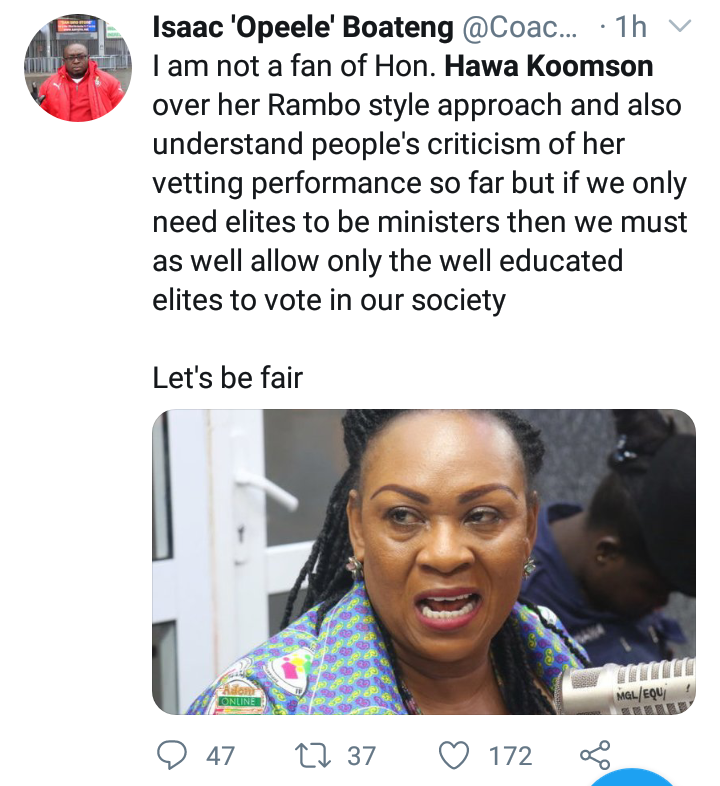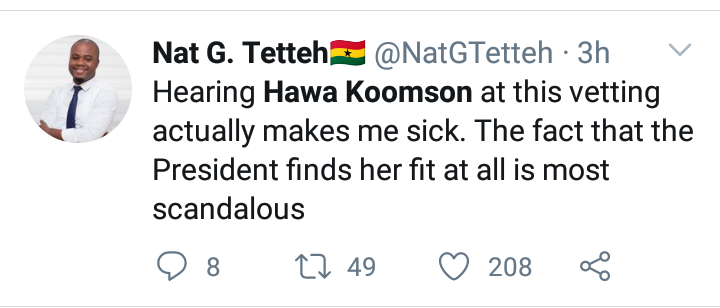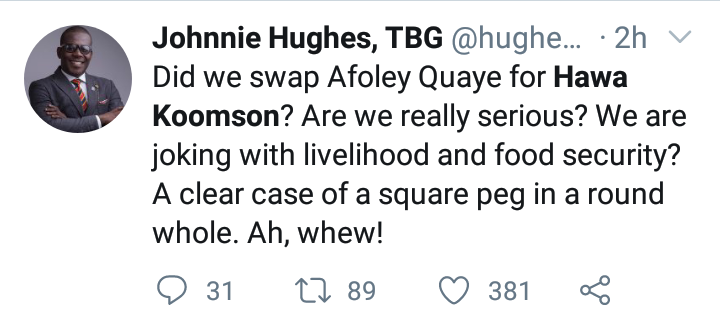 Content created and supplied by: OKKNEWS (via Opera News )