Stephen Boateng, also known as Kwabena Kesse, is a businessman possessing over 20 years' of experience in starting and managing complex businesses here in Ghana. He is currently the Chief Executive Officer (CEO) the Kessben Group of Companies. He will turn 64years on September 12, 1957 and grew up at North Suntreso in Kumasi.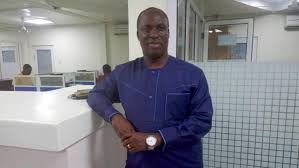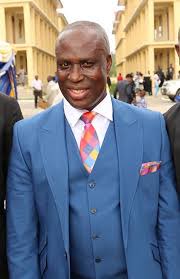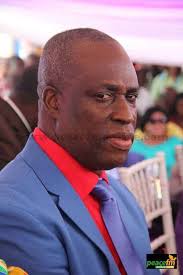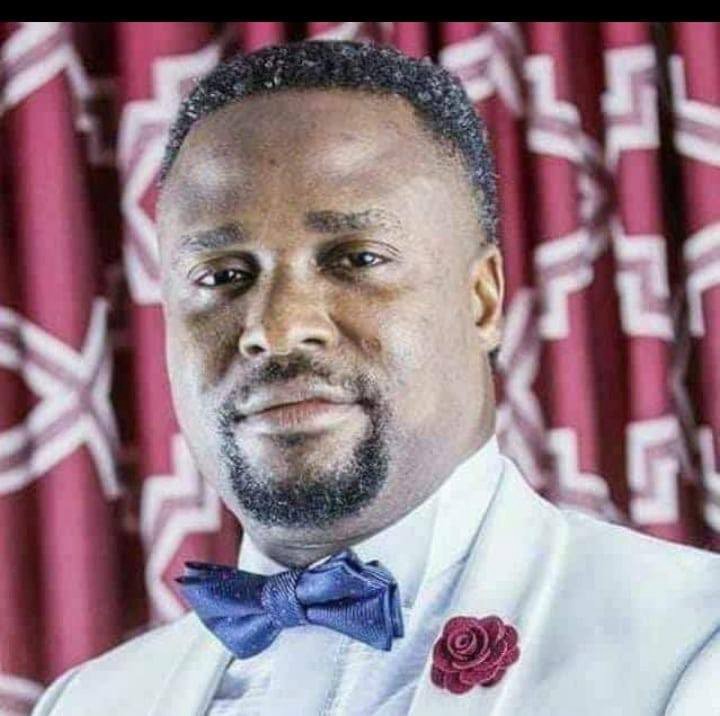 The Kessben Group is an umbrella for a number of registered companies: Kessben Travel and Tours, Kessben Driving School, Kessben Computer School, Kessben Shipping and Forwarding Ltd., Fosua Hotel & Conference Centre, Kessben University College, Kessben Consult and Kessben Foundation – as well as Kessben FM Limited.
According to the company's profile available at the Registrar General's Department, he is the sole shareholder of Kessben FM Limited, the company under which his media businesses (Kessben TV, Aseda TV, Kessben FM) are registered. He also holds majority shares in Multi Credit Savings and Loans Ltd, a licensed savings and loans finance company boasting of branches in Tema and Kumasi.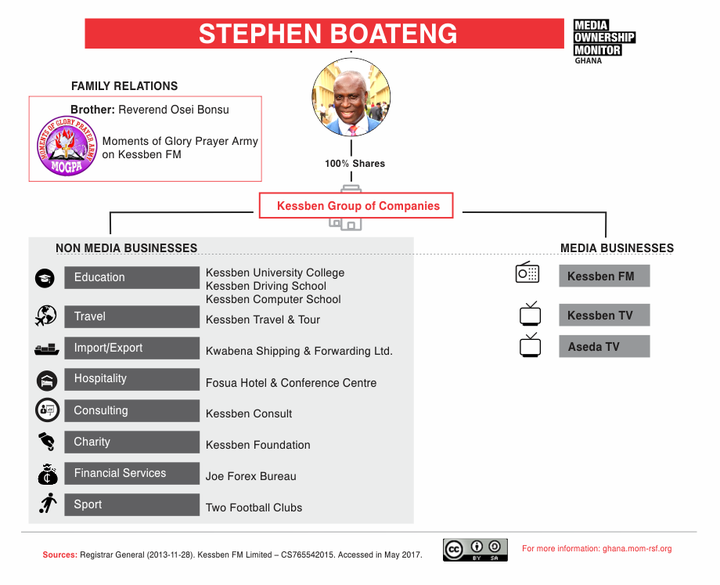 Stephen Boateng is a controversial personality: On the one hand, he is known as a philanthropist and family father. He served as a member of the National Peace Council between 2004 and 2010, in collaboration with the United Nations Development Program, to coordinate peaceful responses to conflicts. But he also has been charged with two counts of money laundering and forgery of documents in connection with one of his companies, Kessben Shipping, Forwarding and Trading Ltd. He was, however, cleared of charges as the presiding judge ruled there was no basis for prosecution due to lack of evidence.
Stephen Boateng is also the Chancellor of the Kessben University College. He holds a first class honours degree in Economics and Law, and a Master of Business Administration degree majoring in Finance from the Kwame Nkrumah University of Science and Technology.
Content created and supplied by: MrsCelestial (via Opera News )