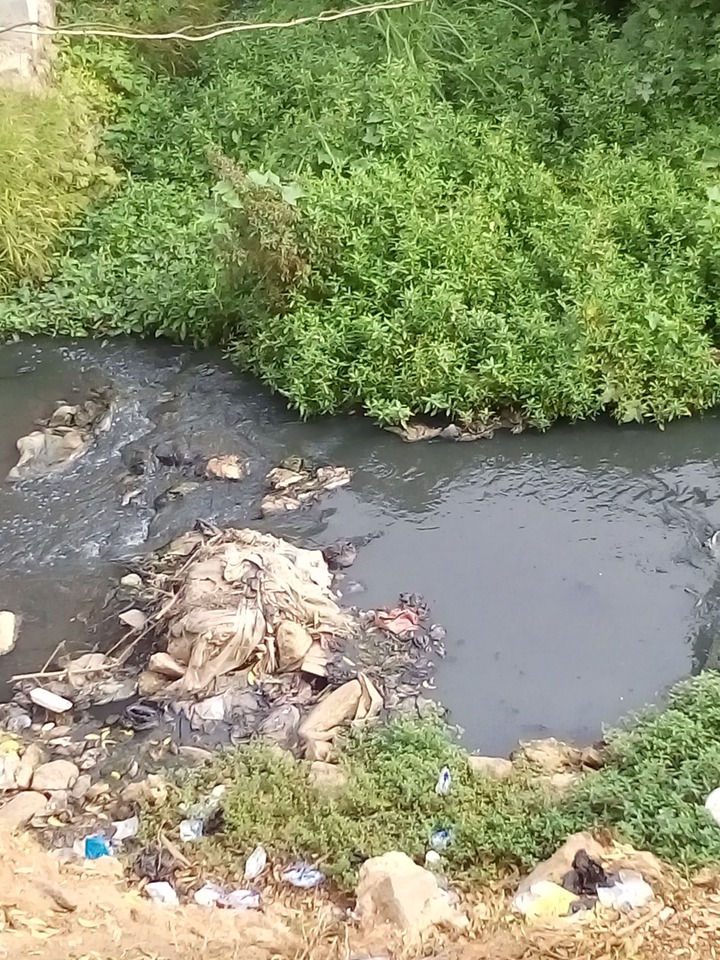 I received the shock of my life this morning, I'm into agriculture inputs sales, so today I decided to visit some of my clients around to see how they are doing in the field.
When I got there everything was going well and beautifully green, I was wondering where he gets water for irrigation but also thought he may be buying water.
He grows cucumber, cabbage, lettuce, green pepper and etc of vegetables in his farm. We move to the other side of the farm that was where I saw a tube and a pumping machine connecting to a stream-like or gutter, I approached it and it was a very dirty gutter and you can imagine the odour from it. I asked him why he use this kind of water and he said it is the only means he can get water from and after all the vegetables will be washed before consuming.
I educate him of the negative effects of using such water for growing crops for humans. Be very careful of the vegetables you buy from the markets in Accra and other place. The best is to grow what you eat at your backyard.
Like, comment and share to reach your love ones.
Content created and supplied by: Asiva1 (via Opera News )