Sampa is one of the Cashew growing communities in Bono region of Ghana.
Sampa and its environs received early rainfall on 16th February, 2021.
According to some farmers in the area, Sampa has never recorded early rainfall in second week of February before. This massive downpour of rain has completely taken them aback.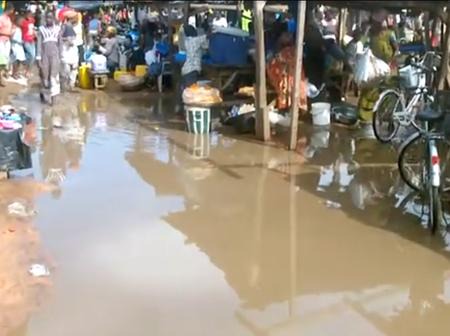 Meanwhile, the Bono region has not experienced severe weather change from rain season to dry season in 2021. The region is warm, calling for heavy rainfall.
Due to these experiences, a retired Municipal Crop and Research Officer, Mr. Patrick Yeadu commented on the implications of the early heavy rainfall the region is experiencing in 2021.
According to the officer, some communities such as Dormaa, Nkrankwanta, Wamfie, Berekum, Sunyani, Sampa and others in the Bono region have received early rainfall from 3rd January, 2021 till now.
Mr. Yeadu said, the early rainfall will help tree crops like cocoa, cashew, orange, mango, oil palm and others to get good yield in this year.
He advised the farmers who may like to engage in farming of crops like maize, rice and others should wait till early April because this early rainfall is a good sign but not for crop cultivation.
He asked the tree crop farmers to get their farms weeded and observe all the cultural practices of farming tree crops for greater yield this year because of the early rainfall.
Follow, Like, Comment And Share
Content created and supplied by: Sirrkollins (via Opera News )