It can be really hard to start and grow a new business in Africa. One of the biggest reasons for this is poor access to capital. Lack of funding chokes creativity and business ideas on the continent and continues to frustrate Africa's entrepreneurs and small businesses.
To make a bad situation worse, banks and governments are not providing sufficient capital to support Small and Middle-scale Enterprises (SME's).However, large and established companies usually face few obstacles, if any, in accessing funds to operate and expand their businesses.

The funding gap for SMEs in Africa is currently estimated at over $140 billion.That's a huge gap that will likely continue to increase if the current situation remains unchanged. Nevertheless, there is hope on the horizon. Here are a few interesting initiatives, trends and opportunities that could plug the funding gap and unleash the full potential of Africa's SME's for savvy investors.
This is a common form of financial capital that is usually provided to early-stage and high-potential startup companies. Although the risks can be high, the rewards can be quite huge for the investors. In developed regions like North America, venture capital is a major source of funding for startups and small businesses. In the US, for example, venture capital is responsible for investing up to $30 billion in small businesses every year.
Venture capital (VC) as a source of funding is still in its infancy in Africa. Although there are a couple of promising small businesses on the continent that have benefited from VC funding, the potential in this area is still largely under-explored.
b)Angel Investment -
Angel investors or 'angels' are wealthy individuals who provide capital for, and invest in, startups and small businesses. Unlike venture capitalists who invest pooled funds (other people's money), angels typically invest their own money.
c) Crowdfunding
This is proving to be a game-changer in the way that startups and small businesses can raise capital. Crowdfunding is essentially the practice of raising capital through contributions from a
large number of people, typically via the internet. It's a fast-growing industry that raised more than $5.1 billion worldwide in 2013.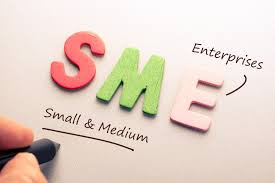 Business Concept
If you have some capital at hand, investing that in African startups or an existing business is a great way to participate in Africa's emerging economy without the need to open your own business. But chances are that this is not what you are looking for in this book.The good news is that you can turn the huge need for business financing that is hindering the majority of Africa's entrepreneurs to your advantage. It is a gap that you can put at the center of your business concept. But instead of providing the capital, you are raising it through your funding venture, which could be a firm or an online platform.
Content created and supplied by: Bash1 (via Opera News )