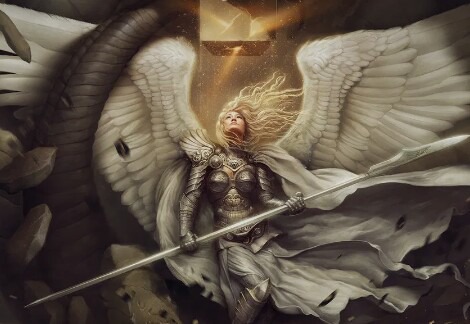 The life of a sheep is easier than the life of a lion. Sheep are given food and water freely by their shepherd and protected from predators by shelters they did not build. They fatten themselves on the shepherds food, thriving into a multitude that out numbers the lions.
But these comforts bind the sheep into slavery. The sheep are bred to be weaker of mind and body, to require the shepherd's protection so greatly that they can be free of physical chains but never stray. Theirs is a lifetime of servitude - one that is comfortable but ends at the shepherds whim.
Lions have no masters. Though the lion must hunt for its own food and search for its own shelter, it is free to roam where it wishes and requires no one to open its gate. Though the feeding trough of the sheep is filled, it is only with the grass and grains of its master's choosing. A lion must hunt and chase it's meal, but feasts on anything it catches.
Some humans choose to be a sheep. They desire freedom but rely on others to provide their comforts, striving for riches but investing little effort to attain it. They scream in protest when they are fenced in and herded - angry that they are not free like the lions - but accept the shepherd's food nonetheless. Though they rebel by day, they always wander home to their cages by night.
Be your own boss by mastering the power of your mind.
Rom 12:2 And be not conformed to this world: but be ye transformed by the renewing of your mind, that ye may prove what [is] that good, and acceptable, and perfect, will of God.
Content created and supplied by: CMatthew_01 (via Opera News )