The Yanomami tribe of the Amazon rainforest.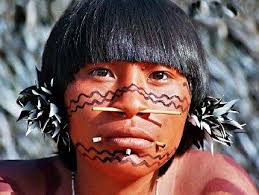 The Yanomami is a vast indigenous tribe, situated in the Amazon rainforests and mountains circumscribing Brazil and Venezuela. The number of inhabitants in this tribe was once over 35,000 individuals who lived in about 250 villages. This tribe started over 8,000 years ago, and is still around today.
The Yanomami are known as hunters, fishers, and horticulturists. The women cultivate cooking plantains and cassava in gardens as their main crops. Men do the heavy work of clearing areas of forest for the gardens. Another food source for the Yanomami is grubs.
The most commonly spoken language is Yanomamö (20,000 speakers).The Yanomami practice slash-and-burn agriculture and live in small, scattered, semipermanent villages. They supplement their crop of plantains, cassava, tubers, corn (maize), and other vegetables with gathered fruits, nuts, seeds, grubs, and honey. They hunt monkeys, deer, tapirs, fowl, and armadillos.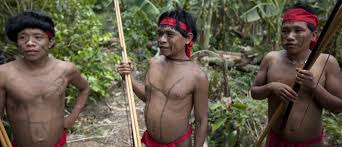 The Yanomami put up their hammocks near the fire to keep warm at night. ... The Yanomami Have the sticks going through their nose and ears for decorations and ceremonial purposes. Yanomami children help their mothers, And daughters can be promised to a man as soon as they are born.The Yanomami dress very eccentrically and decorate their bodies with paints, beads, and much more. They dress quite unconventionally with the women not wearing tops and men only wearing small loincloths. Most of this is caused by the warm climate in South America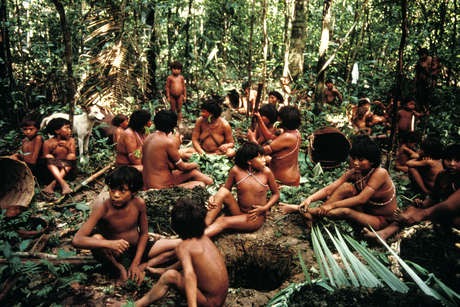 If you liked this article please like,comment,share and follow my account for more educative,entertaining and historical articles.
Thank you.
Content created and supplied by: skreof (via Opera News )