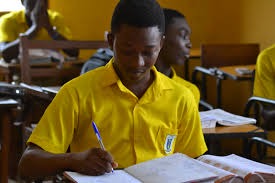 Education is very important as far as our society is concerned. Education has a lot of benefits to the individual and the Society as a whole. Education actually creates job opportunities for a large number of people. It also enlightens our minds about the natural world. You might have been to SHS before and you realized that life on campus is very interesting but there are certain things every student hate on campus, Let's check it out:
1. When you want to sign exeat and go home but it is been denied.
2. When the whole class is been punished because of an offense committed by one person.
3. When you mistakenly bumped into a room full of seniors.
4. When you haven't finished copying the note on the board before it is cleaned.
5. When it is breaktime but the teacher is still teaching.
6. When you have a free period but the teacher want to teach.
7. When you dried your clothes and someone steals it.
8. After a program and the first years are been asked to stay and arrange the place.
9. Did you enjoy scrubbing the toilet.
10. When your teacher lashes you for failing your course.
Please don't forget to like, comment, share and follow my page to see my next updates. Thank you.
Content created and supplied by: KpajalJoseph (via Opera News )