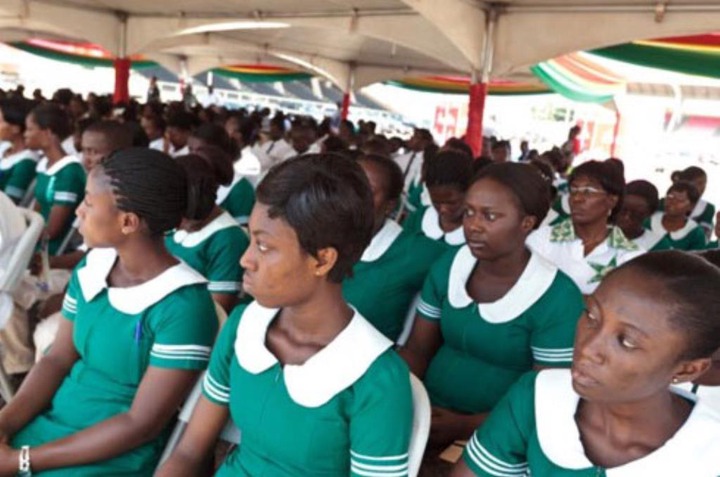 GMNTA, the leadership of trainee nurses has on the 18th of February 2021 has made a follow-up visit to the Ministry Of Health on the issues of trainee nurses allowance for the rest of the one month of 2020 graduates and the arrears of the continuing students.
The response from the Ministry indicated that, trainee allowance will be paid soon which involves the one month allowance of the 2020 graduate students and the rest of the arrears of continues students.
However, MOH advises the 2020 graduates to refute the motion that their one month allowance won't be paid and that governments will pay the 2020 graduate programs of their one month allowance.
Below is the response from MOH;
Those who completed 2020 will be paid their one month allowance and so kindly ignore the rumours that the one month arrears for trainees who completed their program in 2020 wouldn't be paid.
Trainees who are still in school will also be paid all their arrears as soon as possible in the sense that, government is fully aware of everything when it comes to trainees allowances and wouldn't sit on it.
Thank you for reading, kindly like share and comments.
Please don't forget to click on follow up for more trending news and updates.
Content created and supplied by: [email protected] (via Opera News )