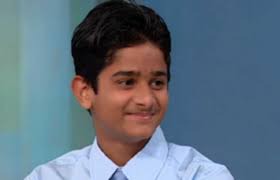 Balamurali Krishna "Bala" Ambati (born July 29, 1977) is an American ophthalmologist, educator, and researcher. On May 19, 1995, he entered the Guinness Book of World Records as the world's youngest doctor, at the age of 17 years, 294 days.
Ambati expressed that he disliked being compared to Doogie Howser, the fictional teenage doctor. Ambati described himself as being popular with people and, standing 6 feet tall, did not appear too young for a career in medicine. when he entered medical school at 14 years old, he appeared just like the older medical students.
He completed an ophthalmology residency at Harvard University, where he developed strategies to reverse corneal angiogenesis after becoming a winner at the Westinghouse Science Talent Search and the International Science & Engineering Fair and becoming a National Merit Scholar.He received the prestigious Raja-Lakshmi Award in 1995 from Sri Raja-Lakshmi Foundation, Chennai.
He won the Ludwig von Sallmann Clinician-Scientist Award from the ARVO Foundation in 2014 and the Troutman-Véronneau Prize from the Pan-American Association of Ophthalmology in 2013. He was also awarded the Fourth IRDS Awards for Medicine for his achievements, awarded by the Lucknow-based Institute for Research and Documentation in Social Sciences (IRDS).
Content created and supplied by: [email protected] (via Opera News )