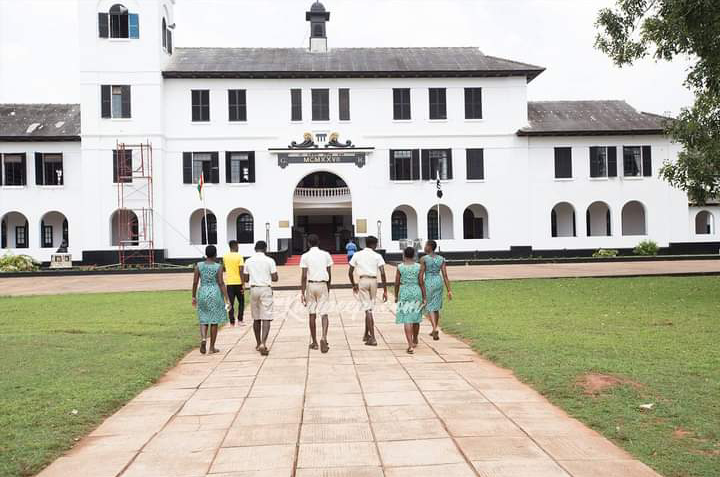 ACHIMOTA SCHOOL AUTHORITIES ERRED ON THE SIDE OF LAW
The Maxim that, "When you go to Rome, you do what Romans do" cannot be enough grounds to perpetuate wrong. Exercising that old aphorism without recourse to the fundamental human rights of others is a cause for worry.
I have read with dismay on social media that authorities of Achimota School have denied two dreadlock students admission albeit posting by the Computer School Placement System. The school claims that it's against its rules and regulations to admit students with dreadlocks. Wack, isn't it?
While I agree that every school has its own set of Rules and Regulations, that inherent internal power must not be exercised arbitrarily. It must conform with the constitution of the country. Alas, the school doesn't operate in oblivion.
The 1992 constitution of Ghana, specifically, Article 17(2) is unambiguous: "A person shall not be discriminated against on grounds of gender, race, colour, ethic origin, religion, creed or social or economic status."
To the extent that "Rastafarianism" is a CREED specified in the aforementioned constitutional provision - members are uniquely identified by their hairstyle (dreadlocks), I am unable to associate myself with the position taken by the school authorities.
I don't see how the students' hairstyle will affect their academic performance, nor do I see any potential threat it poses to other students on campus. And lest I forget, isn't it disgraceful that these same prestigious secondary schools(Achimotas, Adiscos, Mfantsipims, Wesley Girls') admit white foreign students with their full hairs on but are quick to turn away fellow African Rasta students? Which kind of archaic mentally is this; who's bewitching my beloved Africa?
To put it mildly, authorities of Achimota School have acted ultra vires. Their position is not founded in law. There can be discussions about the decency of students' hairstyles, but to place an outright embargo on dreadlocks for me is a BIG FAT NO! The earlier the school rescinds its wobbly
decision and recalls the two affected students, the better it'll be for all of us.
Assalamu alaikum.
Sir-Obama Pokuase
No. 345 Baobab Street.
Content created and supplied by: I_am_akua_asaa (via Opera News )