Before you start reading this true story, if you are entertaining thoughts of this guy is not serious and all those negative thoughts, that i have always encountered with people who are familiar with my situation, please change your perspective even before you read the first line. If everyone appreciated how difficult it is even get a degree in Ghana, one will be measured in their criticisms. Life can be just hard, whereas its just a season for some, others may keep long. Read with an open heart to appreciate my story as well.
I was privileged in the family to be one of the few who everyone knew that, "I have the head" to study and make it in life big. This was 37years go and as a humble son, growing up in a family that didn't have so much luxury to enjoy most of the beautiful life offers, as my parents were largely poor, i was conscious to be the one to change the poverty status quo.
My dad was a reverend minister of a church that had been started some twenty (20) ago in the Ashanti Region by his spiritual father in the Lord and my mom was a trader. 
To start with, my dad literally depended on his meager salary to take care of the family of eight (8) kids, as he was into full time ministry. We always had one form of need or the other in the house and growing up, we could all see that, it had affected his conviction and even life. I now want to believe that, he later on started to wonder if the God he so passionately teaches that, he lifts people out of poverty into greatness was really true, as he had done it all, praying, fasting, believing and even sometimes, sowing his salary.
It was o very few occasions that some of the members will come and give cash to him and those were the times, you could see he had the luxury to spend at home. Some of the members were blessed and it was such generous acts that supported our home.
My mom is a hard working woman, she literally traded in everything one could ever think of. What I recollect her selling first as a child was key soap on top her head, as she hawked in our neighborhood and beyond.
Ever since then, she has had to change to sell whatever was in vogue. God had been good to her, her trade was my dad's best consistent support. She literally paid our fees and in most instances, as I recollect, made it look like it was my dad who had given her the money. This was very wise of her, something that made me respect and honour her now, that I am a struggling married man.
Fast forward, I had completed KNUST and right after I started my national service, in a dream I had, I was pursing my master's degree at the Ghana Business School. It had always been my passion to do that, but I also knew I did not have enough. But confident about the dream, as I think its Gods simplest way of speaking to me a few times, I took steps to get admission.
I had saved a little from my national service allowance, whiles teaching at a basic school at Bolgatanga. Those savings were helpful, as I was actively serving in a church that I had chanced upon. The pastor really liked me, as I assisted him mightily by God's grace. I knew how to play the keyboard and I was also training the children in the ministry too, especially when they didn't have anyone to play their instruments largely, even though they had them all.
T was a big church, that had been planted from its Accra Headquarters and so, they were been financially supported. What I had to eat and all, were provided. For. This afforded me the luxury to be able to save largely.
Fast forward, I bought the forms and went through the interviews and I had gained admissions to study for my MBA.
I must acknowledge that, I knew within me that, my service in the house of God had paved this way. In my family and as far as I can remember of my dad's family and all, no one could even boast of a certificate. So to have finished a degree and gain admission to do an MBA was more than a dream come true.
It brought such joy to our house. A house that poverty had so much limited and brought several barriers to. Whereas some of my siblings had married and were doing some business here and there to sustain their lives, one could clearly say that, no one in the family had come out of poverty.
I believe that, poverty is the stage, where one just doesn't have enough. All the person has cannot even satisfy him/herself. So little that, giving a pesewa away could mean, short changing yourself. All these, were personal motivation to excel at school again and I took my courses very seriously.
Fast forward, our studies came to an end, by the special grace of God, my thesis had been returned, I had passed and was due to graduate with the MBA. It must be stated that, it isn't as common as I just said it, many eventually get the thesis after two or three trials, as the external supervisors are very strict and will easily refer you, if they are not satisfied with your research work.
My hopes were too high, I was the first in my class to have my thesis passed and the others followed. Even before graduation, I had secured internship opportunities with Stanbic Bank Head Office and was somewhat sure that, maybe, just maybe, my turn around story was about to happen and once it happened, my family's testimony will be change. A change from poverty to a place, where I could support as little as I could to help them achieve more in basic things like sending their kids to school and not been sacked for fees, a sister assured that, my brother can give me some money, so that, a man couldn't take advantage of me, a junior brother being confident to be able to ask a friend out and not be barred from even entering a relevant relationship because of lack of money.
Where did I get all these hope for? I was a believer in God and believed He was at work in the way things had turned out, I had also heard stories about former students who had gotten big breakthroughs by virtue of landing a permanent job with even international organizations but why up till date, a solid seven years after attaining same qualification, I am still unemployed and struggling is something I do not understand.
The Stanbic Bank internship program was supposed to last for three (3) months and the best retained for another six (6). I was killing myself to be extra diligent. It was in this period that I met, Baaba. Baaba was the kind of virtuoeos woman who has what I call, the spirit of understanding. She came to understand my life and situation in a few months of knowing each other that, we could relate perfectly. He had completed Central University College just that year and was also a part of the undergraduate degree interns at the same head Office.
Fast forward, even though I was selected from the first group of post graduate interns, I didn't make the cut for the second cut, as these were the batch, that eventually went on to be employed and offered junior management positions that had such great potentials in the banking and finance space in Ghana.
I had kept on saving and as I indicated, I had fallen in love with Baaba and we knew we were destined to be together. I was looking for work seriously. But we both made a critical decision, I had a master's degree and I was hopeful I could latch on to a decent work sometime soon. And here was the case I had saved some 10,000 cedis from serving with the bank in this past almost a year and Baaba had been offered employment, though her salary is meager.
Our decision was, lets us settle down as quickly and believe God for a job soon. This was in 2013. Because, I was serving actively in a church, it helped limit our wedding costs, as for instance, we didn't have to pay for venue. A family relative in Accra had given his one bedroom house to me to stay in one of the bedrooms to help provide me with a pace of rest and eventually, he had the opportunity to travel to Gambia for an extended stay and because he didn't really know when he was coming, I planned of taking my wife there, so I find work, we save and we can then consider what we will do with our lives.
The wedding was the simplest you can think of. My family could understand, and even most important, Baaba permitted it. She was full of smiles, as she was tying the knot with me, we so loved each other and knew together, we could change our world.
With her working and been paid, she understood she had to provide all the things we needed at home. She was full of joy and humility doing this. But fast forward to our fourth year, one could see the stress showing on her face. Suddenly, my jokes weren't funnier as they used to, a little misunderstanding turned out to be a big problem. In as much as she tried to restrain herself, her natural humanity will tell me her mind, though largely devoid of insults and degrading comments.
I knew there had to be a way out. I had tried it all, internships here and there, many letters of application, hoping and hustling the big men in our church to assist me to land a job, and several others. One interview after the other, I got turned down for reasons I do not understand. Is there a spiritual dimension to this that I am not getting? Because, the fasting and prayers had all be utilized. I at one point would confess these faith talks I had picked from pastors and they all never seemed to bring the simplest results of getting me a job.
Will share the next part ASAP, but the struggle is too real. Too real that, I have wondered if it's a family curse not to do well, or is it just me doing all the wrong things in life, or I have not prayed enough? Or people who can help are just choosing not to? I can conclude here that, life is unfair! Very very unfair to some of us, but we can't afford to give up! We are nowhere throwing n the towel, no after how much hopes we may have lost, giving up has not been an option, some lecture I am now fond of, giving to my wife and three (3) kids. TO BE CONTINUED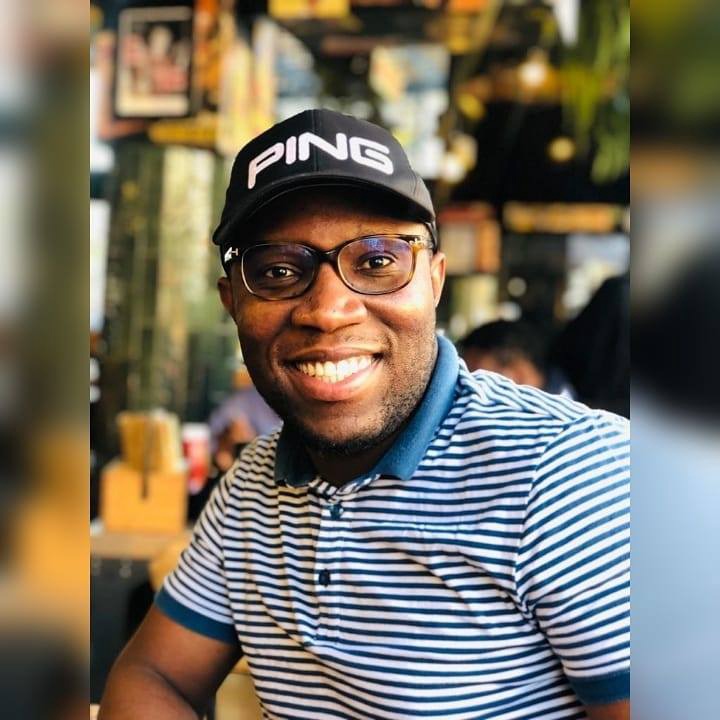 Content created and supplied by: MrPresidentFrank (via Opera News )