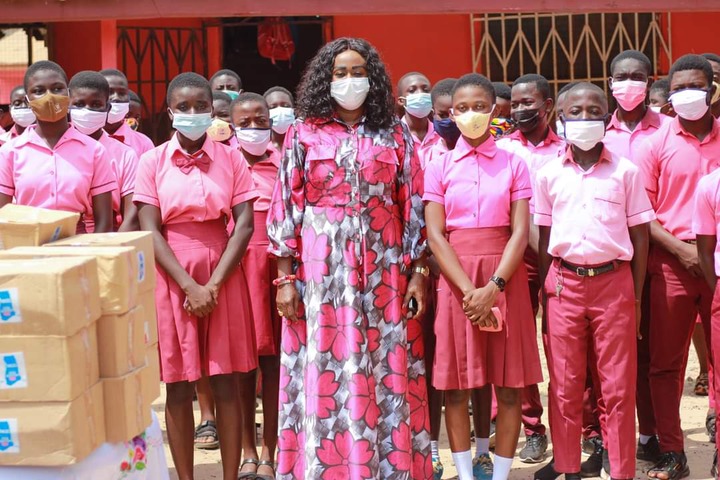 Founder and leader of Wassa Hemaa Foundation lawyer Mrs. Barbara Oteng-Gyasi has donated personal protective equipment (PPE) to Hope Christian Academy of Huni-Valley.
Personal protective equipment (PPE) are the measures put in place by the Ghana Medical Association to protect against the spread of covid-19.
 According to the the leader during the presentation, Lawyer Barbara Oteng-Gyasi said that is very necessary for the students to get talk the needed equipment to protect themselves from getting covid.
"This items is given by my foundation to help promote all the safety protocol against Covid-19 because the washing of hands and the use of the nose masks is the major procutional way of reducing the spread." She said.
Some of the items the foundation presented include Nose Masks, Alchol based Hand Sanitizers, Liquid Soap, Tissue Paper, Veronica buckets and Exercise books for academic purposes.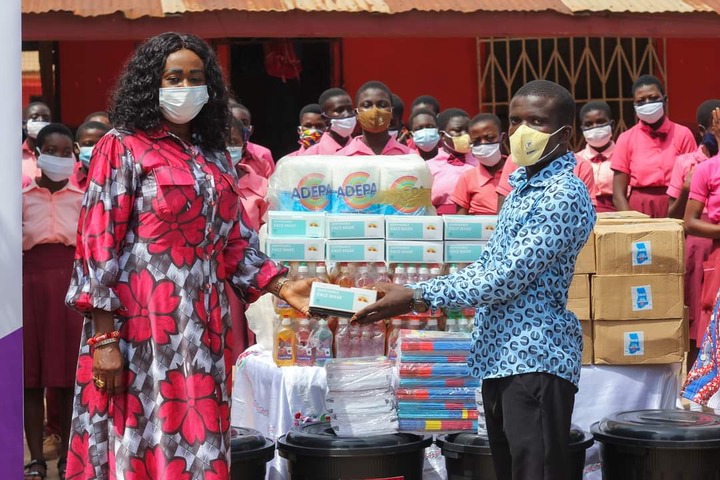 She than ask the staff of the school to make sure that the used of the nose masks and social distancing are bing observed by the students.
 "The only thing we can do is to donate the PPEs but the Teachers need the enforce the use of it to minimize the spread in our schools." She added.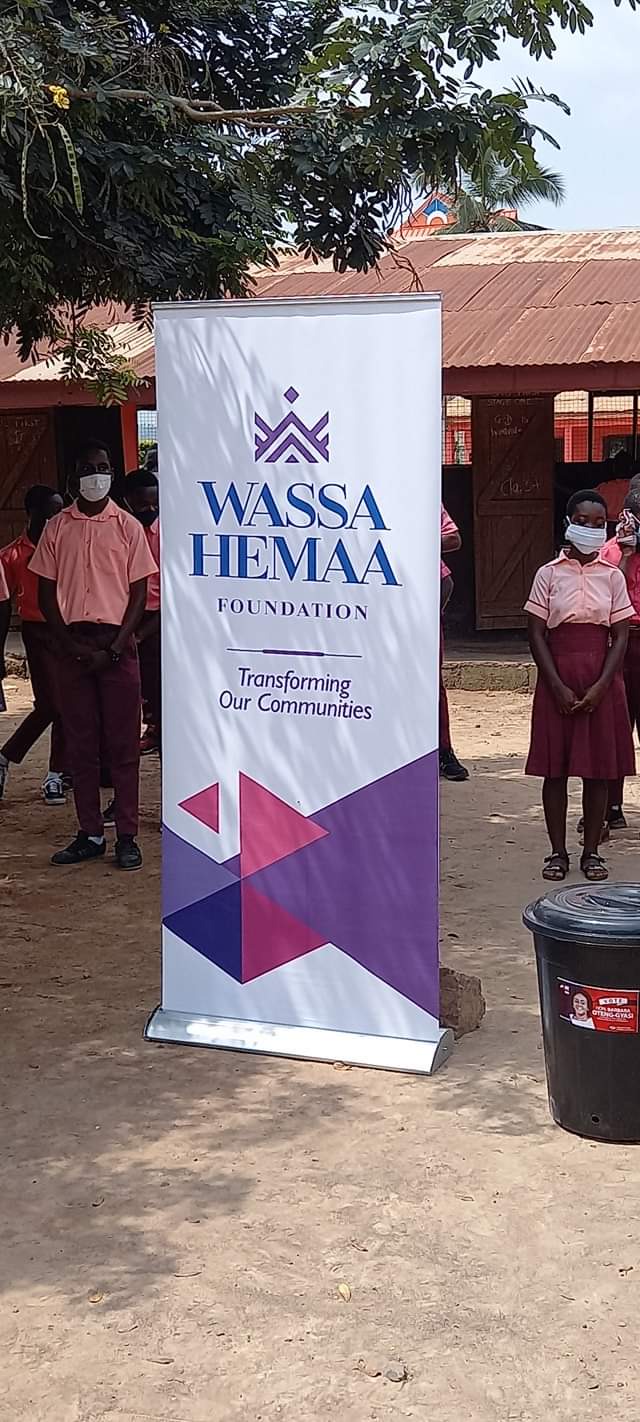 Like and follow this page for more exciting and interested local article's
Content created and supplied by: Azuma247 (via Opera News )