The government of Ghana plan to remove all schools under trees, but it is the opposite of what is seen in the Northern region as some schools lack building structure and furniture.
The Haheriya Islamic primary school in the sagnarigu constituency in Tamale in the Northern region under goes difficulties in meeting their academic needs.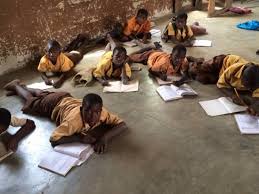 Some students have their classes under trees whiles those in the classes have no furniture to sit on for smooth learning but rather lie on the floor fo teaching and learning.
The teachers said that they unable to assist the lower primary pupils to write by holding their hands since there are no furniture for them to sit down but are rather compelled to lie on the ground.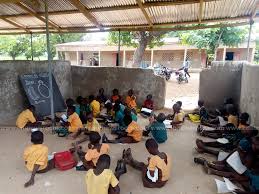 According to one of the students, those of them who sit under trees suffer most as their uniforms and books get dirty as wind blows in these harmattan season. She added that rain sometimes destroy their books and whenever it rains, they may not have a class on that day.
Comparing the school to other schools, Madam Abubakari Ayishetu, a teacher at the school said that the condition in which they are has post a challenge on the teachers when they are writing on the marker board.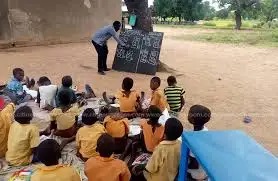 She added that they always get waist and back pains since the marker board is standing on the ground.
Content created and supplied by: Zy0z (via Opera News )